The Importance of Writing a Great Pharmacy Personal Statement
To become a pharmacist anywhere in the UK, you'll need to be registered with the General Pharmaceutical Council (GPhC) and have, at minimum, a master's degree from an accredited university. This requires you to enter into a graduate-level programme for pharmacology. When applying to these types of programmes, it's very important that you have a strong pharmacy personal statement.
When it comes to applying to a pharmacy programme at the graduate level, there are many requirements to meet. Many of these come in the form of prerequisites you need before you can be considered for grad school.
Pharmacy Programme Prerequisites
The common prerequisites for applying to university for pharmacology mostly involve classes you should've taken before applying to the programme. These classes include three (3) A-levels in the following subjects:
Chemistry
Biology
Physics
and various Maths
You must receive a grade of B or higher in each of these for it to meet the prerequisite.
You must also take five (5) General Certificates of Secondary Education, otherwise known as GCSEs, in the following subjects:
Various Maths
English/Language
Science
For these courses, you must have received a grade of C or higher.
There are a few alternate routes you can take if you don't meet the above listed prerequisites. These include having a foundational degree in the field of pharmacy, having an HNC, HND or BTEC with a science focus, having earned the equivalent qualifications at an Irish or Scottish university and a few others. Having work or internship experience with a pharmacist also helps.
Depending on the particular Uni you plan on attending, you may have some additional institutional requirements. These will be listed on the university's website and/or in the admissions packet for the school.
Steps to Obtaining Admission
Once you've covered all your prerequisite courses, it's time to start the actual process of admissions. Do your research first; find the best Uni for you and check the website to see what types of admissions requirements they have in place. Some universities require you to take the PCAT (Pharmacy College Admissions Test) and earn a certain score before they'll consider you for admission.
If you've not already taken the PCAT, though, check the admissions requirements for your particular Uni to see if you need to do so. Several universities across the country are eliminating the PCAT requirement, and there's no reason to take it if it isn't a requirement for your specific school. The next step is to fill out and submit an application to the school.
Applications require a lot of personal information, including your name, contact information, educational history, professional resume, personal and professional references, and a pharmacy personal statement, which is one of the most important parts of the application packet. Some universities require you to pay a fee or provide them with a fee waiver when submitting your application.
After you've submitted your application, it'll be reviewed by the university's admissions team. At this point, they may call you in for an interview. After that, you should be ready to enter the pharmacy programme.
But how do you make sure you get to the interview stage? Aside from having good grades and an impressive personal resume, writing an exceptional and memorable pharmacy personal statement is the best way to make sure you're called in for that final step.
What is a Pharmacy Personal Statement?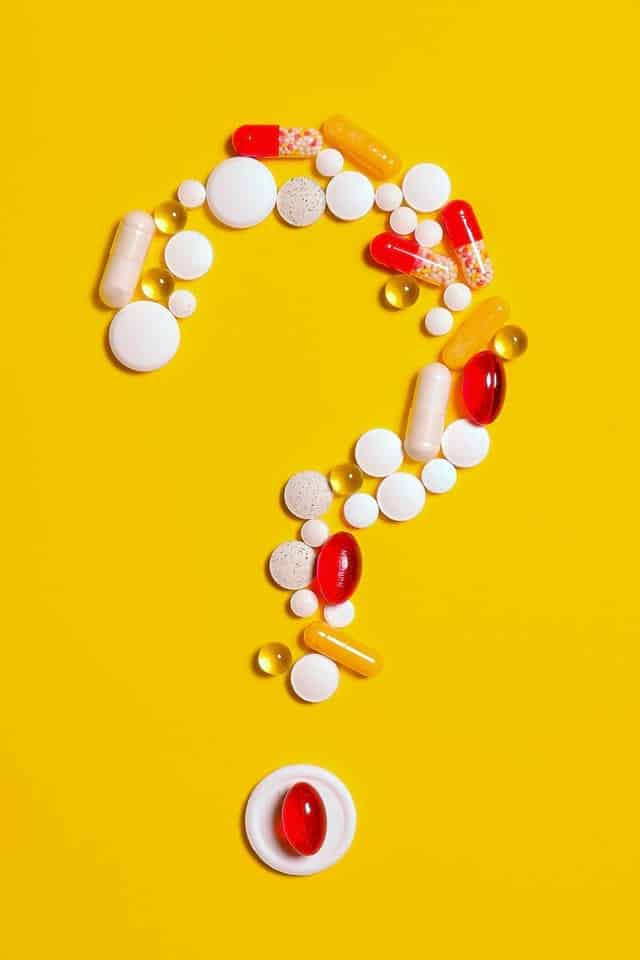 A pharmacy personal statement is a personal essay you write about yourself. Many unis will give you a specific prompt to help guide your writing. For those few that don't, there are several things you'll want to include, such as why you want to pursue pharmacology, what about that particular university's programme appeals to you, any achievements or awards you've received, any relevant internship or work experience and why you'd make a good candidate.
There are also attributes about yourself you'll want to mention in your personal statement. These are things you can't simply write out in sentences. Instead, you'll want to discuss relevant topics and tell personal stories that show that you have these qualities without you directly saying, "I work well with others and have good communication skills."
These important attributes include, but aren't limited to:
Excellent people skills
Strong attention to detail
Honesty and integrity
Good communication skills
The ability to work on a team
Empathy
Leadership skills
Strong organisational skills
Highly motivated to succeed
A strong sense of responsibility and professionalism
All of these qualities make you a good candidate for a pharmacy programme. The more of these you can show you have, the more likely you'll be called for an interview.
What is a Prompt, and Why Should You Follow It?
If your specific university provides you with a prompt, they're simply giving you a question to help focus what you write about in your personal statement. There are several different prompts unis use, and we'll discuss some of the most common of those later.
No matter what the prompt is, it's important you answer it completely. Most universities use prompts relative to your interest in pharmacology, your educational history, or attributes that would make you a good candidate for their programme. There will occasionally be a prompt that surprises you though. In those cases, still, answer the prompt.
Be as honest and as thorough as you can, and remember, even if the prompt is something strange or unusual, there are usually still ways to work in stories that show you in your best light. You may just have to be a little more creative.
Below, you'll find a few of the most common prompts for writing your pharmacy personal statement on your admissions applications.
Pharmacy Personal Statement Prompts
Many universities use a very vague prompt that just instructs you to talk about yourself. As Kingston University London puts it, "You are the main topic of this essay."
This is a great, easy prompt to get. Don't be afraid to be honest and really talk yourself up in this kind of statement.
For this particular prompt, you'll want to cover everything we mentioned above, particularly why you're interested in pursuing a career in Pharmacy, what education you've had that qualifies you for the programme, any relevant work or leadership experience that would make you a good candidate and anything that showcases the attributes we listed above.
Again, be honest and as thorough as possible. Remember, the goal of this statement is to make you memorable and desirable. As a result, talking about all the great accomplishments or achievements you have isn't bragging or boasting. It's what's required if you want to stand out from the other applicants.
This prompt is quite similar to the above "Tell us about yourself" prompt. In it, you'll cover much of the same things, especially when you start talking about why you should be chosen for the programme over other applicants.
Just remember that there's a direct question about why you want to work in pharmacology. Because it's being asked directly, you want to spend a bit of time giving a complete answer. You can talk about why you became interested in pharmaceuticals in the first place. Was there a specific event in your childhood that inspired you to want to help take care of sick people? Have you had a strong love of chemistry for as long as you can remember? What inspired you to choose this field over all the over available career fields?
This prompt also allows you to talk about your career goals. What do you want to do with your MPharm once you get it? How is this degree going to help you in those goals, and how are you going to use your skills and your degree to make the world better once you do get a job? It would also benefit you to talk about the classes you've already taken and the work you've already done to work towards your goals.
For this prompt, you can still talk a little about why you chose pharmacology and what you hope to do with your degree once you've earned it. More importantly, though, you'll want to answer the actual question the prompt asks. What are you hoping to gain from this particular programme that sets it apart from all the other pharmacy programmes you could have chosen instead?
Talk about specific courses or labs for which this programme is well-known. This is a great way to showcase that you've done your research and really looked into what this university has to offer. By highlighting particular aspects of the programme, you prove to the admissions team you didn't just pick this university on a whim or because it was the closest one to your flat. Instead, you did some reading and compared the programme to those at other schools and decided this one was the best fit for you because… You fill in the blanks!
Proving to a school that you know something about the school and that you hope to gain the actual knowledge and skills they're famous for providing to students is a huge point in your favour. This specific prompt allows you to do that.
This prompt is another one that's similar to the "Tell us about yourself" prompt. In answering this prompt, you'll be able to talk about yourself, your history, your past accomplishments, your interest in pharmacy, and more. You'll want to put your largest focus, though, on the actual work you've done to prepare you for entrance into this programme.
This could include any of the following:
Working in an actual pharmacy or closely related field
Internships, volunteer experience or other placements within a pharmacy or related field
Any work experience you've had where you were part of a team or, even better, the leader of a team
Educational experience that would prepare you for the programme
Any honours you've received that show you to be exceptional in any relevant field
These are only a few examples of things you could discuss in response to this prompt.
Standard Pharmacy Personal Statement Format
No matter the specific prompt you're given, there's a general format you'll use for most personal statements. Occasionally, a university will provide you with specific formatting instructions. If they do, you always want to follow those instructions exactly. If you aren't provided with instructions, this is the general format preferred for most UK unis and their US counterparts for essays and/or personal statements:
MLA formatting guidelines
One-inch margins on each side of the page
(For the UK) Any professional font as long as the italics are noticeably different – most students use Times New Roman, Arial or Courier
(For the US) Times New Roman or Arial font
Font size – 12 pt.
Double-space, but add no extra lines between paragraphs
Indent the first line of each paragraph
Additionally, you'll use the standard Intro-Body-Conclusion format that most MLA essays utilise.
Step 1. Introduction
Depending on the specific prompts people are given, each introductory paragraph will be a little different for each student. Generally, though, this is where you'll introduce yourself and talk a little about why you're interested in studying pharmacology in general and why you're interested in studying at that university specifically. You'll also want to catch the reader's attention immediately, in the opening line if possible, but without using gimmicks or something overly dramatic.
According to a how-to guide on the Birmingham City University website, "The most effective opening sentences are simple, to the point and personal to you."
You'll also want to avoid writing in cliches or using overused phrasing that everyone else uses. Be original. Be specific. Really help the admissions team understand your drive and passion for pharmacology.
Step 2. Body Paragraphs
Your body paragraphs are where you'll put the majority of your information. These are the paragraphs where you'll really dive into answering the question(s) the prompt asks. Unless you're asked to write an abbreviated personal statement of just a couple hundred words, you should never have less than two body paragraphs, and it's better to have between three and six.
You want to be comprehensive in your writing; include everything the admissions team might need to hear to sway them in your favour. This generally takes more than a couple of short paragraphs. Remember to indent the first line of each paragraph, and make sure they're written in an order that makes sense. Don't jump around from paragraph to paragraph. Make sure each transitions smoothly into the other.
Step 3. Conclusion
In the conclusion of your pharmacy personal statement, you'll want to bring your entire essay to a smooth, sensible close. Don't use your conclusion to restate everything you've already written. Instead, use it as a place to briefly touch on how entrance into the programme will help you succeed in your future goals.
Also, if it feels appropriate and doesn't detract from the overall feel of your personal statement, take the time to thank the admissions team for reading it and considering you for application into their school's pharmacy programme. Be aware that this isn't always appropriate. If, after adding in the thank you, it seems forced or like it was written just to add more words to an essay that was a little too short, take it out.
Examples of Pharmacy Personal Statements
Example Personal Statement 1
"I have gained valuable knowledge studying Chemistry, Biology and Maths which will be beneficial for the Pharmacy course. In Chemistry, I have done a series of experiments which require analytical and evaluative skills such as accurate reading when using burettes. I find the organic Chemistry module rather interesting as I enjoy studying the different reactions of aldehydes and ketones and how these reactions and organic products differ due to the different functional groups present in each compound. Another aspect of chemistry I enjoy is the purification of organic compounds."
– Read the rest here
This is the second paragraph of a pharmacy personal statement, and it's a great example of how to answer a prompt that wants you to discuss any relevant experience you've had that could help you in the programme.
This student mentions many of the different science and mathematics courses she's taken in pursuit of her pharmacy degree, but she doesn't just list them. She goes into great detail about some of the things she's done in those classes.
This is excellent for a few reasons. First of all, it's evident in her writing that she greatly enjoyed the classes she took. This shows that she has a passion for the work she'll have to do to obtain her MPharm. Universities much prefer to have students on campus who are truly invested in and enjoying the work they're doing.
Additionally, she uses specific terms – "ketones," "burettes," "aldehydes" and more – which shows she has actual knowledge and understanding of the field. We can tell that she's a knowledgeable, hard-working student who has, thus far, retained the information she learned in her undergraduate courses. Everything about this personal statement was done well.
Our Verdict:

Example Personal Statement 2
"I am interested in the Masters of Pharmacy (MPharm) Programme because I am interested in the modules on which it is based. I want to do the MPharm programme so as to extend my knowledge in Medicines. I would like to get a deeper understanding of how to formulate and administer drugs safely.
[…]
I would qualify for the Mpharm programme because I have recently completed BSc in pharmaceutical Science which has given me good understanding of how drugs work. The modules I have undertaken In my BSc Pharmaceutical Science will help me navigate successfully in the MPharm programme."
– Read the rest here
This personal statement is a little less impressive than the first one. First of all, there's not really an opening line. When writing a pharmacy personal statement – or a personal statement of any kind, for that matter – you want to have a nice first sentence that breaks the ice and starts the statement off in a fluid manner. This student just jumps right in and answers the question being asked. There's no lead-in, no story being told.
The grammar in this particular sample isn't great either. There are randomly capitalised words ("undertaken In my BSc") and missing words ("given me good understanding") and a few other problems that could have been addressed by good editing. This is a testament to why you should always proofread and edit your papers before submitting them. It's even better to give them to a new set of eyes to edit for you if possible.
The two most bothersome things about this sample, though, is that it's vague, and the sentences are choppy. The student mentions things he's done ("recently completed BSc in pharmaceutical Science") and why he wants to be in the programme ("because I am interested in the modules on which it is based"), but he gives absolutely no specifics.
He doesn't talk about anything he learned in his BSc courses that furthered his love of pharmacology, and while he says he's interested in the programme's modules, he doesn't mention a single specific module or why it interests him. We're just given the bare minimum with no detail – the burger without the cheese and veggies. It's boring.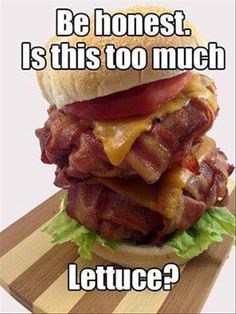 Finally, his sentences are horribly choppy. With the exception of one single sentence, each of his sentences starts with the word "I" – "I am," "I want," "I would." There is no variation at all to his writing. It's boring and makes the reader lose interest. You'll want to change up the flow and style of your sentences regularly. It adds a little flair and makes your personal statement less monotonous.
Our Verdict:

Example Personal Statement 3
"Pharmacy has the ability to change people's lives. Whether it is at the level of the community pharmacist offering the best advice possible to common illnesses, to high-level research into drugs that could cure a range of chronic or life-threatening diseases, the role of the pharmacist cannot be overestimated. As a motivated and hardworking individual, with a desire to understand the fascinating human body along with a joy of helping other people, I strongly believe that studying pharmacy will give me one of the final and most important step towards a rewarding career in the developing field of pharmacy."
– Read the rest here
This is another stellar example of what a pharmacy personal statement should be. The writer begins strong with a unique and memorable opening sentence. He tells us, right from the first sentence, one of the reasons he wants to work in the field of pharmacology, but he does so without monotonously and obviously saying, "I want to be a pharmacist because I think pharmacy can change people lives." Instead, he simply and concisely says, "Pharmacy has the ability to change people's lives."
It's a great opening line, and it gives us insight into his reasons for going into the pharmacy field as well. He follows that up with a sentence that shows he's knowledgeable about different career opportunities in the field of pharmacology.
Then he smoothly transitions into why he, himself, would do well in this field. He tells us he's hardworking and motivated, but he does so in a way that doesn't just state those facts outright without context.
He then once again tells us about his interest in the field and also shows us he is someone who enjoys working with and helping others. Finally, he sums up his introduction by leading into what he hopes to gain from the programme.
Although the next paragraph isn't listed here, it, too, is a smooth transition into the educational and work experiences he's had that prepared him to do well in the programme. Everything about this personal statement is well-organised, with each paragraph flowing smoothly into the next, and the whole thing covering everything that should be covered in a personal statement.
Our Verdict:

Example Personal Statement 4
"I am interested in studying chemistry and biology because I would like a career that plays crucial role in public's health.
[…]
I was previously working as a retail assistant and the experience has led me to deal and understand different kind of people. I learnt to keep myself calm, whilst working under pressure environments.
This job has also taught me to work in a fast-paced environment to meet the customer`s demands. This skill will be useful to meet the deadlines while doing my course and working as a pharmacist will enable me to provide good customer services."
– Read the rest here
This personal statement is another example of what not to do when writing your own statement for admission into the pharmacy programme.
First of all, the introduction paragraph, shown here in its entirety, is much too short. You have to be an excellent writer to turn one sentence into a paragraph and make it work, and this writer didn't do that. Your introduction should never be only one sentence. It needs to be fleshed out and thoroughly written. There are some glaring grammatical errors as well.
The next problem with this statement is that the work experience the student writes about isn't really relevant to the programme she's trying to enter into. She does an admirable job of trying to make it relevant, by talking about how it helped her learn to work with a multitude of different people and taught her to work quickly, but it doesn't really work.
Most unis want to know that you have relevant work experience. If you don't, it's better to mention placement experiences or internships you've had that are relevant as opposed to irrelevant work experience. Even if you only worked in a pharmacy for a day as part of a class project, that's okay. You can learn a lot in a day, and you can make that work in your writing.
Unless you're really good at making non-relevant experience seem like it has actual relevance to the programme, it's better to leave it out altogether. That's not to say you can't mention having retail or fast food experience, but you have to make sure that you meticulously explain how that experience is relevant to the pharmacology field.
Our Verdict:
Example Personal Statement 5
"The enthusiasm I have for the sciences – specifically Chemistry – encouraged me to think about my future career and how a chemistry-related degree could be a possibility for me. I have always enjoyed maths and science throughout my education and I have recognised that I can combine both in a career in pharmacy. I believe pharmacy to be a fast-developing profession and recognise that pharmacists are heavily involved in the introduction of new medicines for all kinds of illnesses, and I find the prospect of working in this field inspiring."
– Read the rest here
While this isn't the best example of a personal statement, it's far from being the worst. This is considered an average statement. The writer does a good job hitting all the points he should cover in his introduction – why he became interested in the field of pharmacy, a basic knowledge of the job description of a pharmacist and why he wants to work in the field in the future – but doesn't do it in a way that's incredibly memorable.
It isn't the strongest introduction paragraph to a personal statement, but at the same time, it's fair; it isn't bad. It's well-organised; the grammar is mostly as it should be, and the subject of why he wants to enter the programme is well covered. It doesn't grab our attention and make us want to read more though. In short, this is an introductory paragraph that could go either way.
Although not shown here, the rest of this statement turned out pretty good. The writer found his flow and dived into the subject with an appropriate amount of detail, good grammar and a few memorable points. The strength of his body paragraphs and conclusion made up for his less-than-exceptional introduction, and that's okay.
We included this sample to show that sometimes you get off to a bit of a slow start and can still finish well. It's better to start strong, but introductions can be tough. As long as the intro isn't bad and you make up for the average intro in your body paragraphs and conclusion, you'll usually be okay.
Our Verdict:

A Few Final Notes
hile it's certainly true that grades and work experience are important when applying to uni to work on your MPharm, your pharmacy personal statement is equally important. Universities get huge volumes of applications for their pharmacy programmes. They get so many applications that many of them have a "Due to the large volume of applications we receive…" disclaimer on their websites.
Your personal statement is where you can be creative and ensure your essay stands out from the rest. Be sure you check out the formatting requirements ahead of time and stick to them exactly.
Also, make sure you read the personal statement prompt well and understand it before you start writing. Finally, make sure you edit your paper several times before submitting it.
Have a friend, loved one, mentor or former professor look over it as well. Where possible, get a reputable online personal statement review service to help (me shamelessly plugging in our services page lol) Sometimes, a fresh set of eyes can find mistakes your own eyes can't.
Be honest and thorough in your response to the prompt, and never try to plagiarise someone else's work. It never works. It helps to run a plagiarism checker on your final draft- just to be sure!
Finally, be sure you stick to the length requirements. If the statement is supposed to be between 500 and 750 words, make sure that's what it is. Don't stop at 490 words and assume it will be enough, and don't go over an extra 50 words and assume the admissions team will be okay with it. These people read a lot of personal statements; they set a maximum word count for a reason.
Most importantly, do your best, and fill your personal statement with passion. If an admissions team can tell that you're passionate about your education and your subsequent career in pharmacy, you've already won half the battle.
Also Read:
13 Best Books for Nursing Students to Read- Reviewed
5 Best MCAT Prep Books, According to Med Students