If there's one thing most people can agree on, it's that medical school is hard and demanding. To quote an old cliche, though, "if it were easy, everyone would do it." Because medical school is so tough, the actual process of getting into a good med school is equally challenging.
Getting a great score on the MCAT can give you a more competitive edge when applying, and enrolling in one of the best MCAT prep courses can help ensure you get that good score.
Overall, we recommend Blueprint's MCAT course as it offers extensive resources including 4,000+ practice questions, 15 full-length exams, personalized study schedules, and direct access to professors, making it a comprehensive choice regardless of your subscription duration.
Plus, Blueprint's practice exams tend to be more realistic compared to Kaplan and Princeton Review
If you make a purchase, we may earn a commission at no extra cost to you.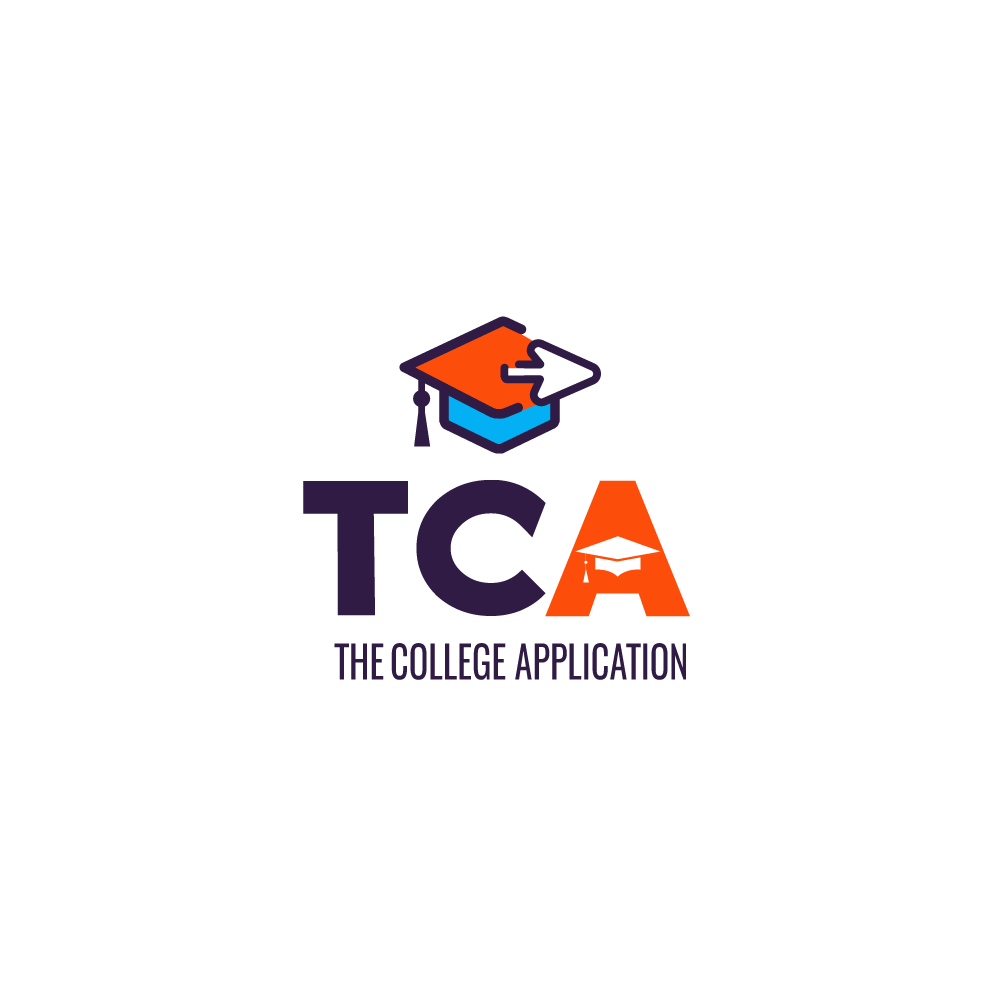 The 7 Best MCAT Prep Courses

Price: $1,799-$6,249
Up to
$700 Off
On Live Online & Self-Paced MCAT Courses
Blueprint offers only one MCAT course; the differences in the prices come from whichever access period you select.
You can choose from a six-month, nine-month, or 12-month plan, and the price per month gets lower as the access period gets higher.
Each package features a higher score guarantee, and whichever you choose, you'll also gain 15 months' access to the AAMC's selection of resources. You'll also get access to "office hours" that'll allow you to talk directly with professors.
With the Blueprint course, you'll have access to over 4,000 practice questions and 15 full-length practice exams. The lessons are also divided into modules, with all lessons, readings, and quizzes pertaining to a certain subject put into that particular module.
There's a "test out" option that'll allow you to pass an exam to prove competency in the module. Then you won't be given study materials in that module again unless you specifically request them. Blueprint will also create a personalized study schedule for you to optimize your studying time.
Pros:
Over 4,000 Practice Questions
15 Full-Length Practice Exams
Live Office Hours
More realistic practice exams compared to most competition
Cons:

Price: $2,599-$6,699
The Princeton Review has been offering standardized test prep for many years, and it's good at what it does. Currently, it offers four different MCAT prep courses.
The most affordable is a self-paced, 100% online course. There's also an online/in-person hybrid course, a 510+ guaranteed online/in-person course, and a 515+ guaranteed online immersion course. Each course has its own advantages, but we'll be looking at the original, $1,499 course here.
This option gives you access for a year-long period and features over 1,000 relevant practice questions along with their detailed answer explanations. There are also 16 full-length practice exams and access to everything about the MCAT released by the AAMC.
There are over 500 videos for you to watch, and you'll be sent 10 books as part of the package. The Princeton Review also provides detailed score reports that'll allow you to track your progress.
Pros:
Over 1,000 Practice Questions
16 Full-Length Exams
Higher Score Guarantee
Books Included in Package Price
Cons:
No In-Person Option for the $2,599 Course
Expensive
No Free Trial Available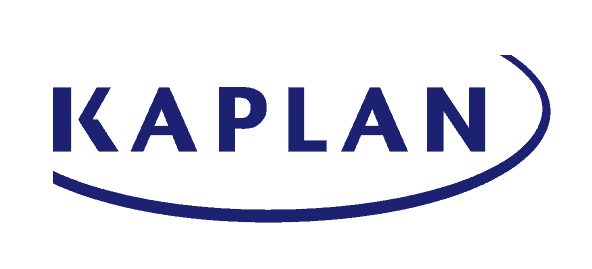 Price: $1,799-$2,899
Kaplan offers an online DIY course, an online course with teachers, an in-person course, and a five-week, intensive Bootcamp. The DIY course is the least expensive option and still has over 2,900 questions, live lessons six days a week, and over 90 hours of pre-recorded video lessons.
There are also 130 interactive Science Review videos for you to watch and refresh yourself on the material. Each course, including the online, self-paced, DIY course, comes with a higher score guarantee.
When you purchase this package, you'll be sent seven physical books in the mail. These are phenomenal MCAT study guides that are packed full of information on the various subject areas, proven strategies for improving your score, and even more practice questions.
The question bank feature is very innovative and customizes itself based on your knowledge level. You'll also receive access to AAMC's resources on the MCAT as well. For the online, DIY course, you'll have access for six months.
Pros:
16 Full-Length Practice Exams
7-Book Study Guide Set Included
Higher Score Guarantee
Cons:
No Free Trial Period
Expensive

Price: $299-$399
With UWorld, you have over 3,000 MCAT questions at your disposal, all fashioned to mirror the actual MCAT exam's interface. It will almost feel like you are doing the real deal and that will definitely be a confidence booster.
UWorld's answer explanations are detailed and accompanied by educational illustrations; these explanations go a long way in helping you grasp key concepts. When it comes to research design and scientific reasoning questions, the images and animations simply take the learning experience up a notch.
One other thing you'll love about UWorld is the advanced performance analytics. It gives you the power to assess your progress over time, helping you to pinpoint your strengths and areas for improvement.
It's worth mentioning the UWorld CARS (Critical Analysis and Reasoning Skills) section. Even though we found it quite challenging, it offers invaluable practice, especially in terms of timing and explanations, and its format closely resembles the AAMC test.
But remember, UWorld passages tend to be more difficult than the AAMC ones, so don't get discouraged if your scores are lower.
In our view, UWorld stands out for its ability to help identify content gaps. It has proven invaluable for applying knowledge and covering even low-yield topics.
And the best part? You can customize your practice sets, mixing and matching subjects as you like.
So, is the UWorld MCAT Course worth it?
For us, it definitely was. It's a bit pricey, but the quality of questions and explanations is superb. You might find it tough at first, but persist, dig into the explanations, make flashcards, and you'll see the benefit.
Plus, you'll be learning content while practicing, hitting two birds with one stone.
Pros:
A huge bank of over 3,000 MCAT questions mimicking the real exam interface
Detailed, illustrative answer explanations that deepen your understanding
Advanced performance analytics for a personalized study approach
The 'My Notebook' feature, your personal digital organizer for MCAT topics
Full access to your MCAT prep materials through the UWorld mobile app, enabling study anytime, anywhere
A 7-day free trial offering a taste of what UWorld offers
Cons:
Depending on the course duration you choose, UWorld can get pricey
Some overly detailed questions could overwhelm you initially
The UWorld CARS section may be a bit challenging due to varying difficulty levels

Price: $379-$399
Magoosh comes with two different access periods: one-month access for $379 or 12-month access for $399. At those prices, the 12-month access period is clearly the better deal, so that's the one we're going to review.
It features a lot of great stuff including over 380 video lessons that cover every section on the MCAT, over 740 practice questions, and three full-length practice exams that can be shortened to suit your needs. Both the questions and the exams have detailed answer explanations.
Magoosh offers two guarantees as well. There's a seven-day, no-questions-asked, money-back guarantee that'll allow you to get a refund if you don't find it helpful. It also offers a 10+ point increase guarantee as well. Finally, you also have the option to pause your account at any time to keep from wasting your access period in times when you may not be able to study.
Pros:
Easily the Most Affordable Option
10+ Score Increase Guarantee
Seven-Day, Money-Back Guarantee
Year-Long Access
Cons:
Only Three Full-Length Practice Exams
Less Than 1,000 Practice Questions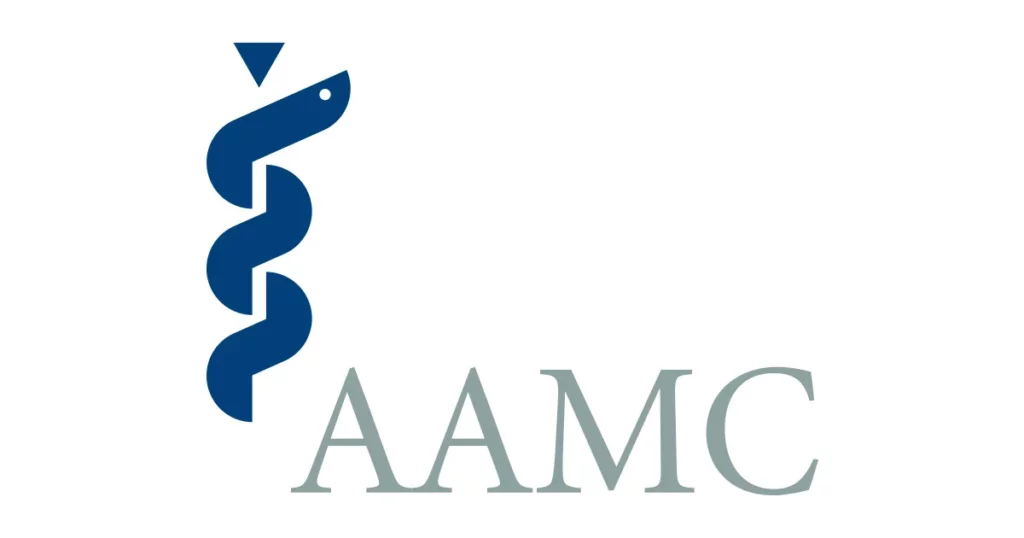 Price: $10-$300
AAMC, the very creators of the MCAT, also offers MCAT prep products.
The materials have over 2,300 unique, passage-based, and independent questions that truly mirror the actual MCAT. Why wouldn't they? They are, after all, written by the very folks who develop the actual MCAT exam questions.
One of the impressive perks is access to a free sample test and practice exam. You can get a good sense of what you're diving into without even spending a dime.
Plus, if you're on a tight budget and cannot afford to splurge on a typical pricey MCAT prep course, AAMC's Q-Packs make for a solid, cost-effective choice.
AAMC is not just a standalone option. We found it to be a brilliant supplement to other prep courses.
For instance, you could finish your content review, then switch to a course like UWorld to fill any content gaps, and then turn to AAMC's full-length tests to build up mental stamina.
As for downsides, the AAMC Section Bank, for instance, only houses 300 questions. This pales in comparison to the likes of UWorld, which boasts over 3,000 questions. And if you're aiming for high scores, you need more questions for practice.
And then there's the question of explanations. Honestly, we've seen better from other prep courses. UWorld, in particular, stands out with detailed, step-by-step explanations and suggests the content you ought to know to answer the question correctly.
One more thing to remember: The AAMC banks use pre-2015 MCAT material. So, you might notice some gaps, especially in biochemistry.
But all in all, if you're adequately prepared and have a firm grasp of the MCAT material, AAMC could be all you need. Of course, this heavily depends on your personal knowledge and preparation level.
Pros:
Developed by the very creators of the MCAT, offering close-to-real-exam experience
Free sample test and practice exam for a sneak peek into the MCAT
Cost-effective Q-Packs for budget-conscious candidates
Ability to be used in conjunction with other prep courses
Cons:
Only 300 questions in the AAMC Section Bank, much lower compared to other prep courses
Not the best answer explanations when compared to other options like UWorld
Pre-2015 MCAT material in the AAMC banks, resulting in noticeable gaps like in biochemistry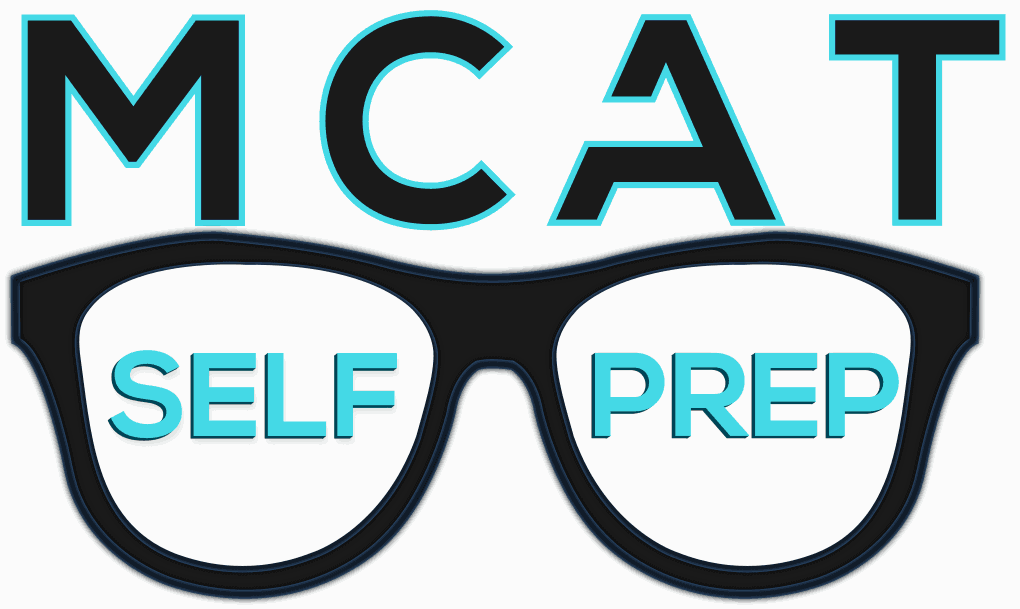 Price: Free-$999
MCAT Self Prep offers a free MCAT prep course that's pretty great considering it's free. The free option gives you access to the site's entire MCAT video lecture collection, study materials for all ten content modules, and access to the site's MCAT Bootcamp.
There's also a very inexpensive $9.99 course that gives you all that, but it also allows you to customize the Bootcamp and create a study plan for yourself. You can also study ad-free with this course.
For access to the 5,000 Quizlet flashcards, you'll need to upgrade to the $99.99 package. The most deluxe, $999 package includes all this and so much more, including mastery courses on several topics such as amino acids, metabolic pathways, high-speed math, science reading passages, and more. There's also an included Medical School Application course, and with the premium package, you also get a higher score guarantee.
The only real downside to MCAT Self Prep is that there aren't any actual practice exams, which a lot of people really need before taking the real thing.
Pros:
Includes a Free Option
Paid Options Are Comparatively Affordable
Over 5,000 Flashcards with Top Tier Subscriptions
Cons:
What Makes a Good MCAT Prep Course?
When it comes to choosing the best MCAT prep course, there are several factors you need to consider.
Price is a big one because some of these courses can get quite expensive, and you need to stay within your budget if possible.
How many unique practice questions the course includes is another big factor. You don't want to pay $2,000 for an MCAT prep course only to find out after you've purchased it that it only has 50 practice questions, which it asks you over and over again.
Similarly, you want to see if the prep course has any full-length practice exams and, if so, how many it has. Some people feel comfortable enough just studying with practice questions, and they'll forego the practice exams- if doing so will save them a little money.
Other people, though, only feel comfortable taking the real exam if they've taken at least a couple of practice exams that give them an idea of how they're going to do on the real thing. Determine which category you fall into, and then find a prep course that works for you.
The access period is another important consideration. With many of these prep courses, you're only buying access for a certain period of time.
You want to make sure that the access period aligns with how long you intend to prepare for the MCAT. Whether or not the course comes with included books is also important because having to buy the books on top of the cost of the prep course is an extra expense you may not be able to afford.
Finally, you want to check and see what kind of guarantee – if any – the prep course offers. If a prep course offers no money-back guarantee, you might want to question the legitimacy of it because most courses do offer at least some type of "higher score" guarantee.
The better the guarantee, the more likely you're looking at a great course.
What is the MCAT?
The MCAT, short for Medical College Admission Test, is a standardized test that students must take if they're hoping to be admitted into medical school.
It's administered and maintained by the Association of American Medical Colleges (AAMC) and has been an important part of applying to medical school for over nine decades.
Although it may be tweaked and changed a little every now and then, it isn't likely to go anywhere anytime soon. More than 85,000 students take the MCAT every year.
You may find a random medical school somewhere or other that doesn't require students to take the exam, but they're few and far between. Almost every medical school in the U.S. and several in Canada require students to sit for the exam.
What Does it Test?
In short, the MCAT tests you on the knowledge and skills you'd need to become a successful med student, which should also mean you'd become a successful doctor, physician, medical educator, etc. There are four major sections on the exam:
Critical Analysis and Reasoning Skills
Psychological, Social and Biological Foundations of Behavior
Chemical and Physical Foundations of Biological Systems
Biological and Biochemical Foundations of Living Systems
How, When, and Where Will I Take It?
The AAMC administers the test multiple times each year between the months of January and September. The test is a computer-based exam that's offered at hundreds of different test sites not just in North America but all throughout the world.
You can take the test on any of its given dates at a test location convenient to you, but it's important to wait until you're truly prepared to take it.
Most students take it during the calendar year before the year they hope to enter med school. You may also want to plan to take it early enough to sit a retake if necessary.
Remember, you can take the MCAT only three times in one calendar year, four times over two years, and seven times total.
What Is a Good Score?
Because the test is broken down into four sections, the sections are each scored individually. In each section, you can score between 118 and 132 points.
The highest possible combined score is 528. The average score that can get you into a decent med school is about 510, but with that score, you're still going to be competing against a lot of similarly qualified applicants.
If you're hoping to be considered a "better" candidate or if you're hoping to get into one of the more prestigious medical schools, your goal should be closer to 515.
Some of the best medical schools' median MCAT scores are even higher, with the average being 517 and some of their students scoring in the 520s. Still, if you can score at least a 508, you should have a competitive score.
How Do I Prep for It?
The material on which you'll be tested is outlined on the AAMC's website under a page titled "What's on the MCAT Exam?" You should definitely start there to make sure you have the foundational skills needed to start prepping for the exam.
You should also talk to the counselors and teachers at your college. If they are health educators, they've taken the MCAT themselves, and they can be great resources for you.
Additionally, the National Association of Advisors for the Health Professions (NAAHP) has volunteer advisors who are there to help students just like you. They can help you figure out what types of study materials would be best for you.
Until 2026, Khan Academy will continue to offer free online prep for the MCAT, and the videos on the site were done in collaboration with actual AAMC professionals, so they're quality study materials.
Finally, you can enroll in one of the best MCAT prep courses that we've outlined above. Some of them aren't cheap, but they're all quality resources when studying for the MCAT.
Overall, we recommend Blueprint's MCAT course as it offers extensive resources including 4,000+ practice questions, 15 full-length exams, personalized study schedules, and direct access to professors, making it a comprehensive choice regardless of your subscription duration.
Plus, Blueprint's practice exams tend to be more realistic compared to Kaplan and Princeton Review
If you make a purchase, we may earn a commission at no extra cost to you.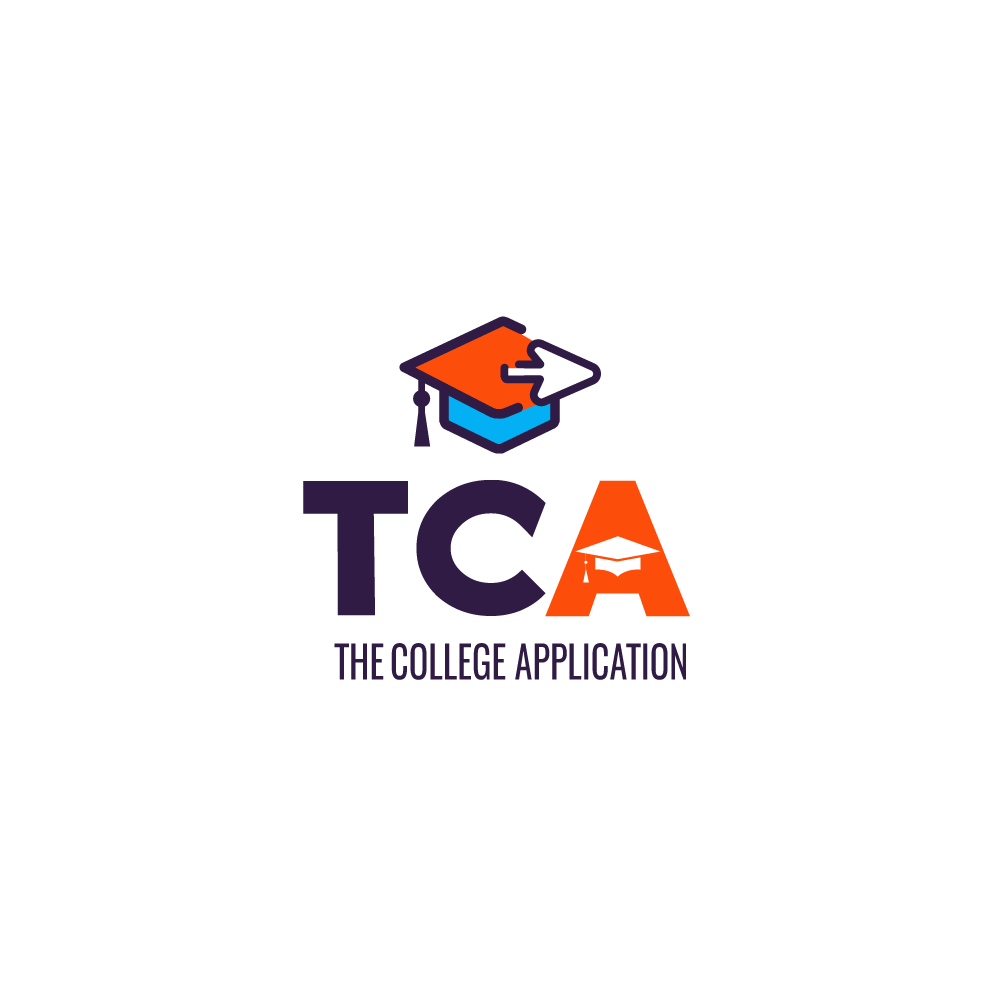 Conclusion- Best MCAT Prep Courses
We sincerely hope this information gave you some good insight on choosing from the best MCAT prep courses to be found online.
The MCAT is tough, but it certainly isn't an insurmountable task. All it takes to earn a good score is time and dedication. If you're willing to put in the work, it should pay off for you in the end. Just remember to prepare thoroughly, remain calm, and do your best.
Further Reading: When you start applying to medical school, use this guide to write a stellar medical school personal statement– It might get you a standing ovation from the admissions team(s)- seriously!
Related Readings:
5 Best MCAT Prep Books, According to Med Students
The Ultimate Medical School Personal Statement Guide: (w/ Prompts & Examples)