But why a laptop? Well, we live in a digital age. So, the usage of laptops and mobile devices in school has become incorporated into the curriculum across the world. With that said, you must get yourself the best laptop for medical school.
Truth is, medical school is not a walk in the park. You need to have the right resources to make your med school journey smooth. And among the resources that you must need is a laptop.
It is important to note, however, that your purchase decision may not be easy because you'll find a myriad of laptop brands on the market.
That's why we took the initiative to do in-depth research to find some of the best laptops for medical school to make the shopping experience as easy as winking for you.
Here we go!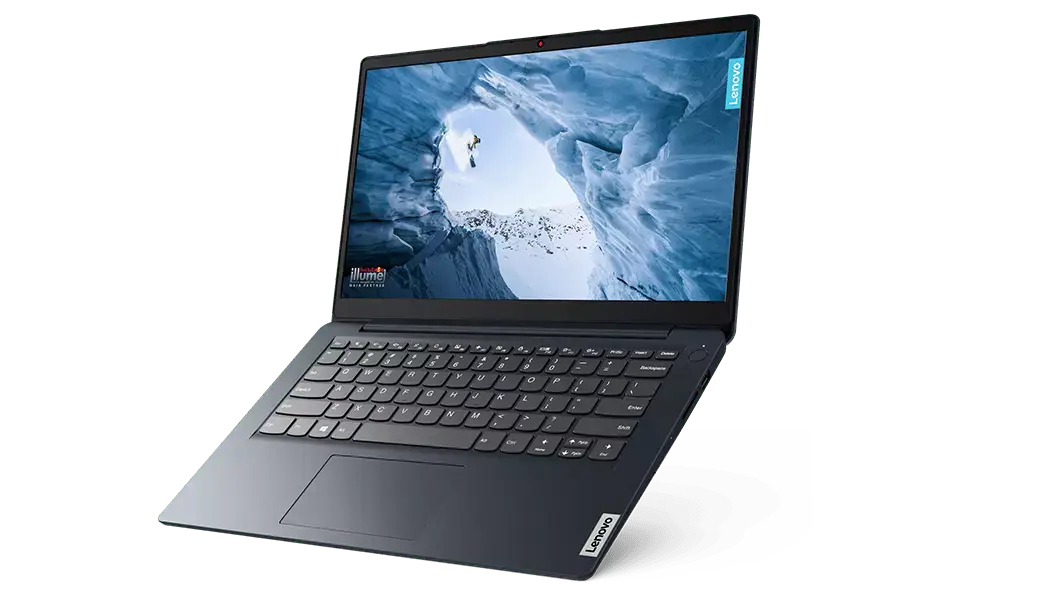 Compact and Portable: 14″ Anti-Glare HD Display
Fast Performance: 512GB PCIe SSD, Intel Pentium N5030
Immersive Audio: Built-in Dolby Audio Speakers
Comes with: Free 1-Year Microsoft 365, Windows 11 Home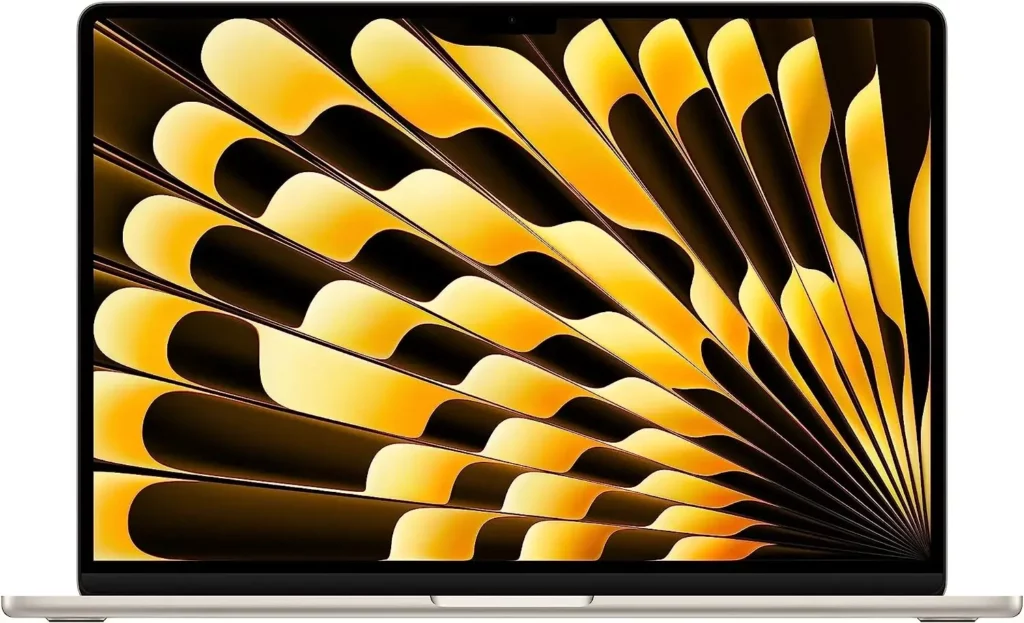 Vibrant Visuals: 15.3″ Liquid Retina Display
High Efficiency: Apple M2 Chip, 18-Hour Battery Life
Silent Operation: Fanless Design
Multiple Charging Options: MagSafe and USB-C
Comfortable Usage: Backlit Magic Keyboard
High-Quality Audio: Spatial Audio Experience
Multiple Ports: Two Thunderbolt Ports, Headphone Jack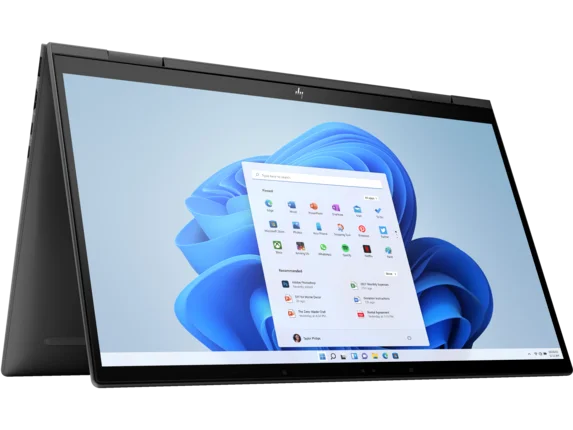 Convertible Design: 2-in-1 Full High Definition Touchscreen
Powerful Performance: AMD Ryzen 7, 8GB RAM
Enhanced Security: Built-in Fingerprint Reader
Premium Aesthetics: Sharp Screen Resolution
Here's a list of the best laptops for medical school students: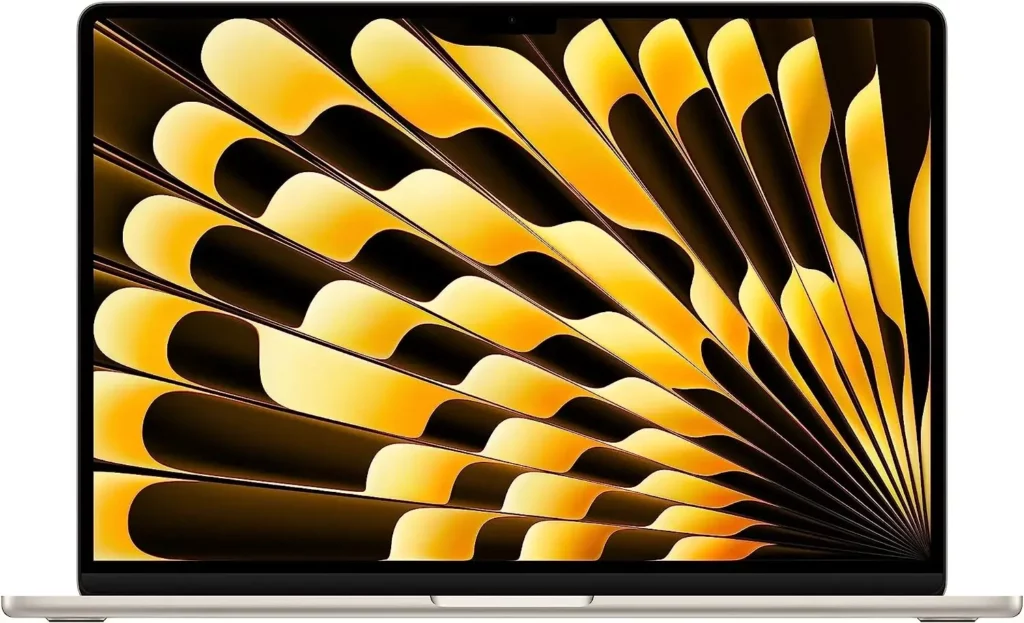 If you are one for Apple products, here's the Apple Macbook Air that could come in handy during your medical school.
The 2023 MacBook Air, with its sleek yet sturdy design, is an impressive device for medical students who seek the blend of aesthetics and power that Apple is renowned for.
The 15.3-inch Liquid Retina Display provides a vibrant and contrasting visual experience. Coupled with an immersive sound experience with spatial audio, studying medical imagery or attending virtual lectures becomes an immersive experience.
Running on the energy-efficient Apple M2 chip, this MacBook Air provides up to 18 hours of battery life, making it an all-day companion for your studies, clinical rotations, or research work.
The 256GB SSD storage, coupled with 8GB unified memory, ensures swift system response and adequate storage for all your medical files and applications.
One remarkable feature is its fanless design. It runs entirely silent and remains cool to the touch, even when handling high-demand tasks like 4K video.
The comfort-to-use backlit Magic Keyboard, with full-height function keys, adds to the overall user experience.
In terms of connectivity, the MacBook Air includes a MagSafe charging port, two Thunderbolt ports, and a headphone jack. You can charge it with MagSafe or any USB-C charger.
What's a MagSafe charging port, two Thunderbolt ports, and a headphone jack?
The MacBook Air comes with different spots where you can plug in things.
A MagSafe charging port is a special spot for the charger that sticks to your MacBook magnetically. This makes charging safe and easy.
Two Thunderbolt ports are spots where you can plug in a variety of things like a second screen, a printer, or an external hard drive. Thunderbolt ports are known for transferring data very fast.
A headphone jack is a spot for you to plug in your headphones or earbuds.
But even though the MacBook Air comes with its special MagSafe charger, you can use any USB-C charger to power it up.
USB-C is a common type of charging cable that can fit in many different devices.
However, there are a couple of areas where this MacBook fell short. The notch at the top of the screen, housing the 1080p FaceTime HD Camera, might be a visual disturbance that takes away from the actual screen size.
Also, we found out that it's not compatible with more than one external display, which is a potential drawback if you're a heavy multitasker requiring multiple monitors.

Large 15.3″ Liquid Retina Display
Fanless design for silent operation
Long-lasting battery life of up to 18 hours
Features the energy-efficient Apple M2 chip
MagSafe and USB-C charging options

Notch on the screen might be distracting
Not compatible with more than one external display
It's expensive
In a nutshell: The 2023 MacBook Air is a swift and powerful companion for any medical student, providing silent and cool operation with great visuals and audio.
However, keep in mind the limitations if you're considering multiple monitor setups or are distracted by screen notches.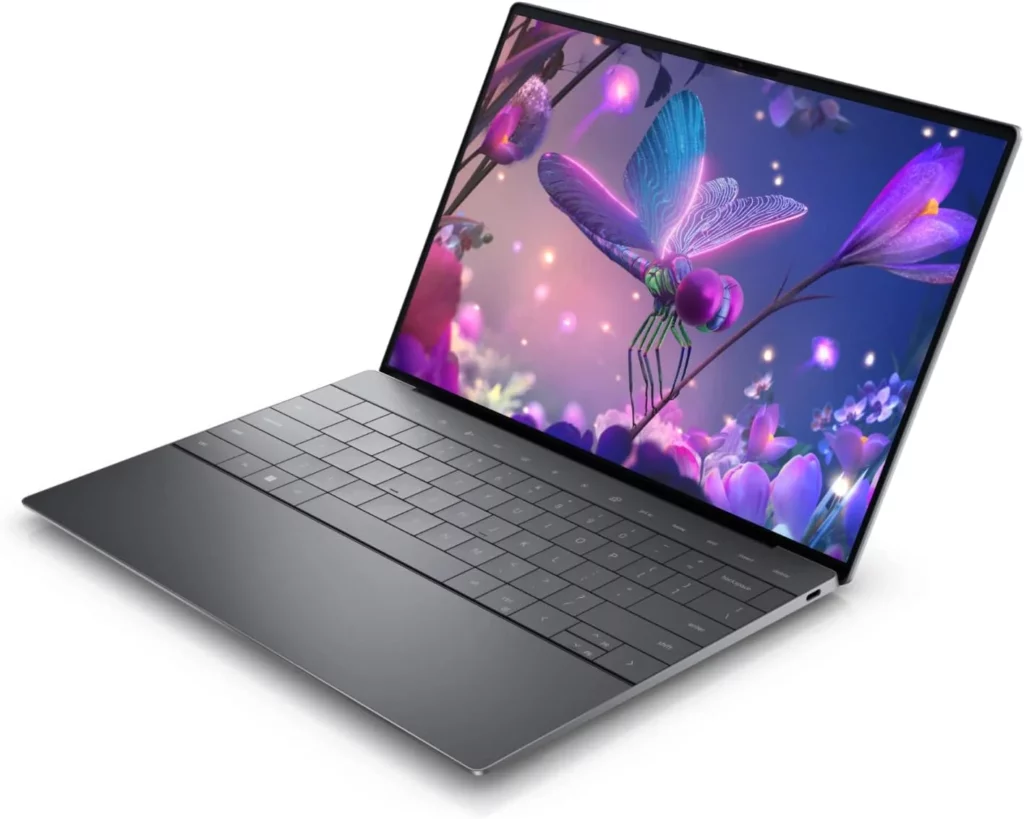 The Dell XPS 13 9320 Plus is a nifty yet powerful laptop designed with medical students in mind who appreciate a blend of aesthetics and performance.
Despite being a pre-owned product, this refurbished laptop is in excellent condition and is covered by a 90-day Amazon Renewed Guarantee. However, bear in mind that it may come in a generic box, as it's not a brand-new item.
With a 13.4″ 3.5K OLED InfinityEdge touch display, long hours of reading research papers or studying digital anatomy models become an immersive experience.
The 512GB PCIe SSD ensures rapid system boot-up and has ample space for storing all your academic and clinical materials.
This laptop is driven by a 12th Generation Intel Core i5-1240P, a 12-Core processor, capable of tackling daily tasks effortlessly. From compiling patient case studies to running data analysis on SPSS, the 16GB RAM ensures a smooth multitasking experience.
The backlit English Keyboard with a fingerprint reader adds an extra layer of security and convenience, especially when you're on the move. The laptop also comes with a Windows 11 Pro and an AC adapter.
However, be aware of the thermal design. The laptop's fan seems to be constantly spinning due to insufficient grill space for hot air to escape, leading to the device becoming warm. It might not be ideal for use directly on your lap for extended periods.

Compact 13.4″ 3.5K OLED InfinityEdge touch display
12th Gen Intel Core i5 with 16GB RAM for efficient multitasking
512GB PCIe SSD for rapid system boot and ample storage
Backlit keyboard with a fingerprint reader for added convenience and security
Comes with Windows 11 Pro

The thermal design could be better – the laptop tends to become warm, and the fan is often running
As it's a refurbished product, packaging will be generic
In a nutshell: Aesthetically pleasing yet powerful, the Dell XPS 13 9320 Plus could be a worthy companion for a medical student, as long as the warmth and constant fan action are not deal-breakers.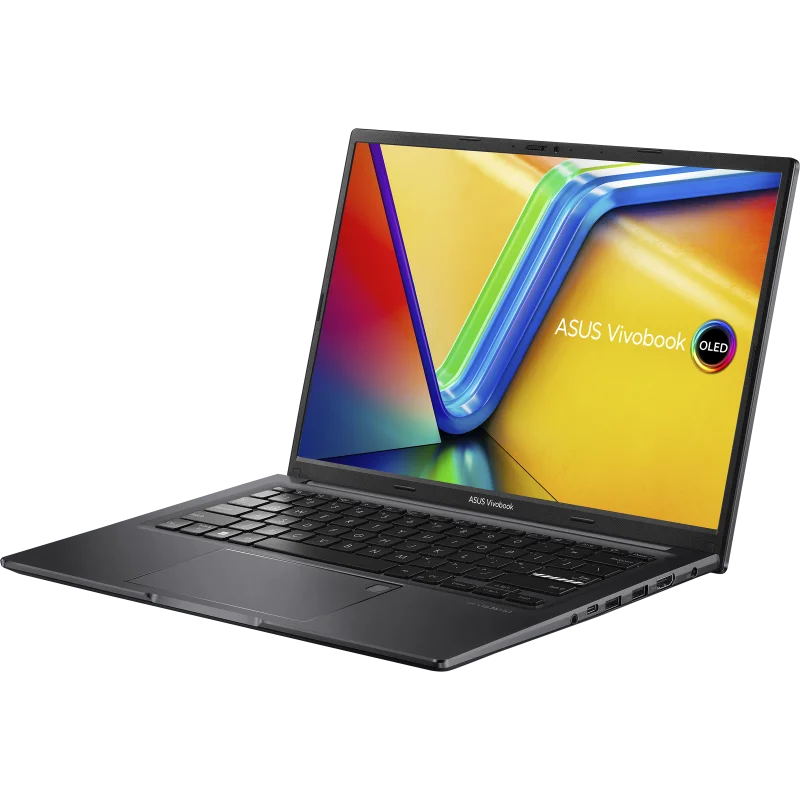 The ASUS Vivobook 14″ laptop, with its stunning OLED display and ultra-slim design, proves to be a strong contender for medical students seeking a blend of performance and portability.
This laptop is driven by an Intel Core i5-1235U CPU and Intel Iris Xe Graphics, which, combined with 8GB RAM and a 256GB SSD, ensures smooth and efficient performance.
So, whether you're preparing presentations, researching, or running bioinformatics software, this laptop can handle it all.
The most impressive feature is undoubtedly its 14" FHD (1920 x 1080) display with ultra-slim NanoEdge bezels.
What's a 14" FHD (1920 x 1080) display with ultra-slim NanoEdge bezels?
It is all about your computer screen.
14″ refers to the size of the screen, measuring diagonally from one corner to the other – it's 14 inches across.
FHD is short for Full High Definition, meaning the screen can show very clear and sharp images.
1920 x 1080 is the screen's resolution. It means your screen is made up of tiny dots, 1920 across and 1080 down. More dots mean more detail in the picture you see on the screen.
Ultra-slim NanoEdge bezels means that the borders around the screen (the 'bezels') are very thin. This design makes the screen appear larger and gives you more space to view your content.
The OLED display is vibrant and colorful, providing an immersive viewing experience for studying medical imaging, or just watching a lecture. Some users have reported flickering issues, but so far, these seem to be minimal.
Weighing in as a lightweight contender, it comes in an aluminum PC frame, adding to its sturdiness without compromising portability.
The soft keyboard buttons and backlight further enhance the user experience, especially for long study sessions or late-night assignments.
However, we found that the audio performance fell short. The speakers do not provide a satisfactory audio experience, especially when playing low-volume videos, even at max volume.

Vibrant 14" FHD OLED display with ultra-slim NanoEdge bezels
Lightweight with an aluminum frame for durability
Backlit keyboard for better visibility in low light
Intel Core i5 and 8GB RAM ensure smooth multitasking
Windows 11 Home is included

Speakers lack good volume, might not provide a satisfactory audio experience for softer-volume videos
In a nutshell: the ASUS 2023 Vivobook 14 OLED is a top pick for medical students who value vivid displays and lightweight design. However, consider external speakers or headphones if you plan to use it for audio-intensive tasks.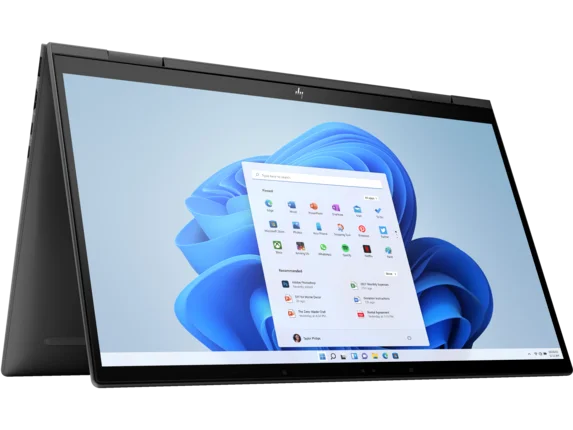 Truth is, HP hardly disappoints when it comes to laptops, and you can tell that from this laptop. After reviewing it, we believe that it could fall in the category of what you want for your medical school needs.
The HP ENVY x360 Convertible 15-inch Laptop is a visually appealing and highly versatile device, perfect for med students who demand functionality and power on the go.
The laptop packs an AMD Ryzen 7 5825U processor, AMD Radeon Graphics, 8GB RAM, and a 512GB SSD. We ran complex applications smoothly, making it a solid choice for anything from heavy medical research to patient record management.
The device features a stunning edge-to-edge Full High Definition touchscreen. Switching between the keyboard and touch inputs is a breeze.
Plus, you can flip it into a tablet in both portrait and landscape orientations. Studying anatomical diagrams or poring over patient records couldn't get easier.
When it comes to aesthetics and user experience, this laptop nails it. We loved the premium feel and sharp resolution. The colors popped off the screen, making it a pleasure to use.
We also found the fingerprint reader to be a handy feature, enhancing device security.
The audio experience was quite good too. The speakers deliver a rich sound, making video lectures or educational podcasts more enjoyable.
However, we did encounter a couple of drawbacks. For one, the metal casing gets quite hot after prolonged use. You might find it a bit uncomfortable to keep it on your lap for long periods.
Also, while the battery life is decent, it's not spectacular. You might need to keep your charger handy if you're planning a long study session.

Smooth performance with AMD Ryzen 7 processor and 8GB RAM
Versatile convertible design with an impressive FHD touchscreen
Premium look and feel with secure fingerprint reader
Quick charging with HP Fast Charge feature

Metal casing tends to get hot during prolonged use
Battery life could be better
In a nutshell: the HP ENVY x360 Convertible is an excellent choice for medical students seeking a blend of power, versatility, and style. Just keep in mind that it can get a bit hot when you're using it a lot, and the battery might not last as long as you'd like.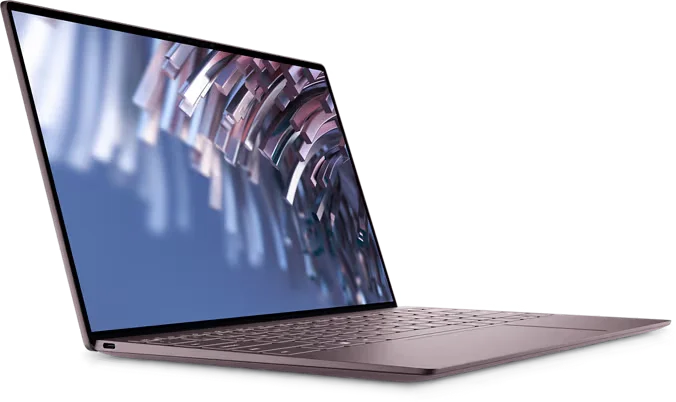 When you first lay hands on the Dell XPS 13 9310, you'll appreciate its sleek and lightweight design.
A perfect companion for your bustling med school life, this device sports a 13.4-inch Ultra High Definition Display that brings your study materials to life with stunning clarity and vividness.
The 11th Gen Intel Core i7, backed by 16GB RAM and a 512GB SSD, ensures that you experience quick application launches and smooth multitasking, no matter how heavy the workload.
You'll find the touchscreen to be a handy tool, especially when flipping through e-books or working on interactive presentations. As for security, you can rely on the Fingerprint Reader for quick and secure access to your device.
Late-night study sessions will be less of a hassle with the backlit keyboard, while the high-definition audio enhances your online classes and video lectures.
We loved the built-in lid sensor and press-fit hinge that allow for one-handed opening and instantaneous power-up, no matter what power state your device is in.
Plus you can get access to dedicated Dell expert support with a 1-year subscription.
But, despite all these top-notch features, we were disappointed by the battery life which lasted just around 5-6 hours of consistent normal usage.
Another issue we found with this laptop is the keyboard design, which makes it difficult to see the letters in certain lighting conditions, despite it being backlit. You might find the transparency/color on the key labels on a bright day quite tough to read.
Also, this laptop has a steep price, which might be prohibiting for some.

Stunning 13.4-inch Ultra High Definition display
Very portable and light design
Robust performance with 11th Gen Intel Core i7, 16GB RAM, and 512GB SSD
Convenient touchscreen and fingerprint reader
Fast start-up with the new lid sensor

Short battery life
Higher price point
Keyboard can be hard to read in certain lighting conditions
In a nutshell: the Dell XPS 13 9310 packs a powerful punch, making it a worthy consideration for your medical school journey. However, you might need to weigh in the cost and the keyboard readability issue before making a decision.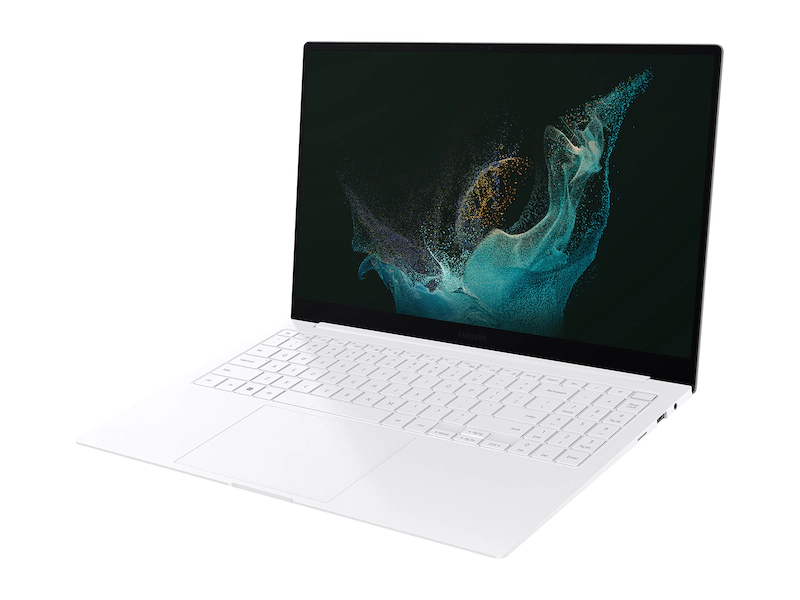 The Samsung 15.6" Galaxy Book2 Pro is a fantastic device for medical students looking for versatility and power.
With a convertible 2-in-1 design featuring a 360° hinge and an included S Pen that mimics the feel of a real pen, it seamlessly combines the functionalities of a laptop and a tablet.
What's a 2-in-1 Laptop Design?
A 2-in-1 laptop design means that the laptop can be used in two ways. It can be used as a regular laptop, with a keyboard for typing, and it can also be converted into a tablet.
This is usually done by either folding the screen all the way back or detaching the screen from the keyboard. It's like having two devices in one – a laptop and a tablet.
This design offers flexibility depending on what you need to do.
The Galaxy Book2 Pro runs on a 12th Gen Evo-certified Intel Core i7 processor, backed by 16GB RAM and a 512GB hard disk.
We experienced a seamless and lag-free performance, whether we were handling multiple study materials or analyzing complex medical data.
Weighing less than 2 pounds, it's an ultra-portable device that doesn't compromise on screen size.
The 15.6-inch AMOLED screen is a pleasantly significant upgrade, especially if you're transitioning from a 13-inch display.
The full HD camera with a 1080p wide-angle view is great for online classes or meetings, and the Dolby Atmos sound and intelligent noise canceling offer a decent audio experience.
However, we were a bit disappointed by the battery life, particularly when compared to competitors like the MacBook Pro.
Also, surprisingly, despite its 2-in-1 design, it isn't a touchscreen, which really takes away from the versatility experience of touchscreens.
Additionally, the sound quality wasn't the best when watching videos or listening to lectures at low volumes, so you might need an external speaker for an enhanced audio experience.

Versatile 2-in-1 design with a 360° hinge and included S Pen
Powerful performance with 12th Gen Intel Core i7 processor and 16GB RAM
Ultra-portable, weighing less than 2 pounds
Large, pleasing 15.6-inch AMOLED display

Short battery life compared to similar products
Not a touchscreen device
Sound quality may require an external speaker for better experience
In a Nutshell: The Samsung 15.6" Galaxy Book2 Pro is obviously a powerful and versatile device, making it suitable for medical students. Just keep in mind the battery life, sound quality, and the unexpected absence of a touchscreen.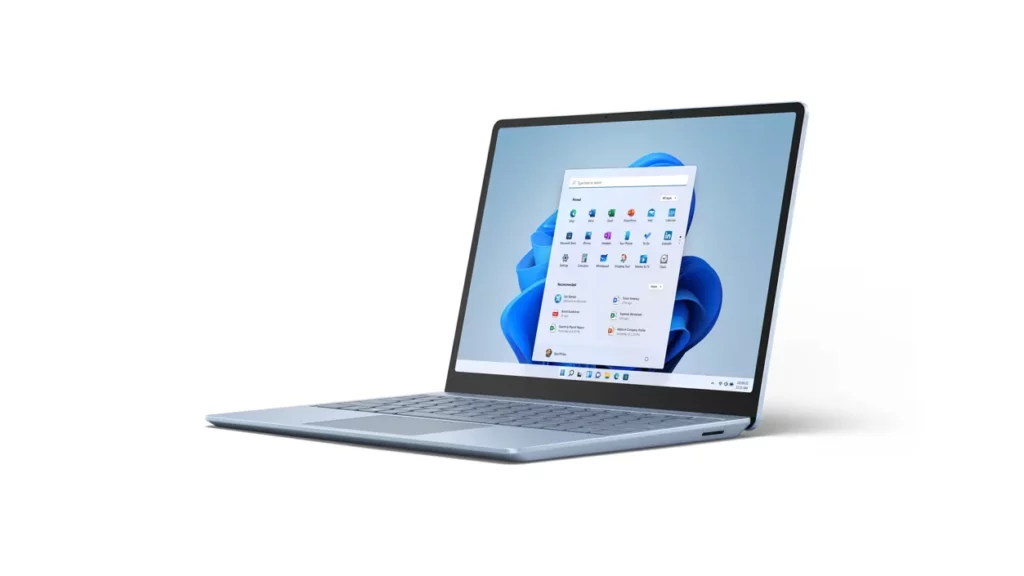 Every med school student (including you) should check out this laptop!
The Microsoft Surface Laptop Go 2 offers a lightweight, sleek design and decent battery life, making it a perfect companion for med students always on the move.
Powered by an 11th Gen Intel Core i5 processor, complemented by 8GB RAM and a 256GB SSD, the laptop ensures a smooth performance across a variety of tasks – from researching medical literature to managing study notes.
The 12.4-inch PixelSense touchscreen is compact and offers a versatile touch interface, contributing to the laptop's modern and easy-to-use appeal.
However, some might find the screen size a bit limiting for extensive multitasking. We preferred the screen to have some more inches to it.
The screen's graphic performance is adequate for most everyday tasks but it feels a bit inferior to laptops with higher resolution displays, like the ASUS Vivobook 14″ laptop.
An interesting feature of the Microsoft Surface Laptop Go 2 is the quiet cooling fan, offering a pleasant, low-noise environment for studying. It also has a plastic base, which is great for absorbing impact if the laptop falls.
The downside of having a plastic base is that the laptop will not dissipate heat efficiently.
One other downside of this laptop is the absence of a backlit keyboard, which could be inconvenient in low-light conditions. Lastly, the battery life, while decent, might not last a full day of intensive use.

Lightweight, sleek design, perfect for on-the-go usage
Powerful performance with 11th Gen Intel Core i5 and 8GB RAM
Touchscreen adds versatility to user interaction
Quiet cooling fan for a disturbance-free experience

Screen size might be limiting for some users
Absence of a backlit keyboard
Battery life could be better
Lower resolution display compared to some competitors
In a nutshell: The Microsoft Surface Laptop Go 2 is a sleek, compact, and high-performing choice for medical students, offering value for money. But you will need to put up with a smaller screen and shorter battery life.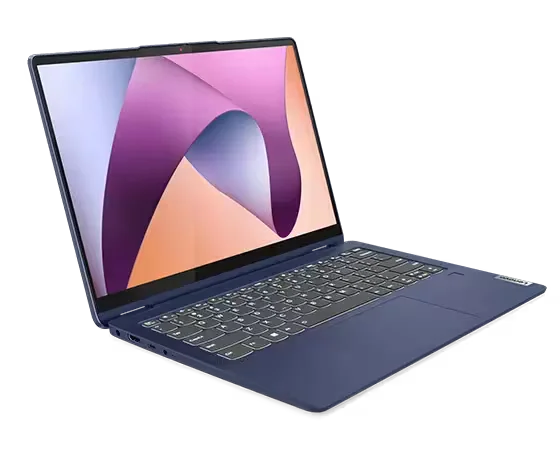 This Lenovo IdeaPad Flex 5 2-in-1 laptop really caught our attention as a potential favorite for medical students.
You'll appreciate the robust performance of this laptop, thanks to the AMD Ryzen 7 4700U processor, 16GB RAM, and a 512GB PCIe SSD.
We had multiple browser tabs and applications running and the Flex 5 handled it all without missing a beat. Perfect for heavy medical research and coursework, right?
The 14-inch Full HD IPS touchscreen adds another layer of convenience. You'll find it particularly useful when diving into intricate data or diagrams.
We also loved the backlit keyboard and the handy fingerprint reader – late-night study sessions just got a little bit easier!
In case you're in need of a break, this laptop can handle some gaming. We did a bit of casual gaming, and it went smoothly. Not too shabby for a quick change of pace from studies.
However, it's not all perfect. We noticed that the fan can get a bit noisy when the laptop is under heavy use. Plus, it tends to run warm in these situations – something to keep in mind if you're planning some intense study sessions.

Solid performance – handles multitasking well
Touchscreen is super convenient
Backlit keyboard and fingerprint reader are nice touches
Managed some gaming without issue

Fan can get loud when running heavy tasks
Runs hot under heavy use
In a nutshell: The Lenovo IdeaPad Flex 5 2-in-1 could be a top pick for medical students, balancing academic and leisure needs. Just be aware of the heating issue if you're pushing it to its limits.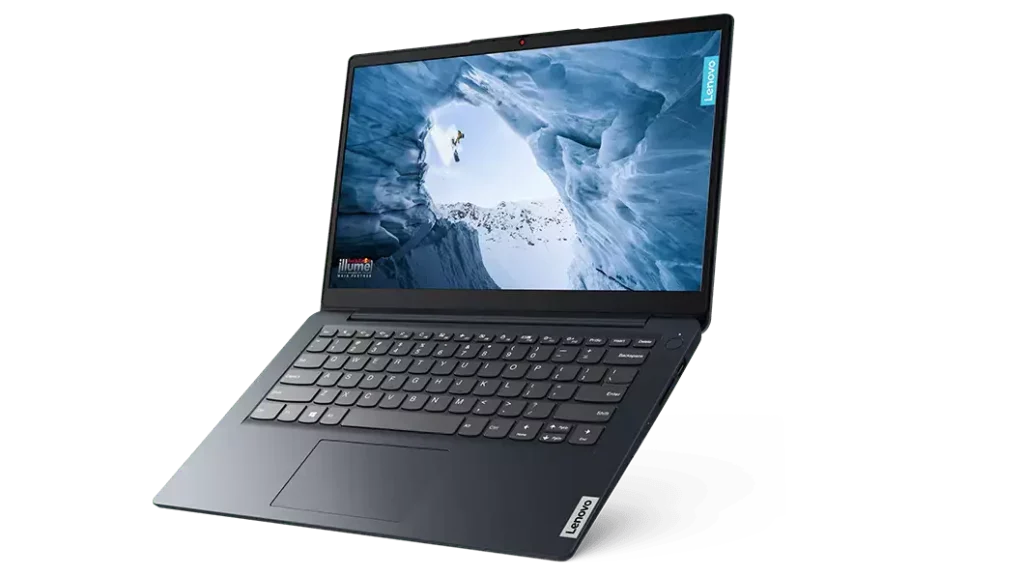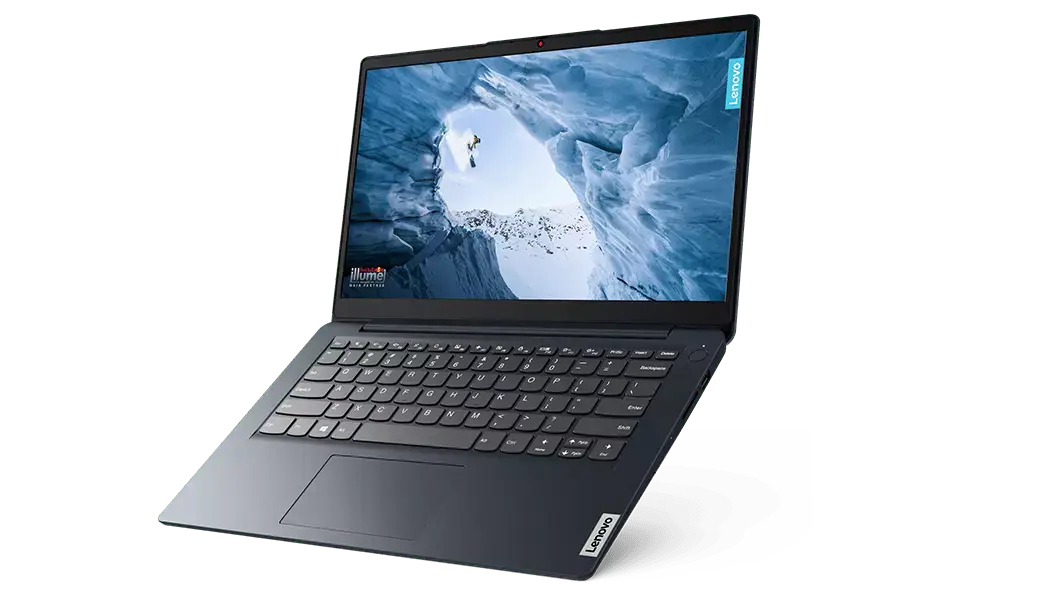 The Ideapad 1i is a compact and lightweight laptop with a 14-inch HD display, designed for medical students who value portability.
The anti-glare screen makes long study sessions more comfortable on the eyes, and the 512GB PCIe SSD ensures that the system boots up quickly and can store all your necessary files.
What is PCIe SSD?
A PCIe Solid State Drive, or SSD, is essentially the high-speed file cabinet for your laptop.
Imagine it as the place where all your medical textbooks, research papers, patient case studies, diagnostic images, and even the software that makes your laptop run, are stored.
When you're opening a study material, looking at a patient's digital record, or starting a medical software application for medical simulations or 3D anatomical models, your laptop has to retrieve that information from its storage drive.
The faster this drive, the quicker your laptop can access and load this information.
The PCIe SSD is like the Ferrari of storage drives, connecting to your laptop through a super-fast highway called PCIe that allows for rapid communication between your laptop and the drive.
So, having a PCIe SSD in your laptop means you can access your medical studies, patient records, and health software applications more quickly.
This can make a noticeable difference when you're dealing with data-heavy tasks like studying intricate medical imagery, cross-referencing multiple case studies, or using sophisticated medical software.
You'll experience a much smoother, faster, and more responsive laptop.
Powered by an Intel Pentium N5030 processor, this laptop can handle most everyday tasks, such as browsing the web, watching videos, and working on documents.
The built-in Dolby Audio speakers provide an immersive audio experience, making video presentations and online lectures more enjoyable.
However, you should be aware of some limitations. The 4GB DDR4 RAM may not be sufficient for handling multiple applications or resource-intensive tasks.
Also, the Intel HD Graphics 605 is suitable for basic photo editing and casual gaming but might struggle with more graphics-intensive applications.

Compact 14″ HD display with anti-glare
512GB PCIe SSD for fast boot-up and ample storage
Free 1 Year Microsoft 365
Windows 11 Home is included

Intel HD Graphics 605 might not be ideal for heavy graphics applications
4GB RAM, may not be sufficient for resource-intensive tasks
In a nutshell: the Lenovo IdeaPad 1i is a compact and lightweight laptop suitable for medical school students with a tight budget. Just be aware of its limitations in terms of average graphics and 4 GB RAM.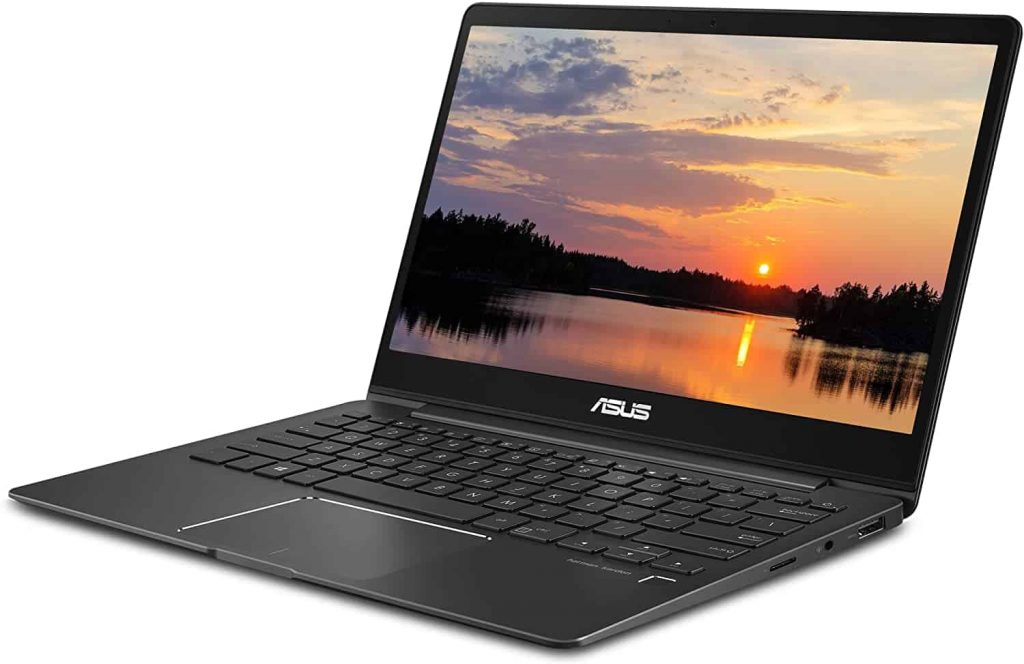 Last on our list is the ASUS ZenBook. ASUS makes sure to put in work in their products, and the company did no less on this laptop.
First, the laptop comes with Windows 10 Home pre-installed. Consequently, you'll have access to a wide range of features, including Cortana for easier operability.
To make things better for you, ASUS fits this laptop with an Intel Core i5 processor. An 8GB RAM is also included to make sure you have seamless operation whenever you use your laptop.
This gadget qualifies among the best laptops for medical school easily because it also comes with a fast 512GB SDD. With a 13.3-inch wide-view display, you can enjoy excellent clarity and color to watch and do whatever you want with your laptop.
The laptop also has a sleek and lightweight design, making it portable and easy to use. The sleekness is accented by the aluminum body. This laptop also has several connectivity options, ranging from HDMI to USB ports.

It has a sleek and lightweight design, that's easy to carry around
High performance, ensuring smooth operation
Solid, sturdy construction
Decent keyboard that's comfortable to use

The speakers might not meet your audio quality expectations
Battery life is lower compared to other ASUS models
In a nutshell: this ASUS 13.3-inch laptop delivers on performance, storage, and portability, all essential aspects for a medical student. However, it falls short on speaker quality and battery life.
Key aspects to check before buying a laptop for medical school
With the different laptop brands and models available in the market, you must exercise caution before settling on any product. Particularly, you have to check out and compare the specific features of a laptop that influence its performance.
In any case, certain features determine the superiority of one laptop over the other. Most importantly, you want a high-quality product that can serve you throughout your medical school.
With that said, here is what you must check before buying a laptop for med school.
I. The operating system
One of the key things to look out for is the operating system of the laptop you'd like to purchase. Many laptops have either Mac or Windows operating systems. As such, you need to choose a laptop that features an operating system that you're conversant with.
That aside, some medical schools specify the kind of operating system your laptop should have. You need to keep this into consideration to get a product that befits the specifications.
II. The size
The size of the laptop you would like to purchase matters a lot. Why's that? Well, different laptops feature different sizes, which might influence the quality of the display.
Since some laptops are bigger than others, you must get the size that suits you best. Note that you cannot change the size of the laptop and that's why you need to pick wisely.
Additionally, the size determines the portability of your laptop. A bigger laptop might prove more hectic to transport as compared to the sleek ones. So, if portability is what you're looking for in a device, go for a smaller laptop.
But you need to keep in mind that a smaller laptop may lack essential features available in larger models.
As a medical student, however, you'll need to move from one point to the next with your laptop. For this reason, a compact machine would be ideal for you because it will also be lightweight.
A 13″ to 15″ screen with atleast Full HD (1920×1080) resolution is a good balance between portability and enough space to work comfortably.
III. Battery life
While in medical school, you'll find that some days are more overwhelming than others. Some assignments will also take longer to complete than others will. Consequently, you must consider the battery life of the device you want to purchase.
To be on the safe side, get a laptop that has excellent battery life. It should keep its charge (power) for a couple of hours to let you perform different tasks before you recharge it.
A laptop with at least 8 hours of battery life would be ideal for full days of classes or study sessions without needing a charge.
IV. The processor
Over the years, computer technology keeps on changing for the better, and the processor is one of the laptop features that keeps on advancing. The more updated the processor, the better the laptop's performance.
Keep in mind that medical school is not all about taking notes. You need a machine that will deliver high performance, especially when you need to run essential medical-related software. The processor should have the capability to handle any task at hand.
We recommend a laptop with at least an Intel Core i5 or AMD Ryzen 5 equivalent for smooth multi-tasking and running heavy software. Higher would be better, such as an i7 or i9, if the budget allows.
V. Storage capacity
The storage capacity on the laptop you want to get also matters a lot. You want a gadget that comes with adequate storage space, whether SSD or HDD. That way, you can store all the information, notes, and data throughout your medical course.
Besides schoolwork, you may need to store movies, music, or large applications. Accordingly, you must get a laptop that has enough space.
A 256GB or larger PCIe SSD would offer speedy start-up times and quick file access. If you deal with large files regularly, a 512GB or even 1TB SSD could be more suitable.
VI. Memory
The memory of your laptop commonly referred to as RAM, also plays a significant role in the performance of your laptop. The RAM determines the software, applications, or programs that can run simultaneously without slowing down your device.
You want to get a laptop that has good RAM. Such a device will allow you to work smoothly even when you have other applications running in the background.
Besides, a good RAM is great for multitasking. Unless you have a tight budget to settle for 4GB of RAM, we recommend a minimum of 8GB to handle multiple open applications and browser tabs at the same time.
If you can afford to, 16GB would provide a much smoother experience for more demanding tasks.
Wrapping Up on Best Laptop for Medical School
All the laptops reviewed here perform superbly to suit your studying needs. However, before you settle for what you'd consider the best laptop for a medical school student, you need to assess your requirements.
After defining your needs, you must look out for things such as the processor included, battery life, screen size, RAM, and storage capacity to establish that the device will meet those needs.
That way, you'll get a device that will serve you throughout medical school…efficiently!
Overall, we recommend the 2023 MacBook Air for med school because of its great design, strong performance, long battery life, & trustworthy Apple brand.
If you make a purchase, we may earn a commission at no extra cost to you.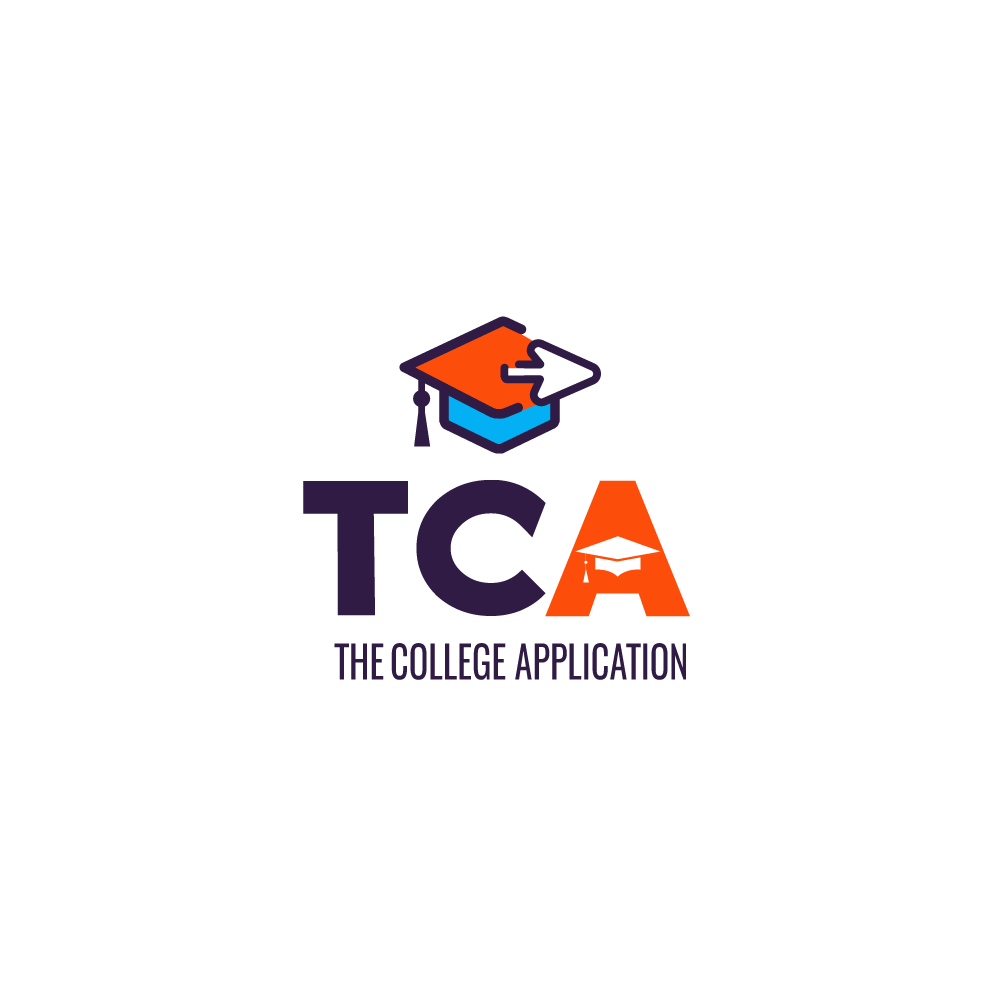 Frequently Asked Questions
Both Windows and Mac can be suitable for medical school depending on your personal preference and software requirements. However, Windows laptops often offer more variety and affordability, while MacBooks are known for their build quality and smooth operating system.
Yes, 2-in-1 laptops can be quite suitable for medical students. Their flexibility allows for both traditional laptop work and tablet functionality, which can be beneficial for reading digital textbooks, annotating notes, or studying on the go.
While medical students don't necessarily need the most powerful laptops on the market, they should opt for a device that can smoothly run multiple applications simultaneously, handle resource-heavy medical software, and store a large amount of data. So, a moderate to high-performance laptop is recommended.
Both models can be suitable depending on your needs. The MacBook Pro offers more power and is ideal for running more resource-intensive applications, while the MacBook Air is lighter and more portable, which is beneficial for students constantly on the move.
Both have excellent displays and battery life. So, consider your specific needs and budget when choosing between the two.
Yes, the MacBook is worth it for medical students who value that laptop's powerful performance, long battery life, and superior display- provided the higher cost isn't a constraint.
Yes, Surface Pros are a good option for medical school due to their versatility, portability, and powerful performance. We recommend the Microsoft Surface Laptop Go 2– a sleek, compact, and high-performing choice for medical students, offering value for money.
You need a reliable, fast, and portable computer for medical school. It should have a powerful processor (at least an Intel Core i5 or AMD equivalent), a minimum of 8GB RAM for smooth multitasking, and sufficient storage (256GB SSD at least).
A comfortable keyboard for extensive typing, a clear and bright screen for long reading sessions, and good battery life are also important. The choice between a laptop and a 2-in-1, or a Mac and Windows system, depends on personal preference and specific software requirements.
Our reviews above of the best laptop for medical school will guide you best.
Related Readings:
Best Backpacks for College Guys: Top Picks for Style and Functionality
Best Graphing Calculators for College
Best MCAT Prep Books, According to Med Students
Best MCAT Prep Courses, According to Med Students
The Ultimate Medical School Personal Statement Guide: (w/ Common Prompts & Examples)