But why a laptop? Well, we live in a digital age. So, the usage of laptops and mobile devices in school has become incorporated into the curriculum across the world. With that said, you must get yourself the best laptop for medical school.
Truth is, medical school is not a walk in the park. You need to have the right resources to make your med school journey smooth. And among the resources that you must need is a laptop.
It is important to note, however, that your purchase decision may not be easy because you'll find a myriad of laptop brands on the market. That's why I took the initiative to do in-depth research to find some of the best laptops for medical school to make the shopping experience as easy as winking for you.
Check out these comprehensive reviews to find out more.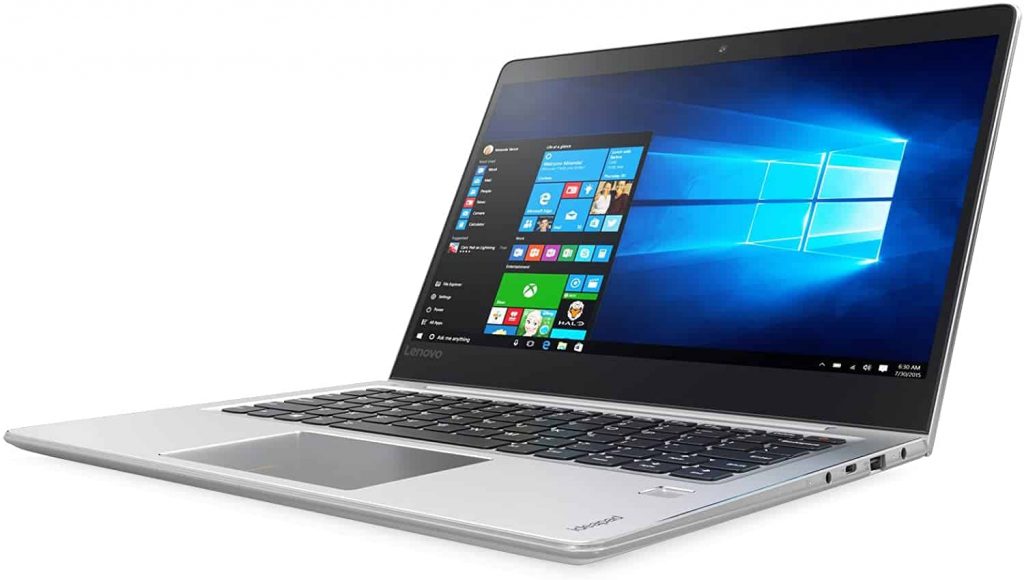 I will start this review with the Ideapad 710S laptop by Lenovo. But what exactly makes this machine stand out from most of the laptops in the market? Well, let's find out together.
For starters, this laptop has a cutting-edge design. The 710S features narrow bezels on all sides that measure 5mm, making it one of the slimmest laptops out there. Due to this design, the laptop is also among the most lightweight in the market.
It is also significantly compact considering that the screen measures 13.3 inches.
What about performance? Well, the 710S is engineered for performance and fitted with an Intel Core i7 processor that improves its multitasking capabilities. Besides, it includes a lightning-fast SSD for premium performance.
The laptop also comes with preinstalled Windows 10, which means that you can start using it after receiving it. The OS also comes with features like Cortana to improve usability. Another cool aspect is that this laptop supports multiple security layers thanks to its fingerprint reader. So, unauthorized persons cannot access important information on your laptop.
The 710S also has a high-resolution display that gives it superior clarity, color, and details. That way, you can watch your favorite movies or play your favorite PC games. This laptop also features JBL stereo speakers and Dolby Audio Premium for superior sound performance.
Pros
Compact and lightweight design
Has a powerful processor that allows seamless multitasking
Has a high-resolution display
Cons
Does not support USB type-C ports
The WLA performance is relatively weak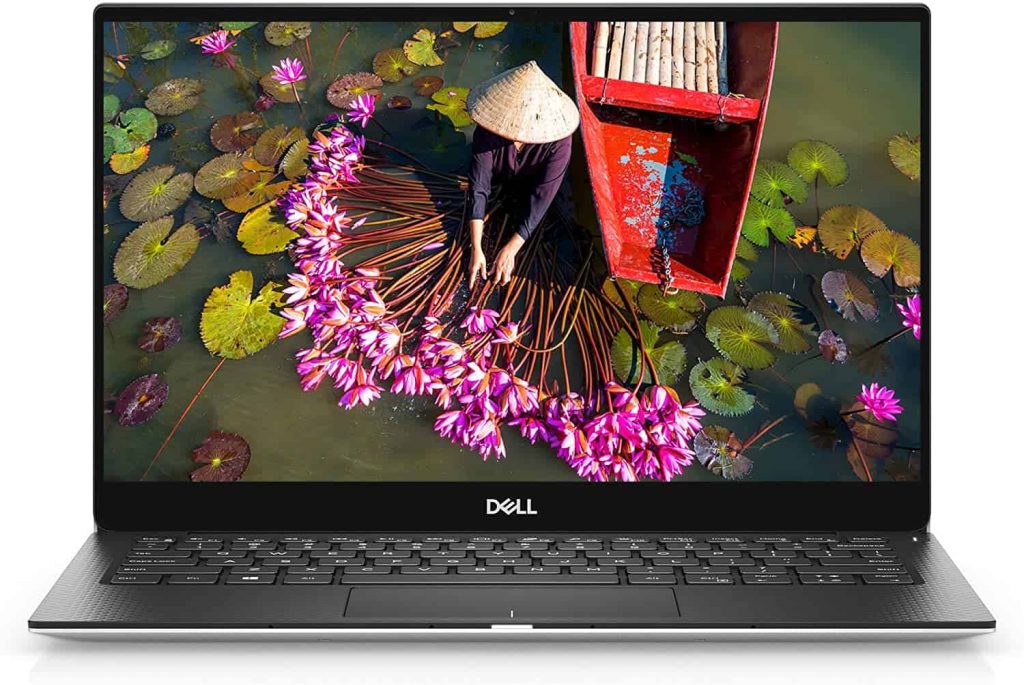 Do you need the best laptop for medical school but you're indecisive? Well, you could start your shopping by checking out the Dell XPS 13.
What does this laptop have in store for you?
The laptop has an infinity-edge display with an impressive 80.7 percent screen-to-body ratio. Besides the amazing ratio, the XPS 7390's design also features a 13.3-inch screen that displays vibrant colors. With it, even the bright scenes gain definition.
And that is not all! The laptop has a sturdy construction thanks to its durable shell that is made of aluminum. Additionally, XPS 7390 has an impressive design. It comes with an anti-reflective screen that also includes exceptional 400-nit brightness. That way, you can operate your laptop even in an outdoor environment. Even better, it includes an IPS panel that delivers a wider viewing angle.
This laptop also comes with windows 10 Home Advance preinstalled. And I particularly liked its exemplary power and performance. You see, this laptop has an Intel Core i7 10th Gen processor for superior performance.
To improve its techy performance, it also comes with a 16GB RAM that will allow you to operate multiple tasks smoothly. It also has an impressive storage space of 1TB SSD.
Pros
Has a large storage space
Includes a powerful processor
Has a sleek design
Connects to both Android and iOS smartphones
Cons
Expensive
Does not include legacy ports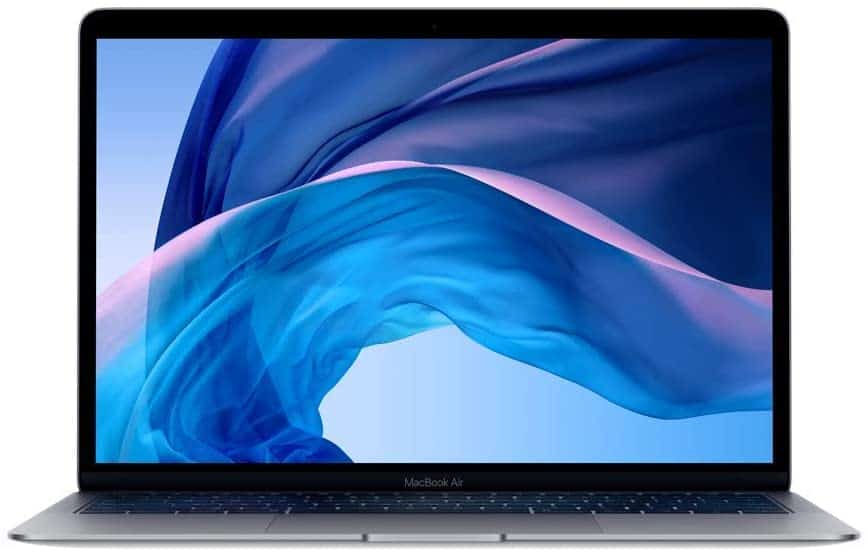 If you are one for Apple products, here's the Apple Macbook Air that could come in handy during your medical school.
The laptop comes with an impressive 13.3-inch retina display that features True Tone technology. This is a feature that delivers superb clarity even when you are watching a movie. The screen is built to deliver bright colors and wide-angle views.
To serve you even better, the laptop comes with touch ID. This ensures that your data and content remain protected from unauthorized access. It also features 256 SSD storage, which is designed to work at lightning speed while only draining a little power from your battery.
The laptop also has 8GB RAM, which is more than enough for you in medical school. The MacBook Air also includes Intel HD Graphics 6000 that has superior graphics and visuals handling.
This laptop comes with an 8th Gen Intel Core i5 processor, which gives you a smooth operation. It also includes two USB-C ports and stereo speakers that have a wider stereo sound.
Pros
It includes finger ID security
Has a backlit keyboard
Fast performance
Small-sized and portable
Cons
Falls in the higher price range
Will only work with Mac OS apps
If you enjoy a sizeable screen, then you could prefer this laptop for your study and entertainment needs. The Asus Vivobook comes with a 15.6-inch wide-view display that has rich colors. Besides having a large display, the Vivobook is also quite slim.
It includes an Asus NanoEdge bezel, which gives it an 80 percent screen-to-body ratio. That way, you can move with it around campus with ease.
If you enjoy PC gaming when you're not handling schoolwork, you will find the laptop impressive. Why's that? Well, this is because the VivoBook has Nvidia GeForce MX150 2GB graphics.
It also features a high-performance 256GB SSD and, in my experience, that's enough space to handle schoolwork. The laptop also includes 8GB DDR4 RAM. What does this mean for you? It implies that your laptop will hardly hang even when you open multiple applications.
Did I also mention that the VivoBook has a backlit keyboard to enhance visibility? The laptop comes with a fingerprint sensor to enhance security in addition to coming with multiple USB ports. The USB ports included are USB 2.0, USB 3.0, and USB 3.1 Type-C.
Pros
Has a slim and lightweight design
Includes a backlit keyboard
Has multiple USB ports
It has a dedicated graphics processor
Cons
You have to hold the base when opening the lid because of the tight hinges
The trackpad is wanting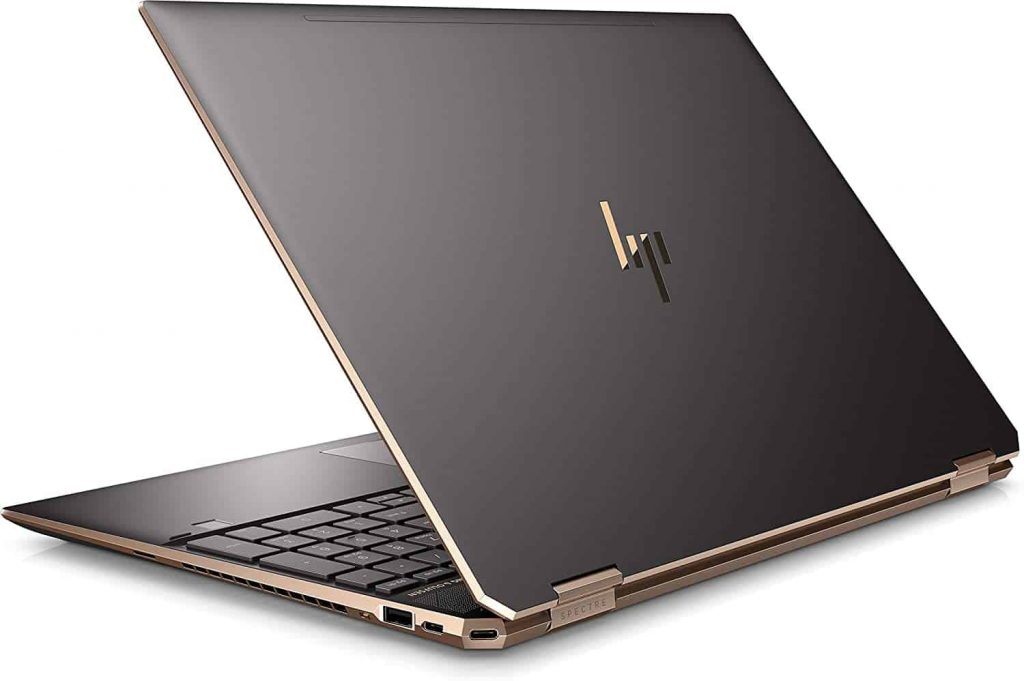 Truth is, HP hardly disappoints when it comes to laptops, and you can tell that from the HP – Spectre x360 Laptop. After reviewing it, we believe that it could fall in the category of what you want for your medical school needs.
The laptop comes with preinstalled Windows 10 Home 64 that has plenty of impressive features. It also features a large display, measuring 15.6 inches. But that is just the basic feature. The screen also has a 4K micro-edge LED.
Besides, it has a touch screen feature and an HP Active stylus to make touching easier. The laptop also has an HP sleeve.
What about its performance? Well, this laptop features an Intel Core i7 processor of the 8th generation for superior performance. Bear in mind that it also has Nvidia GeForce MX150 2GB dedicated graphics.
The laptop also features 8GB RAM. That way, you have little to worry about even when you want to open several applications. It also has an impressive storage capacity of 512GB SSD.
If you'll be having online classes, this laptop will also come in handy. How so? It comes with a wide vision FHD IR camera in addition to an integrated digital mic.
Pros
Has good speakers for excellent sound quality
Has a wide-angle camera
Has an impressive battery life
Includes multi-touch gesture support
Cons
The aluminum body makes it slippery
Costlier to acquire as compared to others in the same category
Are you headed to medical school or are you a medical student already? If you are, then you know how important a laptop is in your studies. If you want a laptop that can handle different tasks related to your studies, then this Google Pixelbook Go could be what you are looking for.
The laptop comes with Chrome OS and is best known for its lasting battery life. When it is fully charged, the battery can run for up to 12 hours.
Additionally, the laptop has a slim and lightweight design. It is about 2 pounds heavy and 13 millimeters thin. Besides the lightweight design, you can grip it easily to carry it to wherever you're going.
Intriguingly, the laptop comes with in-built antivirus software in addition to a Titan C security chip that protects your information, data, and passwords. To further beef up security, Chrome OS constantly updates itself.
The laptop is also equipped with an Intel Core 8th Generation processor. As such, you should not worry about your laptop slowing down when multitasking.
It also has a backlit keyboard, and the keys are very quiet. I also like that it has a 1080p webcam, which is hardly available on laptops. Besides, it has a touch-screen display.
Pros
It has a touch-screen display
Lightweight designs
Easy to grip for better carrying
Boots quickly
Cons
Limited storage capacity
Chrome OS limits some features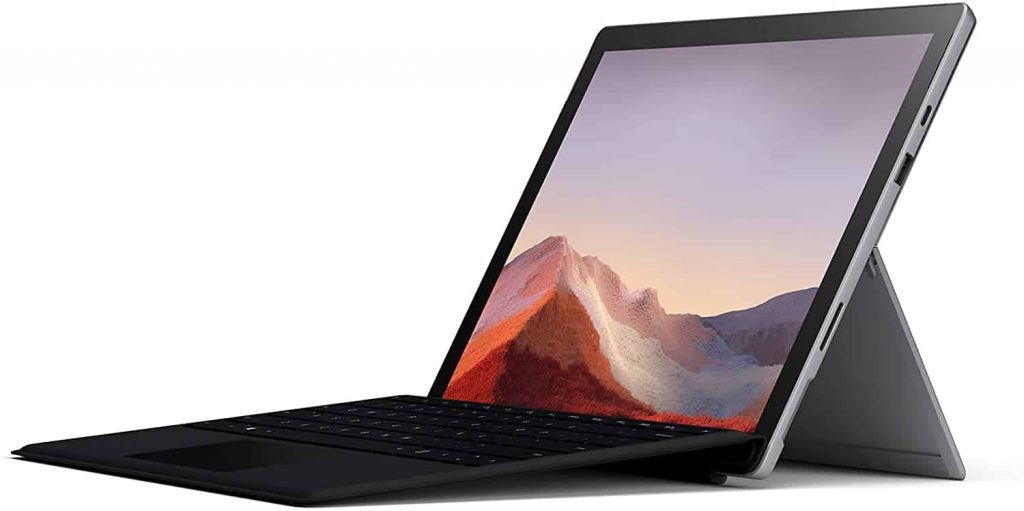 Every med school student (including you) should check out this laptop! Surface Pro 7 has a 12.3-inch touch screen. As such, it may suit you if you want a super portable device. I was very impressed by its standout design, particularly the light surface and ultra-slim features.
The laptop also takes seconds to start, allowing you to get to your tasks promptly. When fully charged, the Surface Pro 7 has a battery life of 10.5 hours, which is adequate power for you even when you forget your charger. In addition to its long battery life, the laptop also charges quite fast. It can charge up to 80 percent in just over an hour.
Microsoft Surface Pro 7 comes with Windows 10 Home. It has an Intel Core i5 processor of the 10th Generation that makes it quite responsive. It also has 8GB RAM to allow smooth operability.
Pros
Has a touch-screen display
Ultra-light display
Impressive battery life
Has USB-A and USB-C ports
Cons
Has a small display
You have to buy the keyboard separately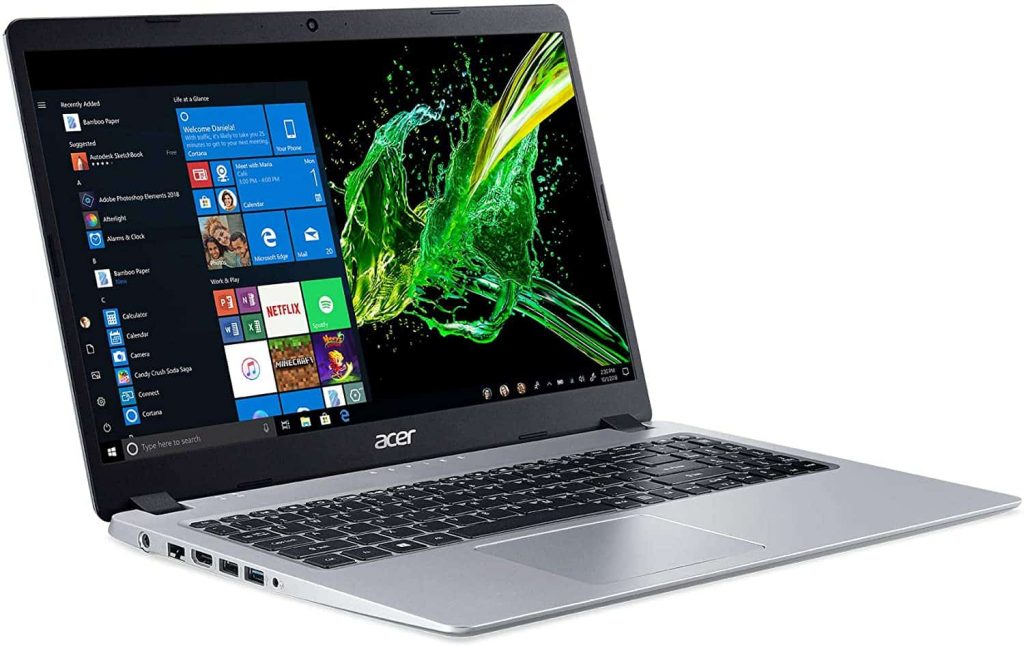 A laptop can make things easier for you in medical school, and the Acer Aspire 5 Slim Laptop has adequate features to suit your studying needs. Let us have a look.
First, this laptop features a 15.6 inches full HD widescreen LED display. This means that it comes in handy for doing your schoolwork and enjoying watching movies during your free time. The screen also has color intelligence that protects your eyes when you're using the laptop for long.
The laptop is equipped with AMD Ryzen 3 3200U Mobile processor that has Radeon Vega 3 graphics. The processor makes sure your gadget has superior performance. It also has a good battery life of up to 7.5 hours.
Apart from the slim and lightweight design, this laptop also has an aluminum cover that complements its appearance. The Acer Aspire 5 Slim Laptop also has Acer TrueHarmony that delivers superior sound.
And the best part? The laptop comes with Windows 10 in S mode. What does this mean for you? It means that you can surf using Microsoft Edge, which has advanced security features. Besides, you can easily switch from S mode to browse the web.
The laptop has a 128GB SSD, 4GB RAM, and Vega 3 graphics.
Pros
Has a thin and lightweight design
Includes Windows 10 in S mode
Has a backlit keyboard
Fairly priced
Cons
You're mostly forced to use Microsoft apps
Hardly supports games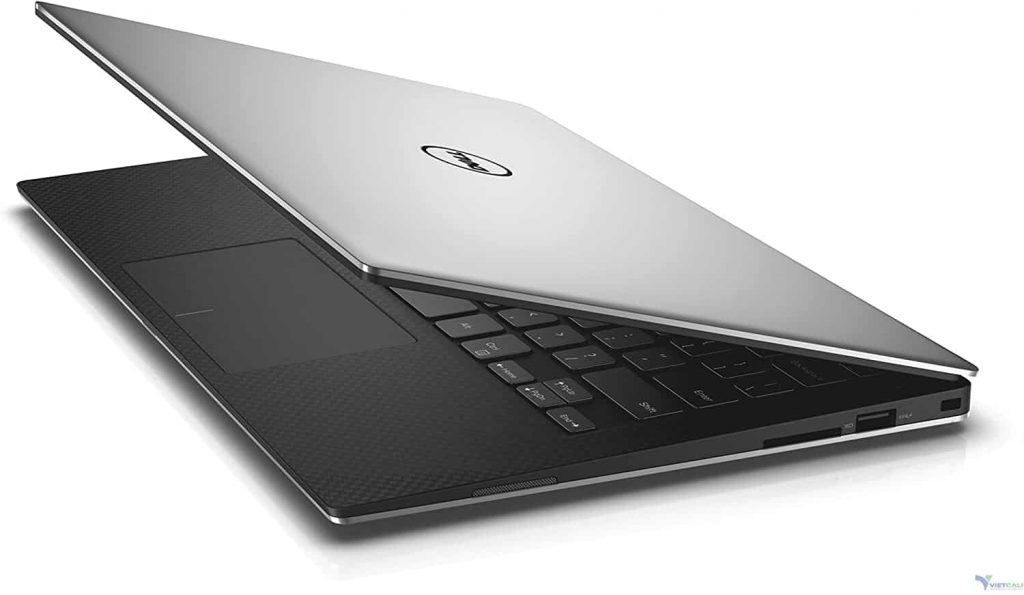 Are you looking for a new laptop to make your health curricula easier? Well, here's the XPS 13 9360 by Dell that you could check out. The laptop has Windows 10 Home, which has new features to make your device easier.
And that's just one side of the story.
This laptop features a 13.3-inch Infinity Edge touch display. So, whenever you're tired of using the keys, you just need to operate your laptop by the screen. It has a built-in Webcam for your video call needs with fellow students or tutors.
What about the performance?
For starters, the Dell XPS 13 9360 has a 128GB SSD that is adequate for your studies. The laptop also includes a 7th Generation Kaby Lake core i5 processor. Apart from the advanced processor, the laptop also comes with an 8GB RAM that delivers superior performance even when you have multiple tabs and applications running.
Pros
It has Thunderbolt 3 ports
Has a good battery life
Has a touch-screen display
Cons
You may experience problems connecting to wireless networks
The webcam is situated in an odd position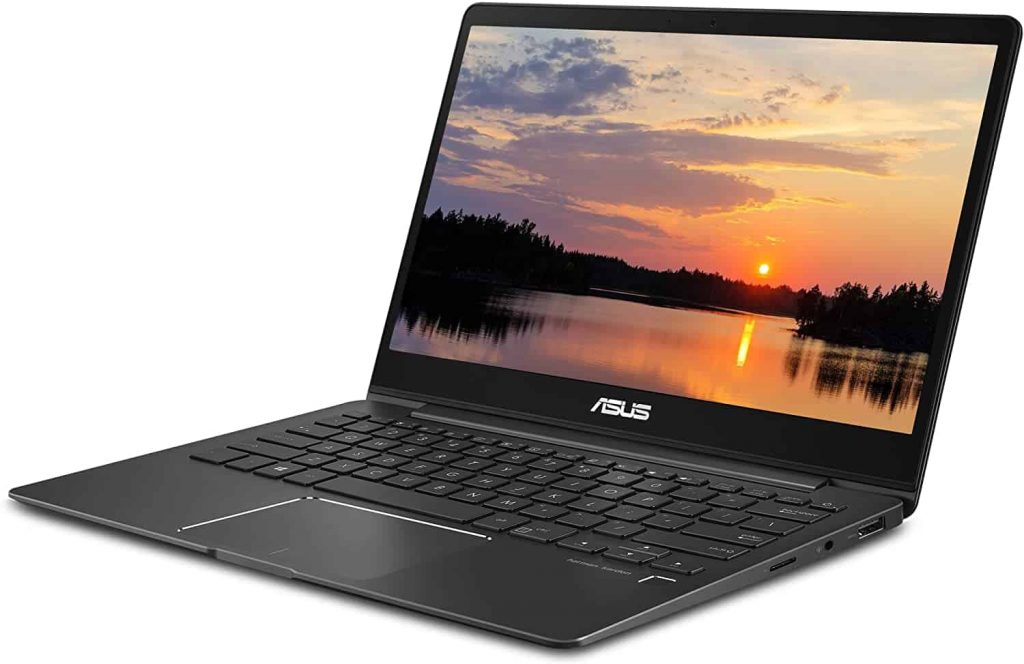 Last on our list is the ASUS ZenBook. ASUS makes sure to put in work in their products, and the company did no less on this laptop. Here's what makes me make this remark.
First, the laptop comes with Windows 10 Home pre-installed. Consequently, you'll have access to a wide range of features, including Cortana for easier operability.
To make things better for you, ASUS fits this laptop with an Intel Core i5 processor. An 8GB RAM is also included to make sure you have seamless operation whenever you use your laptop.
This gadget qualifies among the best laptops for medical school easily because it also comes with a fast 512GB SDD. With a 13.3-inch wide-view display, you can enjoy excellent clarity and color to watch and do whatever you want with your laptop.
The laptop also has a sleek and lightweight design, making it portable and easy to use. The sleekness is accented by the aluminum body. This laptop also has several connectivity options, ranging from HDMI to USB ports.
Pros
It has a sleek and lightweight design
Has superior performance
Has a sturdy construction
The keyboard is descent
Cons
The speakers are of inferior quality
Battery life is lower compared to other ASUS models
Key aspects to check before buying a laptop for medical school
With the different laptop brands and models available in the market, you must exercise caution before settling on any product. Particularly, you have to check out and compare the specific features on a laptop that influence its performance.
In any case, certain features determine the superiority of one laptop over the other. Most importantly, you want a high-quality product that can serve you throughout your medical school.
With that said, here is what you must check before buying a laptop for med school.
I. The operating system
One of the key things to look out for is the operating system of the laptop you'd like to purchase. Many laptops have either Mac or Windows operating systems. As such, you need to choose a laptop that features an operating system that you're conversant with.
That aside, some medical schools specify the kind of operating system your laptop should have. You need to keep this into consideration to get a product that befits the specifications.
II. The size
The size of the laptop you would like to purchase matters a lot. Why's that? Well, different laptops feature different sizes, which might influence the quality of the display. Since some laptops are bigger than others, you must get the size that suits you best. Note that you cannot change the size of the laptop and that's why you need to pick wisely.
Additionally, the size determines the portability of your laptop. A bigger laptop might prove more hectic to transport as compared to the sleek ones. So, if portability is what you're looking for in a device, go for a smaller laptop.
But you need to keep in mind that a smaller laptop may lack essential features available in larger models.
As a medical student, however, you'll need to move from one point to the next with your laptop. For this reason, a compact machine would be ideal for you because it will also be lightweight.
III. Battery life
While in medical school, you'll find that some days are more overwhelming than others. Some assignments will also take longer to complete than others will. Consequently, you must consider the battery life of the device you want to purchase.
To be on the safe side, get a laptop that has excellent battery life. It should keep its charge (power) for a couple of hours to let you perform different tasks before you recharge it.
IV. The processor
Over the years, computer technology keeps on changing for the better, and the processor is one of the laptop features that keeps on advancing. The more updated the processor, the better the laptop's performance.
Keep in mind that medical school is not all about taking notes. You need a machine that will deliver high performance, especially when you need to run essential software. The processor should have the capability to handle any task at hand.
I would recommend getting a device with at least an Intel Core i5 processor of the 7th or 8th generation. If you can get an Intel Core i7 processor, even better.
V. Storage capacity
The storage capacity on the laptop you want to get also matters a lot. You want a gadget that comes with adequate storage space, whether SSD or HDD. That way, you can store all the information, notes, and data throughout your medical course.
Besides schoolwork, you may need to store movies, music, or large applications. Accordingly, you must get a laptop that has enough space. I would recommend a laptop with at least 500GB of storage capacity.
VI. Memory
The memory of your laptop commonly referred to as RAM, also plays a significant role in the performance of your laptop. The RAM determines the software, applications, or programs that can run simultaneously without slowing down your device.
You want to get a laptop that has good RAM. Such a device will allow you to work smoothly even when you have other applications running in the background. A good RAM is great for multitasking. That's why I recommend at least 6GB of RAM for medical students.
Conclusion
All the laptops reviewed here perform superbly to suit your studying needs. However, before you settle for what you'd consider the best laptop for a medical school student, you need to assess your requirements.
After defining your needs, you must look out for things such as the processor included, battery life, screen size, RAM, and storage capacity to establish that the device will meet those needs. That way, you'll get a device that will serve you throughout medical school…efficiently!
Related Readings:
5 Best MCAT Prep Books, According to Med Students
5 Best MCAT Prep Courses, According to Med Students
6 Best Graphing Calculators for College in 2023/24
The Ultimate Medical School Personal Statement Guide: (w/ Common Prompts & Examples)