An Intro to the Best Books for Nursing Students
The best books for nursing students are the ones that will help you prepare for your future career. There are many books for nursing school students out there, but not all of them are good. The best ones will teach you what you need to know without overwhelming you with too much information. They should also be relevant to the current curriculum and up-to-date with recent changes in healthcare regulations.
Nursing school is tough, and it's hard to find the time to read. You're busy with classes, clinical, studying for exams, and trying to maintain a social life. It can be hard to find time to read books that will help you in your nursing career.
Here is a list of some excellent nursing books that stand out among the rest- These books cover everything from anatomy to pharmacology, and they'll be there with you every step of the way:
| | | | |
| --- | --- | --- | --- |
| Overall Best Book for Nursing Students | Saunders Comprehensive Review for the NCLEX-RN Examination | | View on Amazon |
| #1 Best Drug Book for Nursing Students | Davis's Drug Guide for Nurses | | View on Amazon |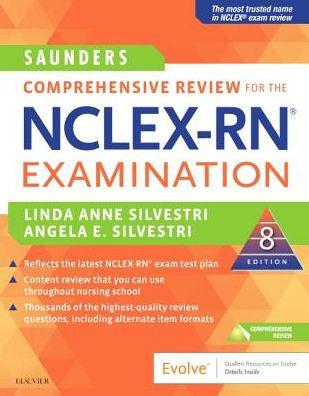 Whether you're a future nurse, or someone considering nursing as a career, this book is for you. It will prepare you to take the NCLEX-RN exam and succeed in your new profession.
This 8th edition of Saunders Comprehensive Review for the NCLEX-RN Examination has been updated to reflect recent changes in the test plan and content areas tested on the exam. The 75-question comprehensive exam covers all content areas in the book in percentages that match those found on actual tests – so it's an accurate representation of what to expect come test day!
The 5200 practice questions not only help fill any gaps left by other study materials but also provide additional chances to practice answering questions similar to those on the real thing.
Key Takeaways:
Helps you pass the NCLEX on the first try if used properly.
Gives a good representation of what to expect come test day.
Builds confidence in your skills and knowledge for when it comes time to take the test.
Reddit Reviews of Saunders Comprehensive Review for the NCLEX-RN
Saunders NCLEX prep book is great to supplement your materials for class.

– u/Guaco-Taco responding to Helpful books/tools to have for nursing school?
Saunders NCLEX is my bible !!!!!!!

– u/[deleted] responding to Helpful books/tools to have for nursing school?
As another has said, Saunders NCLEX review (all my class calls it the "teal book") is excellent. It has thousands of practice questions on specific subject areas like fundamentals and med surg. I don't know what I would have done without it this past semester. If your school doesn't provide it, then Davis Drug guide is also a must for pharmacology. My school provided an app with it included so not sure what yours may do. Good luck!

– u/snomma responding to Helpful books/tools to have for nursing school?
Saunders nclex review book was very helpful when I needed cram sessions. Has everything in a nice concise layout.

– u/lostperception responding to What books are truly necessary for nursing school?
Med. dictionary and an NCLEX review really helped me. I used Mosby and Saunders, respectively. Buy used. Some text will be essential but which ones depend on your program.

– u/semi-lucid_comment responding to What books are truly necessary for nursing school?
Quora Reviews of Saunders Comprehensive Review for the NCLEX-RN
…First thing I did was reviewing the course content of NCLEX RN. Then I prioritized the areas of my weakness, for example cardiovascular nursing and pharmacology. I took more time to review my weak areas of study and I used Saunders NCLEX RN textbook. I purchased Uworld started taking practice NCLEX RN similar test items in timed mode from the beginning itself. It helped me get to manage time while choosing right answers.

Hope it helps. Good luck.

– Ranjini Nair responding to How did you prepare for R.N. (NCLEX)?
I medical dictionary is key. Most of the books I used were when I was a student. Incredibly easy fluid and electrolytes is good and I still have a Saunders nclex review.

– Anne Fox (ICU Nurse) responding to What books are must-haves for doctors & nurses?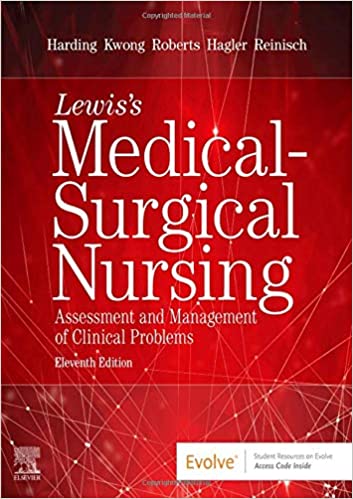 Lewis's Medical-Surgical Nursing is a comprehensive textbook that prepares nursing students to care for adult patients in all health care settings. It offers more than 60 standardized nursing care plans and over 800 full-color illustrations. The eleventh edition includes new chapters on the delivery of safe, compassionate healthcare; caring for vulnerable populations; medication safety; and evidence-based practice.
This book covers everything from how the body functions to medications, diseases, surgical procedures, lab tests, infections, and much more. This text also has a strong focus on professional values–including ethics and communication skills–and organizational structures within hospitals or other health care facilities. Lewis's Medical-Surgical Nursing is an excellent resource for any student entering the field of nursing!
Key Takeaways:
Provides a comprehensive overview of adult patient care.
Breaks down diseases appropriately, especially based on the nursing process
Its building-block approach makes even the most complex concepts simple to grasp
Reddit Reviews of Lewis MedSurg
Our school uses Lewis Med/Surg. I personally really liked the book. I think it breaks diseases etc down appropriately, especially based on the nursing process.

– u/MrsPaulsen87 responding to Most helpful medsurge books?
Medical-Surgical Nursing: Assessment and Management of Clinical Problems, 10th Edition. Lewis, Bucher, Heitkemper, Harding.

This is what we used and I thought it was well formatted and easy to follow.

– u/WeAngelfish responding to Best Med-Surg Textbooks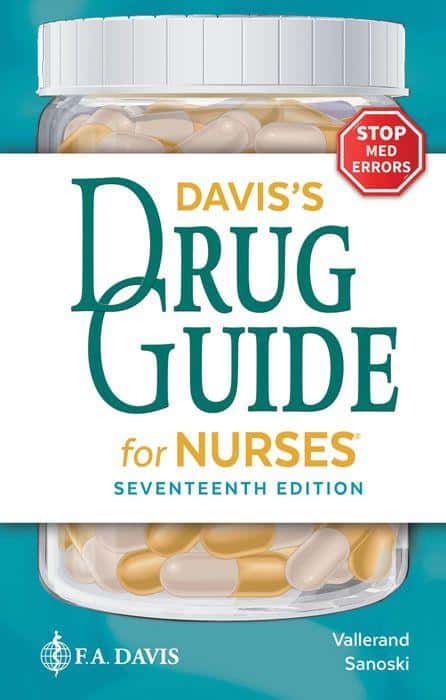 Davis's Drug Guide for Nurses is a must-have resource for nursing students and professionals. This go-to guide provides everything you need to know about drugs, from their indications and side effects to the latest information on how they work in your body. With coverage of more than 1,000 generic and nearly 2,500 brand drug products, this book includes monographs with easy-to-use features such as boxed warnings, key clinical points, dosing instructions, tips for patients/caregivers when taking medications at home or when traveling abroad.
Davis's Drug Guide for Nurses is much more than a drug reference guide; it also includes a complete introduction to pharmacology that will prepare you well for courses in nursing school. Also, it can help you learn about everything from antibiotics to anticoagulants so you feel more confident in your ability as an RN!
Key Benefits:
Saves you time and effort by having all the drug information you need in one place.
Gives you the latest updates on drugs, including side effects and how they work.
Makes you feel confident about your knowledge of drugs and their effects.
Reddit Reviews of Davis's Drug Guide for Nurses
Davis, hands down. All the information you need, organized in a way that is efficient and makes sense. Plus, all the forms I needed to fill out for clinicals followed Davis, and the online content is a life-saver. The app on the phone is pocket-friendly, and just as useful as the book. The book itself is not going to fit in your pocket, but from my experience, no book worth buying can either. You will not be disappointed! Amazon has the best deal.

– u/zackakvan (BSN Student) responding to Best drug book/app for clinical
Davis Drug Guide, has everything you need, nothing you don't.

– u/MarkJay2 (RN) responding to Any Recommendations for a good drug guide book for school?
I used Davis Drug Guide for Nurses and it's great. ATI also supplied everyone in my program a drug book (Nurses Drug Handbook) and I don't ever use it.

– u/halfdecentbanana (Graduate Nurse) responding to Any Recommendations for a good drug guide book for school?
Davis Drug Guide is what we use.

– u/mendOK responding to Recommended Drug Handbook?
I have the mosby and the davis book and personally prefer the davis book. They generally have the exact same information but sometimes the davis book is more concise, and I like the way the pages are arranged a little better – it's just easier to skim than the mosby book

– u/superpony123 (Accelerated BSN student) responding to Best Drug Guide?
I use Davis Drug Guide. I haven't used anything else so I'm not an expert on all the options, but it's worked well for me so far. It's also convenient to be able to access it on a mobile device through an app called uCentral (though this probably doesn't help you as our school purchases that subscription).

Sometimes it's lacking some information though, such as pharmacological class (though I've found that this is usually when the pharm class is more "complicated" and perhaps less helpful to nurses; ex: 1-amino-methyl cyclohexoneacetic acid [which is Neurontin's class!])

– u/la_doble_de_Consuelo (Nursing Student) responding to Advice on drug books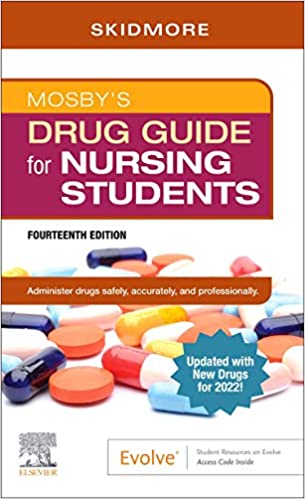 The Mosby's Drug Guide for Nursing Students is a trusted and up-to-date drug reference book. It offers a comprehensive overview of more than 1,000 drugs in use today. It includes detailed information on the latest agents used to treat cancer, HIV/AIDS, heart disease, diabetes, Parkinson's Disease, Alzheimer's Disease, and other conditions.
You'll also find details about the newest drugs available for treating mental disorders such as depression or bipolar disorder. And don't forget treatments for pain relief! Plus you get expert guidance on how to administer medications safely with clear dosages charts that are easy to understand at a glance.
Key Takeaways:
Gives you quick, accurate information about drugs.
Keeps you up to date with the latest treatments for diseases and disorders.
Helps you know all of the drug interactions that can happen with your patients.
Reddit Reviews of Mosby's Drug Guide for Nursing Students
Mosby's drug guide for nursing students is well organized and helpful for providing information about nursing interventions and assessments. My pharm teacher recommended it very highly. Also, you can get it affordably on amazon

– u/O_x_3 responding to Best Drug Guide?
I prefer Mosby's drug guide. That's what all out local hospitals stock and it's what my school required but it's more of a personal preference.

– u/thackworth (RN – Psych/Mental Health) responding to Advice on drug books
I've used Mosby's, it's perfectly adequate. Just go by personal preference. Whatever layout makes it easiest for you to absorb information.

– u/lornad (Rapid Response RN) responding to Advice on drug books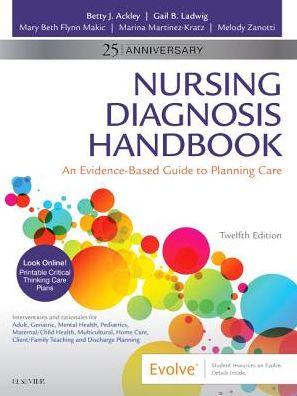 This is a comprehensive resource for nurses, students, and educators alike. This book provides evidence-based information on over 200 nursing diagnoses, which are organized into six domains of human function–nutrition, elimination, activity/participation, sleep patterns/disturbances, cognitive status, and mood disorders.
Nursing Diagnosis Handbook also includes the latest diagnostic codes from ICD-10-CM to help you accurately document patient care at all levels of care.
With this book, you'll be equipped with everything you need to provide safe and effective care.
Key Takeaways:
Provides evidence-based information on over 200 nursing diagnoses.
Helps nurses identify patients' needs and plan care.
Reddit Reviews of Nursing Diagnosis Handbook by Ackley and Ladwig
My school had us buy the Swearingen All in One and it was beyond useless. I ended up getting a copy of the Ackley & Ladwig book, and it was really useful to me. I see not everyone agrees with that, but I guess everything is YMMV. What I like about A&L is that the front half of the book is a list of conditions with possible nursing dx (i.e. you might look up "cystic fibrosis" and find dxes of ineffective airway clearance, impaired gas exchange, etc.) and then the back of the book was just nursing diagnoses in alphabetical order, with indications, outcomes, and interventions.

So if you had looked up CF in the front of the book and wanted to write a care plan about ineffective airway clearance, you'd flip to the ineffective airway clearance section in the back and just pick out however many interventions you need.

– u/gnomicaoristredux (Critical Care RN) responding to What is the Best Nursing Diagnosis Book
I use Ackley and Ladwig and love it. I have an older edition, pretty sure this is the newest

– u/dee789 responding to in need of a nursing care plan book recommendation
We are required to get Ackley's Nursing Diagnosis Handbook: An Evidence-Based Guide to Planning Care, 11th Edition in our program and it's so nice! I would definitely recommend it!

It's very easy to follow and you can even look up potential nursing diagnoses by what condition your patient has, which is really helpful. It honestly makes doing care plans not so awful lol

– u/carly793 responding to Best Nursing Diagnosis Handbook?
I have used Ackley and Gulanick nursing care plan books. I love both. Someone linked the Ackley one already.

Here's the Gulanick

– u/BenzieBox (Student RN) responding to Best Nursing Diagnosis Handbook?
My school made us purchase an E-book bundle so I didn't really have a choice on books but the most useful have been:

Nursing Diagnosis Handbook: An evidence-based guide to planning care – Ackley & Ladwig ( a careplan book)

Drug reference book – we have Mosby's – I like it

And if you take HESIs, I highly recommend the HESI comprehensive review for NCLEX-RN

– u/lopsee90 (BSN Student) responding to What books are truly necessary for nursing school?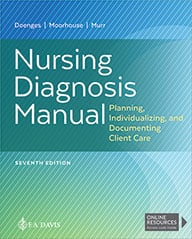 Nurses are the unheralded heroes of our health care system: they provide hands-on care and wellness education to patients, and they work behind the scenes in administration and research. The nursing profession needs nurses who can not only perform their daily tasks but also think critically about healthcare.
This book will help you be that nurse by providing a thorough introduction to clinical reasoning – how to identify client's problems, plan interventions, and document progress accurately. It explains how clients' presenting symptoms relate to diagnoses (the "why"), which treatments best suit each diagnosis (the "what"), and what documentation is needed for an optimal patient outcome (the "how"). With this knowledge, you'll be able to make informed decisions about your patients' care every day.
Key Takeaways:
Makes for an easy read, with a conversational tone that makes it enjoyable to read.
Makes you more confident in your skills as a future nurse.
Gives you strong knowledge to make decisions about your patient's care.
The stories in this book will inspire you and show you that even though it's hard, becoming a nurse is worth the challenges.
This book shares personal experiences from nurses who have weathered many storms to become successful in their profession, and through them, you'll see how your own story can be just as rewarding. Prepare to laugh out loud, cry with these women, feel inspired by their triumphs-and get ready to take on anything!
Key Takeaways:
You will learn how to be a nurse from the pros.
Gives you an inside look at what it's like to become a nurse.
You will find your inner strength and courage in these nurse stories.
You'll find out that you can do anything if you put your mind to it!
Reddit Review
This is a good one about nursing in general and dealing with the hard stuff.

–u/prettymuchquiche (BSN, RN | bedside escapee)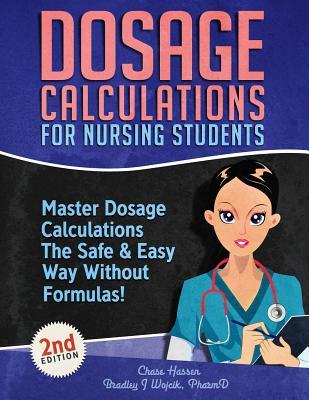 It's never too early to start learning about dosages, and the best way to do that is with this book.
This book will teach you how to calculate dosages without using formulas or doing complicated math! The dosages are also listed for you so that you can look up the dosage of any drug quickly.
What you will find in this book:
-The Top 100 Potentially Lethal Dosages Of Drugs
-700+ Dosage Tips (includes dosages for infants, children, teens, adults, and seniors)
Key Takeaways:
Helps you know which drugs are used for what purpose.
Saves time and avoids the stress of calculating dosages.
Should help you get fully prepared for clinical rotations.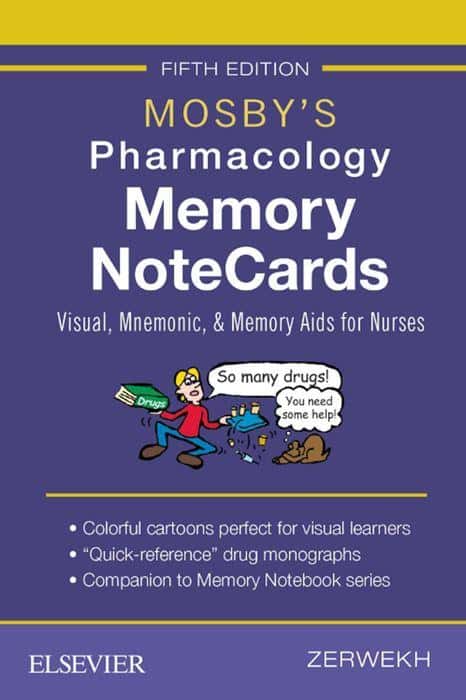 Written by experts in pharmacology education and usage, this book will not only teach you how to use drugs safely but also serve as your reference guide.
This handy pocket-sized guide features over 300 cards with key facts about medications including indications/uses; drug names; doses; side effects; interactions with other drugs (including foods); precautions/warnings; nursing considerations such as assessing benefits vs risks of medication therapy management decisions.
Best of all it even has space for your own notes. These cards are perfect for students because they can be easily carried around with you and provide a quick reference guide when needed.
Key Takeaways:
Perfect to carry around
Very visual with pictures and cartoons to aid in memorization
This is a comprehensive textbook that provides the knowledge base needed to be an effective nurse.
Written by experts in nursing, it covers all aspects of practicing nursing, including pathophysiology, pharmacology, evidence-based practice, leadership, and management. It also includes up-to-date information on changes in health care delivery systems including managed care organizations. This book will provide you with the necessary foundation to prepare you for a nursing career.
Key Takeaway:
Builds your knowledge base to be an effective nurse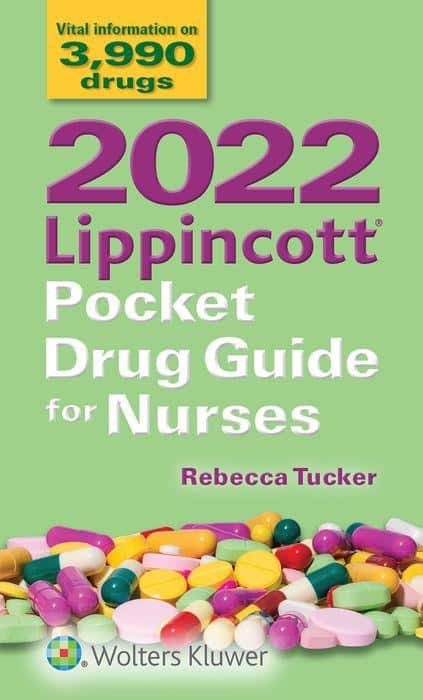 The 2022 Lippincott Pocket Drug Guide for Nurses offers both quick access to essential drug information and more detailed coverage of drugs used in specific settings or populations.
You'll find it handy when you're on your feet at the bedside, juggling multiple tasks. This guide will be an invaluable resource whether you're providing direct patient care or just want to keep abreast of new developments that impact practice in your specialty area.
The book includes practical tips on dosage calculation, preparations available, administration routes, monitoring guidelines, and adverse effects.
As a nursing student preparing to enter one of the most rewarding and challenging professions, you should read this book. It is a comprehensive guide to nursing drugs and will be an essential reference for you- as a student nurse, and as a future nurse and practitioner.
Key Takeaways:
It will save you time by knowing what drug to administer in different scenarios.
It will increase your knowledge of drugs and their effects on patients.
It will make you a better nurse for your patient's health and well-being.
This book is a comprehensive review of content that includes over 4,500 practice questions with detailed rationales and test-taking tips. It also features an online component to help students prepare for the computerized adaptive testing environment of the NCLEX-RN.
The book has been thoroughly updated to include all changes in NCLEX content and reflects feedback from nursing educators across the country. This edition includes new clinical simulations which feature realistic scenarios involving real patients so readers can get hands-on experience while they study.
The book is a good reference for students preparing for the NCLEX-RN exam. It is difficult for nursing students to find comprehensive question books, but this one fills that gap.
You can use Lippincott Q&A Review for NCLEX-RN as a study tool to review important content fast. It is not helpful if you need information on the theory behind nursing care, but it is a good resource if you want to take practice tests and learn test-taking strategies.
Key Takeaways:
Helps you prepare for computerized adaptive testing.
Provides an excellent review of content.
Builds confidence in taking the NCLEX exam.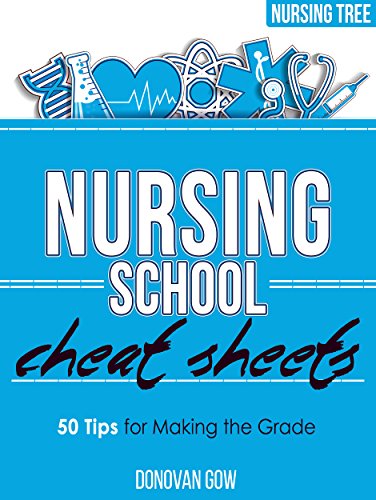 This is a handbook that helps nursing students prepare and excel in their classes. It contains fifty tips and tricks to help you make the grade, including:
Tricks for taking notes during lectures, so you can review those notes later on
Tips for what to do when you have a difficult professor or TA who doesn't teach very well
A list of books every nurse should read as preparation for their future career as a nurse
Key Takeaways:
Gets you all the tips you need to make the grade in nursing school.
Builds your confidence and chances of success with these tricks.
In Conclusion- The Best Books for Nursing Students
Nursing school is challenging. It's hard to get the grades you want, but it doesn't have to be that way. Therefore, it's important to prepare yourself with the right resources. This list of best books contains excellent references for any nursing students who want to be successful. In a nutshell, these books will:
Help you succeed in nursing school and graduate with good grades
Reduce the anxiety and stress of nursing school
Provide a great reference source for you as a student nurse and as a future practitioner
Make it easy for you to get all the tricks that will get you through nursing school
Frequently Asked Questions (FAQs)
I. What is the best way to prepare for nursing school?
The best way to prepare for nursing school is by studying and getting a sound education.
Nursing school is demanding, and the only way to do well in it is with good planning and practice. Read your textbooks before class; it allows you to come into the lecture prepared for what's going to be covered in that particular class period.
Talk about your lectures with friends outside of class; this allows you to think critically about what was said and understand difficult concepts better than by reading textbooks alone. Get help when needed; even if you're confident that something may be easy, don't hesitate to get a tutor.
II. How many hours a day should a nursing student study?
There is no one definitive answer to this question. Every nursing student is different, and each person has their own strengths and weaknesses. However, a good rule of thumb is to study for at least three hours a day.
This will allow you enough time to review the material that was covered in class, as well as to do some extra studying on your own. It's also important to take breaks during your study sessions, so you don't get overwhelmed or frustrated.
And lastly, don't forget to relax and have fun occasionally; you need to balance your schoolwork with downtime so you don't get burnt out.
III. What is the hardest class in nursing school?
The hardest class in nursing school will vary for each student. Some students might struggle with anatomy and physiology, while others might have trouble mastering pharmacology. What varies even among different courses is the relative emphasis on science/theory versus hands-on skills.
Moreover, content can be dense or technical to grasp for inexperienced people who are new to the concepts, without helpful contextual frameworks to help them understand it all at once.
Depending on the program country of origin, or which individual instructors teaching a particular course or type of course (humanities vs hard sciences), some subjects may be more challenging than others due to cultural differences across schools within each country's regions, academic perspectives, and opinions about clinical education methodologies.
Therefore the specific answer is different and really subjective.
IV. I've heard that anatomy & physiology is the hardest class in nursing school. Is it?
This varies depending on which university you attend. Some universities place more emphasis on theory than practical skills, whereas others have a more even balance. Additionally, different schools have different teaching styles. Some professors are more interactive and hands-on while others are more traditional in their teaching methods.
V. What should a nursing student do if they have difficulty in a class?
If you're having difficulty in a class, the best thing to do is to speak to your instructor or course coordinator. You don't need to wait until you're about to flunk the class; there are many options available that your instructor may not have told you about.
You can work out an arrangement with them to give you extra time on tests, do make-up exams, etc. If you really want to do well in the class, this is your best option. If you don't speak to them until it's too late, all you'll get is a failing grade at the end of the semester.
VI. What are some common types of assignments in nursing school?
Different universities will assign different activities depending on what they want students to take away from that course. Assignments can include:
Critical analysis of research articles or books.
Writing reports or papers on a certain topic and defending your ideas and opinions to the class.
Interactive coursework such as labs, tutorials, workshops, etc., may be done in small groups or individually.
VII. How long does it take for a nursing student to be qualified in the US?
It usually takes four years to be qualified as a Registered Nurse (RN) in the US – two of those years are pre-nursing general education coursework and two years of nursing school.
VIII. How do I stay motivated throughout nursing school?
Some students find it helpful to make a list of their goals and post it in a visible place. This can help remind you why you're working so hard. Additionally, talking to other nursing students and sharing your experiences with them can help bolster your motivation.
Finally, don't forget to reward yourself for completing small tasks; this can help provide the motivation you need to get through that research paper, for example. If you keep looking forward and don't dwell too much on the past, you'll find it easier to stay motivated throughout your studies.
IX. How do you refresh nursing knowledge?
There are a number of ways for nurses to refresh their knowledge. For example, many hospitals offer continuing education programs where nurses can come during off-hours and get credits for updating skills.
And though it's not required, the American Association of Colleges of Nursing suggests that RNs complete at least 15 credit hours of nursing-related courses per year from an accredited institution in order to maintain their accreditation.
Also Check:
The Absolute Best NCLEX Prep Books and Courses
How to Write the Nursing School Personal Statement: Steps, Tips, And Samples