Test of Essential Academic Skills, abbreviated as TEAS, is a readiness exam that tests how good a student might be for nursing school.
There are many best TEAS prep courses online, each touting to be the best of the bests.
Unfortunately, the sheer number of these prep courses on the market makes it hard to make a choice.
Luckily, this article not only singles out the top names but dissects them to reveal all their pros and cons.
This way, it will be easier for you to make a fully informed decision.
Now, let's dive right in and see which TEAS nursing prep test courses are worth their salt.
Best TEAS Prep Courses Today

Pricing: starts at $39/month
First on our list is Nursing.com's TEAS prep course. This college prep company suits learners who want to sit, not just for the TEAS test, but other nursing exams too.
To choose the TEAS option, you will need to select the Pre-nursing category as your choice on the Nursing.com site.
Nursing.com has a comprehensive library of study materials. The tutorial videos break down complex topics into simple, easy-to-understand concepts.
What we like about this course
You always start with a free trial
You can take other nursing exams
Some of their subscriptions run for over a year
Has comprehensive study materials
What we don't like about this course
Nursing.com is a little pricey if you subscribe longer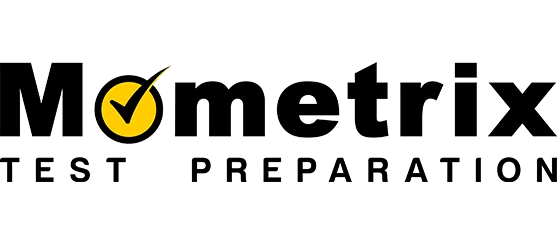 Pricing: starts at $69.99
Prospective nursing students on a budget flock to Mometrix University for affordable college prep classes. This company has an extensive TEAS program that comprises 97 lessons, 150+ videos, and flashcards.
Unlike others on this list, Mometrix lets you access their course for up to a week after which you can unsubscribe and request a refund if you didn't like the course material.
With other companies, you typically have less than a day to demand a refund.
Mometrix is worth giving a try if you are short on money and have a better understanding of high school material.
Their bank of free practice questions can help you know areas that need brushing up. However, if you need intense course material, with instructor support, you should try other advanced alternatives in this review.
What we like about this course
Lectures are divided into smaller, easily digestible sections
Memometrix has free learning resources
Practice tests mimic TEAS in every way
What we don't like about this course
The course material is not as extensive

Pricing: Starts at $59/month
Study.com is another worthy pre-nursing school prep course company with an intensive syllabus. They offer 200+ video lessons that cover all parts of the TEAS exam. The lessons are bite-sized and fun to make learning feel less burdensome.
The platform's course has over 1000+ practice questions, most of which show up in the TEAS exam. These questions have been cross-checked by expert tutors for comprehensiveness as well as quality.
With Study.com, you can learn on the go. The platform's content is accessible via the website or through a smartphone app. They have additional flashcards, and exam study guides to maximally improve your chances of success.
In case you have questions or concerns, Study.com promises 24/7 availability support.
Before you enroll for Study.com's course, they require you to sit for a TEAS practice test comprising 15 questions. Your performance will let them know what areas you need the biggest help with.
What we like about this course
Higher score guarantee
Bit-sized lesson for a quick read-through
Content is accessible by phone and PC
Has tracking tools for monitoring progress
They have a free-trial period
What we don't like about this course
They offer a monthly subscription service, which can get costly long term

Pricing: Starts at $199
If you want a credible TEAS prep company, that is college backed, you should consider the Ed2go TEAS prep course. Working in partnership with the Community College of Rhode Island, you can rest assured to be dealing with a vetted exam provider.
Besides the fact that their lessons are instructor-led, they also appear in bundles. This means you don't have to sit for subjects you are not interested in.
Test Prep 1 series covers Language usage, reading, and English. Test Prep 2, on the other hand, covers Math and Science.
On top of class materials, Ed2go provides its students with multiple practice questions, TEAS-like tests, and strategic guidance.
However, if you opt for the bundled series, understand that there are no partial refunds. But as you already know, the company is backed by an accredited institution and therefore credible.
Plus, they have 50+ other test prep courses you can enroll in.
What we like about this course
Bundled-up packages for those who don't want to take all four TEAS subjects.
A well-detailed, 48 hours of coursework
Offers study guides and strategies for taking TEAS
Backed by an accredited community college
Ed2go is also home to 50+ other test prep courses
What we don't like about this course
No pre-registration test to assess a student's strengths and weaknesses

Pricing: starts at $49
The truth is, spending upwards of $100 on a prep course can feel like a steep climb especially if you are footing the cost from your pocket.
Thankfully, the Boost TEAS prep course comes at an insanely pocket-friendly cost; you just need to make a one-time payment of $49.
Wondering what you would get for less than fifty bucks?
Well, Boost's TEAS course is complete with all four subjects, crafted by expert tutors. What's more, the course is updated to the recent version.
The course comes with in-depth study guides, and 8 full-length practice exams, curated to mimic TEAS. There's an explanation and rationale for all the 500+ covered questions. Course content is accessible on any device and remains available for 6 months.
Boost fully stands behind its products and promises a 100% guarantee that you will emerge successful. If you fail, they will refund your money in full.
What we like about this course
Extremely affordable TEAS course
No monthly payments
Adequate course material and practice tests and questions
Can issue refunds for dissatisfied students
Updated to reflect current TEAS quality
What we don't like about this course
No free trial that lets you test-ride their course material

Pricing: Starts at $27.95
If you are fresh from high school, and you performed exceptionally, there would possibly be no need to go through course material.
Maybe plenty of content is still fresh in your mind and all you need are a few practice drills, and you are ready to tackle the TEAS exam.
If this feels like you, then you need to check out ExamEdge's course.
Unlike other choices that have video lessons, flashcards, and eBooks, this platform sells to you the latest version of TEAS practice exams. Each question has a detailed explanation for easier comprehension.
There are no recurring costs once you purchase ExamEdge's exams. You will have unlimited access to the questions.
The content is accessible on any device, and you can choose to tackle them in either timed or untimed mode.
While this company doesn't offer a money-back guarantee, it is BBB accredited and thus a credible exam provider worth checking out.
What we like about this course
An affordable platform for practice drills
The company is BBB accredited
A one-time investment with unlimited access to content
Has amazing discounts on all its offers
What we don't like about this course
They don't have a money-back guarantee
Does not offer course material and so not a good fit for those who need more studying
Pricing: Starts at $80
If you have a very short time to prepare for the TEAS exam, we suggest you try out ATI TEAS.
This refresher course touches on the major concepts of the TEAS exam. Course material aside, they also supply tips and cheat sheets on how to pass the TEAS exam.
ATI TEAS is the closest you'll ever get to the true TEAS. To sweeten the deal, it is updated and offers detailed reports to help you track your performance.
Every answer on its practice exam features an explanation to help students understand better.
While ATI stands out, you may need to find supplementary reading material from other prep courses, like Study.com.
What we like about this course
Briefly structured so you can run through it in a short amount of time.
An affordable college prep course
Shares tips on how to pass the TEAS exam
Detailed performance reports
Updated to feel like the actual TEAS exam
What we don't like about this course
It's more of a refresher course and therefore not as comprehensive as other choices, like Study.com

Pricing: starts at $14.99/month
Pocket Prep TEAS is another comprehensive TEAS course.
With over 2000 practice questions, you will be adequately prepared to sit for an exam. You get a detailed report of your performance, so you can tell which areas need more of your attention.
Pocket Prep has one of the best guarantees. If you fail to pass the exam, they will give you extra 3 months for free to allow you to study for the test again.
This course fits those who love learning from their phones. The company has apps for tablets, iPhones, and android smartphones.
What we like about this course
Over 2000 practice tests
Has a smartphone app so you can access lessons right from your phone
Comprehensive lessons to fully prepare one for the TEAS exam
If you fail the test, you get 3 months of free access to material
Discounts are issued on some memberships
What we don't like about this course
Also Related: How to Write the Nursing School Personal Statement: Steps, Tips, And Samples
The Structure of the ATI TEAS Exam
The ATI TEAS exam covers four core areas:
Mathematics
Science
Reading
English
The 7th edition of the ATI TEAS has a total of 150 questions. The questions are in multiple-choice format, and you are given 3 hours 29 minutes (209 minutes) to complete the exam.
The table below shows the number of questions for each subject and the exam time allotted.
| Section | No. of Quizzes | Time (Minutes) |
| --- | --- | --- |
| Mathematics | 39 | 64 |
| Science | 34 | 54 |
| Reading | 44 | 63 |
| English | 33 | 28 |
| Total | 150 | 209 |
Reading Section:
The section aims to evaluate how good you are at reading and comprehension. It involves reading passages and answering questions related to them.
Basically what you will be doing is pointing out core concepts, supporting details, themes, reading tables, interpreting tabular information, revealing the author's intent, telling apart facts from opinions, defining vocabularies, and making inferences and conclusions, amongst others.
Mathematics Section:
The math section looks to find how good your working knowledge is around basic concepts such as algebra, measurement, numbers, operations as well as data interpretation.
You will be tested on how you work with figures or convert between forms such as decimals, fractions, roman numbers, weights and volumes, etc.
Science Section:
This section judges your knowledge of earth, physical, and life sciences. Also, it tests your scientific reasoning and understanding of the human body.
In short, questions will mostly demand an explanation, description, or definition of various structures and their functions.
Some topics to expect include the circulatory system, molarity, periodic table, nervous system, respiratory, etc.
Given the detailed nature of scientific structures, answers may be long because your rationale is needed.
English Language Section:
In the English language section, you'll be tested on spelling, sentence structure, contextual words, grammar, and punctuation.
Expect questions that touch on basic concepts such as passive and active voice, tenses, subject-verb agreement, capitalization, nouns, pronouns, etc. It's the basic stuff, really.
Factors to consider when choosing the best TEAS Prep Course
Before you spend your hard-earned cash on a TEAS test prep program, here are a few factors you need to consider:
Specialization
The likes of Magoosh and Kaplan are a few of the commonly known college prep companies with an umbrella of college preparatory exams.
While variety has made them as big as they are today, they still lack specialization.
Nursing students looking to ace their tests might find programs like Nursing.com to be extremely outstanding.
This is because, besides pre-college tests, they have nursing exams that you can sit for, which adds more value to your career.
Costs
Some college prep courses cost an arm and a leg, especially where students need one-on-one assistance. So, check pricing before committing to a course.
Experience
The beauty of choosing a company that has been around for a long time is that you can rest assured they know what they are doing.
Such test prep companies go to great lengths to protect their reputation, and that means crafting valuable lessons.
Guarantee
College preparatory courses cost a lot. As such, pick a company that promises success.
And in case you don't pass the exam, they need to either give you some extra time to access their course material for free or refund your money.
It's not easy to get a refund, so we advise you to go with prep companies that will lengthen your access to their course material.
Location
Do you prefer to take your classes online or offline? If you want the traditional, classroom feel, we suggest you pick TEAS prep providers that are near to you.
Otherwise, many companies offer effective instruction online with easy access to tutors for individualized help.
Course material access duration
Are you aware some courses have less than 6 months' access to their course material? Others let you revisit the coursework for up to a year or more.
If you feel like you might sit for your college prep exam more than once, then make sure the prep course you select offers a longer access duration.
Structure and accuracy of the course material
If you are not careful, you are likely to buy a prep course that is cheesy and wildly different from the real TEAS exam.
Some are not structured in an easily digestible format. You want bite-sized material, including videos, that you can get through in under 10 minutes.
Plus, the course needs to be comprehensive enough to cover all TEAS critical areas. This ensures you won't need to spend more money purchasing other courses in search of in-depth study materials.
Number of practice tests
Besides having in-depth course material, you need to pick a TEAS test prep provider that offers multiple practice tests.
This enables you to fully prepare yourself for the exam. The tests need to be TEAS test-like in every way.
5 Tips on How to Best prepare for the TEAS Test
Every student, you included, who enrolls for the TEAS exam has one clear goal- to ace it!
Here are a few tips to make that dream come true:
Tip 1: Take a baseline test
The TEAS exam tests high school knowledge. You possibly remember a lot of it.
But there is only one sure-fire way of learning which areas you are strong at and those you are weak at- and that's by taking a baseline TEAS test.
By sitting for the test, you won't be shooting in the dark like others. Instead, you can now create an effective study routine that prioritizes your weakest subjects.
A handy reminder; don't simply go for any test. Rather, pick those that accurately mimic the actual TEAS exam in every (if not most) aspect.
Tip 2: Drill on your weak areas
Having sat for the baseline test, you know the areas that are problematic. Use the study resources to straighten those weaknesses.
Tip 3: Take another test
Having revised thoroughly, you might want to take the test again to see if your performance has improved or not.
From here, it's all rinse and repeat until you feel capable enough to sit for the real TEAS exam.
Tip 4: Stick to a schedule
Staying organized is one of the best ways to score big on the TEAS exam. You need to come up with a schedule that addresses your weak areas through spaced repetition.
For instance, if Science is your weakest subject, have it multiple times on your schedule, like on Mondays, Wednesdays, Saturdays, etc.
Tip 5: Use multiple study aids
Studying, like many other earthly activities, tends to get boring when done multiple times. Which is why gamification is now a hot trend.
According to Investopedia, gamification is the art of incorporating game-like incentives into every day, non-game activities.
Sadly, not even the best TEAS prep courses are tapping into this trend.
But, in a way, some provide multiple study aids from eBooks, and videos to hardcover books to make studying engaging.
To Wrap Up on Best TEAS Prep Courses Today
Now that we've reviewed some of the best TEAS prep courses worth spending your hard-earned bucks on, here's something else you should know.
While your GPA & the TEAS score are important, they might not be enough to earn you admission to your favorite nursing program.
Some institutions are interested in activities you did outside classroom work. So, when the chance presents itself, take part in extracurricular activities.
There are many places you can volunteer in your local area. Consider volunteering in a community health center, an assisted living facility, or even in health-related events like blood donation or vaccination drives.
Your volunteer experience should demonstrate your commitment to serving others, which is the essence of nursing.
All the very best!
Frequently Asked Questions
You can sit for the TEAS test as many times as you want. There is also an option to sit for a specific unit that needs improvement.
But before you resit, find out how your school views TEAS resits and how long a student needs to wait before taking the test again.
Since the TEAS test covers high school material, it is possible to prepare for them in about three weeks. But you would have to prepare thoroughly by studying intensely, with most focus on your weakest areas.
You should do an assessment/baseline test first to analyze your preparedness. Then use these results to determine how much time you need to prepare.
At the least, TEST prep experts advise a minimum study time of 6 weeks.
If your target nursing program requires it, then, yes, you must take it.
Competitive nursing schools use TEAS not just as an elimination method, but as a way to judge how well-equipped you are for nursing education.
Reach out to your school to learn if a TEAS score is mandatory. Some programs instead ask for the Health Education Systems, Inc Admissions Assessment (HESI A2).
There is no cut-and-dried duration on how long one should study before sitting for the TEAS test. Some can do it in under 4 weeks, while others need months.
Your readiness, schedule, and study techniques will decide how long you'll study before sitting for the exam. In short, take the TEAS exams when you feel ready enough.
Generally, anyone who garners a composite score between 60% and 79% is considered to have passed. Typically, competitive TEAS scores are in the upper 70s, 80s, and above.
But you must confirm with your target nursing school if there's a minimum threshold score- as it varies with the school. Some programs will also need a minimum score for at least one or more of the four sections.
Normally, you need to ensure you don't fail the TEAS exam more than 3 times. However, Your college admission advisors are better placed to advise you on how many times you are allowed to retake the TEAS exam
One too many retakes might signal to college admission officers that you are not a suitable candidate. As such, while studying, try your best to ace the TEAS prep exam on the first take.
ATI does not allow the use of a personal calculator. However, a calculator is built into the exam software for the Mathematics section- a simple four-function calculator to perform addition, subtraction, multiplication, and division.
If you find yourself in dire need of a calculator, then you may have taken the wrong problem-solving approach.
Most students consider math and reading to be the hardest parts of the TEAS exam. This is because many different topics are tested, leaving many test takers yearning for more time.
However, if you are well prepared, the TEAS exam is not hard to pass.
Related:
Best Accelerated Nursing Programs by State
13 Best Books for Nursing Students to Read- Reviewed
How to Write the Nursing School Personal Statement: Steps, Tips, And Samples