You should consider using one of the best NCLEX Prep Courses -reviewed below- to prepare for your NCLEX exams. These courses can help you learn more about the test and what is required to pass. They will also provide you with practice questions and quizzes that will help you become more familiar with the test format.

As a long-established test prep provider, Kaplan offers comprehensive prep options.
Kaplan offers both self-paced and live courses. The self-paced one costs $425, and you'll have 6 months of access to all the resources you need. If you prefer a more interactive experience, the Live Online course is $525 and includes 18 hours of live instruction in an online classroom, along with the same 6-month access to online resources.
Kaplan is fully prepared for the Next Generation NCLEX (NGN), which is designed to assess your clinical judgment as a nursing candidate. Their popular NCLEX Decision Tree method is now aligned with the NCSBN's Clinical Judgement Model, so you're in good hands.
Feeling pretty confident and just want to polish your skills? You can get access to Kaplan's Qbank starting at $159. This Qbank offers 2,100+ NCLEX-realistic questions, each with a full rationale to help you understand the concepts.
With Kaplan's course, you'll get 3 full-length computer adaptive tests (CATs) and personalized feedback on your performance. This way, you can identify your strengths and weaknesses and work on them effectively.
Additionally, you'll have access to a content video library that covers 300+ topics, includes study plans, and provides 4,000+ practice questions. You'll also receive a 700+ page Kaplan NCLEX prep ebook to round out your study materials.
Kaplan is so confident in their prep course that they offer a 100% tuition refund or a 3-month free repeat if you don't pass the NCLEX on your first attempt. A nice safety net to have!
If you're concerned about the cost, Kaplan offers flexible financing with Affirm, making it easier to invest in your future.
Pros:
Boosts confidence and critical thinking through engaging resources and interactive learning
Dissects NCLEX-style questions effectively with knowledgeable instructors and study strategies
Enhances test-taking stamina and decision-making using the Decision Tree method
Cons:
Some students have expressed frustration with their customer support, claiming that it is slow and occasionally non-responsive

Nurse Plus offers a variety of online study materials to assist you get the best NCLEX exam results possible. One of the best NCLEX prep products on the market is their mobile app, the NCLEX Test Genie.
Features include:
Over 2,700 questions, with more than 350 SATA questions, and unlimited simulated NCLEX exams
A pass guarantee
Flashcards
NCLEX cheat sheets.
Nurse Plus has 3 access options:
Monthly subscription- $49/month
60-day Access- $99
I-year Access- $139
With the monthly subscription option, you get utmost flexibility to study under less pressure. Plus you can cancel anytime.
But when you need to commit and immerse yourself fully into preparing for the NCLEX, we advise you consider the 1-year Access.
Pros:
Nurse Plus Academy's plans are super affordable & flexible to meet your needs.
Their NCLEX simulator is quite realistic, we must say. Question difficulty adjusts to your performance & shuts off just like the real thing!
Always great to see a pass guarantee. It means they stand behind their product's reliability.
We love the "Marathon" problems after every topic. they help reinforce everything you've learned.
Cons:
If you're a visual learner who likes video lessons, you will not get that here.

Price: From $59
Nursing.com boasts an impressive NCLEX pass rate of 99.25%.
One standout feature we love is the SIMCLEX, a simulator that mimics the actual algos on the NCLEX exam. With over 6,500 high-yield, NCLEX-style practice questions and a concise review eBook, you should be amply equipped for the study journey.
Another unique aspect of Nursing.com is its performance comparison feature called "Global Rank". It enables you to see how you measure up against other students, adding an extra layer of preparedness assessment.
Nursing.com also has a great guarantee. If you pass their SIMCLEX but don't pass the actual NCLEX, they promise to refund you double your payment!
We found it refreshing that Nursing.com offers a 3-day free trial allowing you to test their services. However, do note that the cost of monthly subscriptions can be high, especially if you opt for unlimited SIMCLEX attempts.
The highest plan ($162/month) allows you unlimited SIMCLEX. But you don't really need so many in a month, in our opinion. 3 SIMCLEX attempts are enough, which costs $129/month.
While the SIMCLEX feature and the plethora of practice questions were truly beneficial, we did encounter some drawbacks.
Notably, there were some spelling mistakes and errors in the rationales provided in the question bank. These errors could potentially be misleading during your preparation.
Pros:
NCLEX simulator (SIMCLEX) that mirrors the actual exam's algorithms.
Over 6,500 practice questions and a succinct content review eBook.
Performance comparison feature for a comparative assessment.
Unique double-refund guarantee if you pass SIMCLEX but fail the actual NCLEX.
3-day free trial for a test drive of their services.
Cons:
Monthly subscriptions can be pricey, especially for unlimited SIMCLEX attempts.
Some inconsistencies and errors in the question bank's rationales have been reported by users.
Despite the drawbacks, we found Nursing.com to be a comprehensive tool for NCLEX prep. Remember, it's not just about the prep course; it's also about how well it aligns with your study style and financial plan.

UWorld Nursing boasts a stunning performance by helping many nurses study for the NCLEX exam.
UWorld's NCLEX-RN QBank includes two 100-question Next Generation NCLEX-style self-assessment tests, which help you get a feel for the real exam.
The detailed performance analysis available upon completion allows you to identify your strengths and weaknesses, so you know where to focus your studies.
One of our favorite features of the UWorld QBank is the detailed rationales provided for both correct and incorrect answers. These explanations really help you understand the "why" behind each question, which is super important for mastering the material.
To make learning even more engaging, UWorld offers vivid medical illustrations and images that simplify complex processes, provide context for clinical manifestations, and help you remember key concepts.
The digital notebook feature lets you take and organize notes right within the practice test interface, keeping your study sessions focused and efficient. And, with performance tracking, you can easily identify knowledge gaps, target areas for improvement, and compare your progress with peers.
UWorld's platform is accessible across all your devices, making it easy to study on-the-go or during breaks. You can choose from 30, 60, 90, or 180-day access to the QBank, so you can customize your study plan to fit your needs and schedule.
Pros:
We found UWorld's question difficulty to be more representative of the actual NCLEX-RN exam.
Many students agree that UWorld's rationales are superior, providing valuable insights and understanding.
UWorld offers a wide range of scenario questions, including many SATA (Select All That Apply) questions that help develop critical thinking skills.
Cons:
Some students feel that UWorld's rationales can be too lengthy, making it difficult to absorb and retain information.
Some users argue that UWorld does not focus enough on critical thinking, with a few students preferring other resources like Kaplan for that aspect.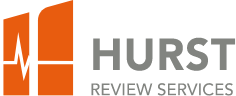 Hurst offers some fantastic options to get you ready for the NCLEX-RN exam. With 4 course options, they have something for everyone:
NCLEX-RN Live Review: If you love in-person classes, this option is perfect! You'll attend 3 days of RN classes, and also get 14 days of access to online lectures, plus 9 months of access to Specialty Lectures. All this for $399.
NCLEX-RN N-Stream Review: Prefer live-streaming? No problem! For the same price of $399, you'll attend 3 days of live-streaming online lectures, still get 14 days of access to lectures, and enjoy 9 months of access to specialty lectures.
Hurst Now for NCLEX-RN: If you're all about flexibility, this option is for you. For $249, you'll have 90 days of access to online lecture videos, so you can study at your own pace.
Hurst Now Plus for NCLEX-RN: Want something extra? The Hurst Now Plus offers 120 days of access to online lecture videos and the popular Elevate guided study plan- all for $339.
Elevate provides a structured study plan, with units and quizzes organized in a logical order that builds on earlier topics. We found it to be perfect if you crave structure in your studies.
No matter which plan you choose, you'll have access to a Qbank with 1,500 questions, 4 New Gen NCLEX (NGN) readiness exams, and a student workbook.
If you just want to focus on questions, you can get Qbank access alone for $109.
Hurst Review claims to have an impressive 98% first-attempt pass rate, and they're so confident in their course that they guarantee your success on the NCLEX. Plus, there is also a free trial offered to allow you to see if the study options are right for you.
With all these options, Hurst Review Services is definitely worth considering for your NCLEX-RN Prep.
Pros:
Condenses content effectively for easy understanding
Provides structure to connect concepts
Well-organized with a smooth flow
Cons:
One student in their review stated that Hurst Review lacked depth in specialty topics, skills/fundamentals, and pharmacology

ATI NCLEX Prep comes in 3 options:
Live Review: This ATI 3-day Live NCLEX Review offers in-person or remote learning. You get access to Q&A practice sessions and The Comprehensive NCLEX Review Book. If you don't pass the NCLEX after attending an ATI Live Review, they'll enroll you in Virtual-ATI at no extra cost.
Virtual-ATI: Here, you get a one-on-one experience with a nurse educator and a self-paced course tailored to your needs. You'll get 12-week access to an online classroom, a post-review study plan, and access to BoardVitals, which is a quiz bank with over 1,000 NCLEX questions.
BoardVitals NCLEX Prep: If you are all about practice questions, BoardVitals NCLEX Prep is the way to go. Here, you'll access over 3,500 NCLEX-RN questions with detailed explanations. The Computer Adaptive Testing (CAT) platform simulates the actual NCLEX exam experience, and you can monitor your progress against other students. Costs $159.
Pros:
ATI Comprehensive Predictor can be a great tool to gauge your readiness for the NCLEX
The plethora of practice questions makes ATI NCLEX useful for test preparation
Cons:
Some students feel that the ATI Live Review crams too much information into a short time, making it difficult to absorb and retain.
A few students felt that the rationales provided by ATI were not as helpful or comprehensive as those offered by other platforms, such as UWorld.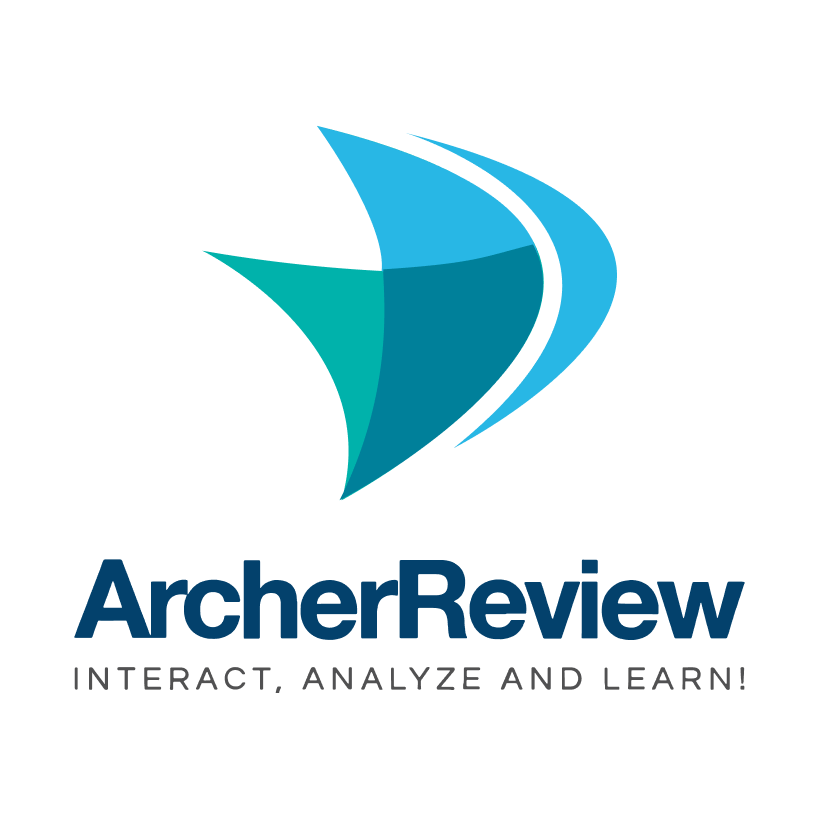 Archer Review NCLEX-RN offers both on-demand and live online course options to cater to different learning styles and preferences.
Another great feature of Archer Review is the flexible pricing based on the duration of access. You can choose from 60, 90, 180, or even 365 days, which is perfect for anyone who needs a little extra time (or a lot less) to study.
Archer Review's NCLEX-RN prep course comes with 2700+ practice questions, including 220+ Next Generation NCLEX question types, which should familiarize you with the new NCLEX exam format. Plus, the questions come with useful rationales.
Archer Review also offers multiple assessments in Computer Adaptive Testing mode to help you gauge your readiness for the big day and identify areas where you need to focus your studies.
Finally, you get performance graphs to track your progress over time and compare it to other students using the prep course.
Pros:
Archer Review is a budget-friendly option for nursing students who need additional practice questions without breaking the bank.
Helps you get comfortable reading and answering NCLEX-style questions, making it an excellent practice tool
Cons:
Some students have reported spelling and grammatical mistakes throughout the course materials, which can be distracting and impact the overall quality of the content
Some users found the practice questions' rationales to be unclear or poorly explained, making it challenging to fully grasp the reasoning behind the correct answers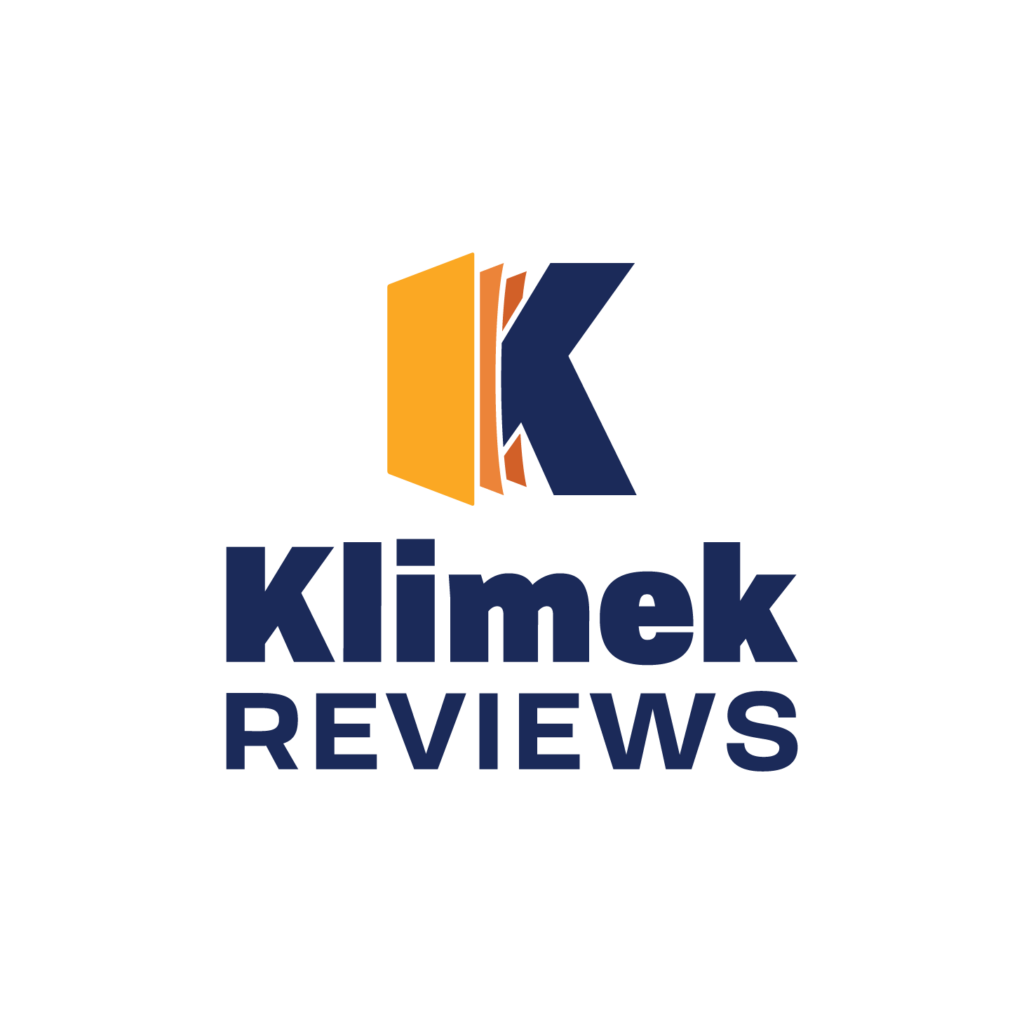 Mark Klimek's NCLEX lectures are an amazing resource when you're preparing to take the NCLEX exam.
The Mark Klimek NCLEX Review is a comprehensive package that includes around 21 hours of live lecture spread over 3 days. You'll receive a Lecture Outline Review for taking notes, Mark's NCLEX Review Book of Questions and Answers, and the course itself, designed for both RN and LPN candidates.
What's great about this review is that you'll be part of a private Zoom meeting with Mark Klimek himself, along with 70 other students. Mark will help you decipher NCLEX-style questions and teach you how to answer them efficiently and accurately. The session lasts for 3.5 hours, with 3 hours focused on working through questions, with the rest dedicated to wrapping up.
First things first, it's important to note that the review doesn't guarantee a pass, but it does offer unlimited refresh sessions. Once you've paid in full and attended your first review, you can retake it as many times as you want without additional costs.
The review is divided into 3 different tutoring sessions, each covering specific categories:
Level 1: Prioritization and general medicine
Level 2: Women's health, geriatric psych, and SATA questions
Level 3: Fundamentals and pharmacology
But wait, there's more! If you're looking for additional resources, you can check out Mark Klimek's extremely Valuable NCLEX prep videos on YouTube for FREE! His channel is a goldmine of useful information that you won't want to miss.
Pros:
You can access most of his recorded lectures for free on YouTube or streaming on SoundCloud. His live lectures are super affordable- costs $100.
Mark Klimek's lectures are extremely valuable & informative. For example, his Prioritization/delegation lecture below will improve your test-taking strategies.
Cons:
While his lectures are fantastic, they might not be enough on their own for beginners- consider supplementing with Saunders here– one of the best NCLEX test prep books out there
Are you looking for a user-friendly NCLEX prep course? This might be the one for you. With a variety of testing resources, not only for the NCLEX-RN but also the NCLEX-PN exam, they offer four of the best online products for NCLEX exam prep.
Features include:
2,000 NCLEX practice questions, color images, a prep guide, performance analysis, and even email support.
100 hours of NCLEX video reviews.
Other options include six months of access or even lifetime access
With the completion of an online form, you can receive a free trial and a free study guide.

NCLEX Mastery offers you some of the most affordable NCLEX prep products. With more than 1800 practice questions and detailed explanations for each answer, including correct and incorrect and digital photographs, they promise that the student will pass the NCLEX exam or receive twice their money back.
Each of the study options allows the student to determine areas they need extra attention and find their strengths and weaknesses. The different subscription levels offer options for every student so you can choose what's right for you.
To Sum it all up on the Best NCLEX Prep Courses
These are some of the best NCLEX Prep courses available, and all will assist you to reach your goal of passing the NCLEX If you use them. Buying a guide or attending a course won't help you to pass the exam if you don't utilize all the information included.
And if you're looking for a great NCLEX prep book to supplement your preparation, check out our Best NCLEX Prep Books guide here.
Good Luck!
Related Nursing Readings:
How to Write the Nursing School Personal Statement: Steps, Tips, And Samples
13 Best Books for Nursing Students to Read – Reviewed