You should consider using one of the best NCLEX Prep Courses -reviewed below- to prepare for your NCLEX exams. These courses can help you learn more about the test and what is required to pass. They will also provide you with practice questions and quizzes that will help you become more familiar with the test format.

As a long-established test prep provider, Kaplan offers comprehensive prep options. At Kaplan, each of their NCLEX test prep online options includes the following:
On-demand or live access to the full NCLEX prep course
Nurse educator lectures
QBank questions with rationales
The complete NCLEX Exam review
Three full length Computer Adaptive Tests
On the go study options with the mobile app
Content videos covering more than 300 nursing topics
An eBook covering the NCLEX Prep Guide
Kaplan also offers an online access option led by certified instructors with a free trial.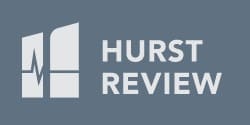 Hurst Review Services offers an NCLEX Prep Course in an online format. They report a first attempt pass rate of 98%. This NCLEX prep course offers online access to Hurst QBank and Hurst Now. These offer more than 1,500 questions, flashcards, and quizzes. This includes content-rich rationales and alternate format questions.
Hurst Now includes the Hurst QBank questions, four exams, a workbook, and must-know content. There is also a free trial offered to allow you to see if the study options are right for you.

ATI Nursing Education has a comprehensive NCLEX exam guide online. Included in ATI's products are:
3,000+ review questions including detailed explanations and adaptive quizzes.
A personal virtual coach who is a professional nurse educator experienced in test preparation.
An interactive course with alternate format questions and rationales, interactive and live courses with testing strategies and critical thinking clues.
If you receive a green light and take the NCLEX and do not pass on your first try, there is further access granted with no fee required.

UWorld Nursing boasts a stunning performance by helping over 70,000 graduate nurses study for the NCLEX exam. They offer online NCLEX prep that will help you to refine your critical thinking skills.
Key features include:
200+ practice questions developed by nurse educators
Rationales and explanations for both correct and incorrect answers
Illustrations to assist with comprehension
Performance monitoring to assist you to find areas that need work
The NCLEX test mimicked by software
You have varying options of access to choose from allowing you to personalize your study options.

Are you looking for a user-friendly NCLEX prep course? This might be the one for you. With a variety of testing resources, not only for the NCLEX-RN but also the NCLEX-PN exam, they offer four of the best online products for NCLEX exam prep.
Features include:
2,000 NCLEX practice questions, color images, a prep guide, performance analysis, and even email support.
100 hours of NCLEX video reviews.
Other options include six months of access or even lifetime access
With the completion of an online form, you can receive a free trial and a free study guide.

NCLEX Mastery offers you some of the most affordable NCLEX prep products. With more than 1800 practice questions and detailed explanations for each answer, including correct and incorrect and digital photographs, they promise that the student will pass the NCLEX exam or receive twice their money back.
Each of the study options allows the student to determine areas they need extra attention and find their strengths and weaknesses. The different subscription levels offer options for every student so you can choose what's right for you.

Nursing.com boasts an impressive pass rate of 99.86%. This is based on the students passing the NCLEX computer adaptive test simulator. Not to mention they offer a moneyback guarantee of twice their money if the student does not pass the NCLEX.
Other study materials offered online for this NCLEX Prep Course include:
NCLEX content offered in more than 300 video lessons.
Practice Questions, more than 6,000.
Predetermined study plans for 2 separate 12-week plans
An ebook of more than 400 pages for review.
The ability to build quizzes from 21 categories.
A study anywhere option with a mobile application for NCLEX students.

Nurse Plus Academy, a site for NCLEX study support, offers a variety of online study materials to assist the test takers to get the best exam results possible. One of the best NCLEX prep products on the market is the mobile app, the NCLEX Test Genie.
Features include:
1,300 questions, more than 55 practice tests, and unlimited simulated NCLEX exams
A pass guarantee
Flashcards
NCLEX cheat sheets.
Not all of these options are included with every access option; you will need to choose the one that suits you.
To Sum it all up on the Best NCLEX Prep Courses
These are some of the best NCLEX Prep courses available, and all will assist you to reach your goal of passing the NCLEX If you use them. Buying a guide or attending a course won't help you to pass the exam if you don't utilize all the information included.
Good Luck!
Related Nursing Readings:
The 5 Absolute Best NCLEX Prep Books
How to Write the Nursing School Personal Statement: Steps, Tips, And Samples
13 Best Books for Nursing Students to Read – Reviewed