Ask any current or prospective law school student what the hardest part of applying to law school is, and almost universally, the answer will be "taking the LSAT." If you're here because you're stressing out about taking it and are looking for the best LSAT prep courses, don't feel too bad. You certainly aren't alone. Whether it's the LSAT, the GRE or even just the ACT, standardized tests just seem to terrify people. The good news is that if you're willing to invest some time into studying and prepping for it, you don't really need to stress too much over taking the LSAT.
Finding a good LSAT prep course and using it to prepare for the exam is the best thing you can do to help yourself earn a good LSAT score, but first, let's back up just a little.
What Is the LSAT?
The LSAT is the Law School Admission Test, and it's a very important piece of your law school application packet. It doesn't matter if you're planning to go to law school in the U.S., Canada or another country; if you want to get into law school, you have to take the LSAT, and you have to score well on it. This is the only test that'll be accepted at any ABA-accredited law school or Canadian common-law law school.
The test is divided into two parts: a multiple-choice exam with about 100 questions and a written essay. Both portions of the exam have been designed and improved upon over the years to effectively assess potential law school students' logical reasoning, analytical reasoning, critical reading and persuasive writing skills. If you plan to become a lawyer, it's imperative for you to possess these skills, and the LSAT helps ensure that you do.
When and Where Will I Take It?
The first part of the LSAT – the multiple choice section – is administered both traditionally and digitally at testing centers all across North America. The Law School Admission Council (LSAC) keeps an updated list of dates and places to take the LSAT on its website.
It's even more simple to take the essay portion of the LSAT. It's given online via your very own computer. You'll be required to download a secure proctoring software in order to take it though.
Why Is Taking the LSAT so Important?
The biggest reason the LSAT is so important is because you can't get into any ABA-accredited law school without taking it and earning a good score. If you truly want to become a lawyer, going to law school isn't optional; it's an absolute necessity, and taking the LSAT is a big part of how you get there.
As for why taking the LSAT is important to your potential school, that's a little different. Generally speaking, law schools are much more interested in seeing your LSAT score than your GPA. There are a few different reasons for this.
1. GPAs Can Be Misleading
Depending on the undergraduate school you attended and how rigorous the courses were, your GPA can be an inaccurate representation of your actual skill and knowledge levels. Think back to your years in high school. Do you remember a star athlete who really wasn't that bright? He might have been an average student, or he might have been far below average. Either way, he somehow always managed to keep a 3.5 GPA. Was that because his coaches and teachers lied and gave him scores he didn't earn? Probably not.
In cases like that, what usually happens is that the student takes as many "gravy" classes as he can. He takes the easiest academic classes he can get away with taking, and then he has two credits of football each year (A+, A+), a woodworking class (A+), a weight-lifting class (A+) and maybe even home economics (A+) and an introductory art class (A+). All those A+ scores in the "gravy" classes help balance out the lower scores he might be receiving in his academic classes.
The same is true for college students. A student graduating college with a 4.0 might be a great student with a first-rate mind who took classes like advanced calculus, advanced physics, engineering design and other super hard classes and passed them with straight A's because she's a genius. On the other hand, though, a student graduating college with a 4.0 might not be all that smart but was smart enough to take classes like introductory pottery-making, physical education, theater and basic film studies and ace them all.
The LSAT score is solid though. There's nothing misleading about it.
2. The LSAT Lets Law Schools Know How a Student Will Perform in Day-to-Day Classes
The LSAT is the best predictor of success a law school has for a student. Earning a law degree isn't like earning other types of degrees. You'll have to learn about cases and memorize laws and things like that, but mostly, law school teaches you how to think critically, logically, creatively and reasonably. It teaches you to be a persuasive speaker and writer and to read and understand things. It's less about content knowledge and more about innate skills. The LSAT can help showcase your innate skills in reasoning, analyzing, thinking critically and more.
3. The LSAT Levels the Playing Field
The LSAT isn't about prestige, background or who you know. It levels the playing field for all applicants. It doesn't matter if your undergraduate school was Harvard or Athens State Community College in rural Alabama. The only thing that'll impress admissions officers about the LSAT is your score.
What's a Good Score?
The lowest score you can earn and still "pass" the LSAT is a 120. That score isn't going to put you in competitive range though. The highest score you can receive is a 180. If you manage to hit that, you can practically get into any law school you want. Students who score at least a 155 on the LSAT typically have a fair chance of getting into a decent law school, but scores in the 160-170 range are considered the most competitive scores.
How Do I Prep for the Test?
Because the LSAT isn't a content test, there's nothing to memorize and no formulas to work over and over again until you can do them in your sleep. Trying to remember and study everything you learned in your undergraduate classes about math, history, English and science is also pointless. So how do you prepare to take this exam?
You work on things that'll help you read and process information quickly. You practice your writing skills, particularly your persuasive and argumentative writing skills. You work on strengthening your mental reflexes and improving both your inductive and deductive reasoning skills. Work through problems and study guides that test your critical thinking and logical reasoning abilities. Work on quickly organizing your thoughts and putting them down on paper in a logical, organized and persuasive manner. The best LSAT prep courses help you do all of this.
What Should I Look for in an LSAT Prep Course?
There are several considerations to take into account when deciding between the best LSAT prep courses. Price will be a consideration, certainly, but it isn't the only one. Here are some things you want to be sure you compare between each LSAT prep course.
Price
Pretending price isn't a factor would be silly. While there are some LSAT prep courses out there that are free, there are also some that cost thousands of dollars. You need to find a course that's in your budget but that also gives you what you need. Finding a free LSAT prep course is great, but it won't do you much good if it's a lousy course.
Access Period
Another important consideration is the access period. In many cases, purchasing access to an LSAT prep course isn't like going out and buying a study guide that's yours forever until you decide to sell or trash it. Instead, many of the popular LSAT prep courses only allow you to buy them for a certain period of time. Some courses come in three-month periods; others in six- or twelve-month periods. Other courses have no time limit; once you buy the course, it's yours to keep.
Full-Length Practice Exams
This is a big one, at least for some students. If you're like me, the best way you have of knowing whether or not you're ready for an exam is to take it. You don't want to take the real one, of course, but it's nice to have a full-length practice exam that perfectly mirrors the real exam. Believe it or not, not all LSAT prep courses have these included with them.
Some students don't need them to feel comfortable. If this sounds like you, then a prep course not having a practice exam probably won't be a deciding factor for you. If, on the other hand, you know you won't be ready to take the test without a trial run first, you might want to look for an LSAT prep course with at least one full-length practice exam.
Video Lectures
This is another feature that many students seem to appreciate. Different prep courses have different amounts of video lectures, with a few having none at all. If you learn best via visual format, you might want to consider getting a prep course that features several hours worth of video lectures.
Included App
We're the generation that's always on the go. With that in mind, you'll want to consider how much of your studying will be done while out and about or commuting. If the answer is more than half, you're probably going to want to invest in an LSAT prep course with an app you can use.
The 8 Best LSAT Prep Courses Online
Taking all the above factors into account, we've compiled a list of the top eight LSAT prep courses you can currently find online.

When it comes to the best LSAT prep courses, no list would be complete without the Princeton Review, which has been providing test prep for college students since the 80's.
It's grown into one of the nation's largest test prep companies, and the LSAT prep course, in particular, is one of the most comprehensive options available. That's the good news. The bad news is that it's expensive, with courses ranging from $799 up to $1,800.
The prep course features over 80 hours of video lectures, 8,000 practice questions, hundreds of tutorials and six full-length practice exams. There's also a money-back guarantee, and students are promised at least a 165 on the LSAT after using the course. The downside is that there isn't currently an app.
LSAT Max is a relatively new test prep option, but it's quickly becoming one of the biggest names on the market. It offers three different programs ranging in price from $800 to $1,300, and the company offers a money-back guarantee to unsatisfied customers.
LSAT Max was founded by a graduate of Harvard Law School who was able to raise his LSAT score 35 points by using the tips, tricks and study materials featured in his courses.
There are no full-length practice exams with this program, but it does offer prep through a downloadable app, and once you buy it, you have lifetime access to it. There are hundreds of hours of video lessons, opportunities for live instruction and dozens of smaller practice exams.
The most expensive version of the course even offers private, one-on-one instruction with professionals for up to three hours. Four textbooks are also included in the price of purchase.

Magoosh is one of the more affordable options on our list, with prices starting as low as $229 and topping out at only $249 currently. (It's on sale!)
Additionally, if you qualify for LSAC's financial assistance program, you'll also be eligible to get Magoosh for free. There are several options from which to choose including one-month, three-month and one-year options.
Each prep course comes with video and standard lessons, access to the mobile app and eight, full-length practice exams. They also have over 7,000 questions, each one with a video explanation of the answer, and over 200 logic game explanations.
Magoosh also offers a five-point increase guarantee. If you don't increase your score by at least five points, you'll get your money back.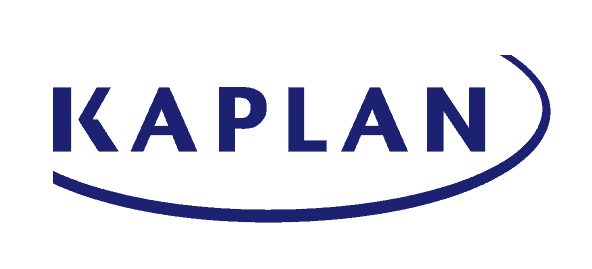 Kaplan is a big contender in the LSAT prep course game because of the wide variety of options it offers. The majority of it's LSAT courses range in price from about $700 to $1,700, but there are other options as well.
There's a private tutoring option that starts at about $2,300 and an intensive boot camp for $3,900, but there's also plenty of free resources if you're struggling financially.
Each program offers its own particular selection of study materials, but most programs in the $700-$1,700 range offer similar tools. These include live courses, on-demand videos, thousands of practice questions – many of them official questions from previous LSAT exams – and proctored practice exams. Other than Blueprint, Kaplan also offers the most comprehensive selection of full-length practice tests.
If you aren't already familiar with Khan Academy, you need to check them out. The company was founded in 2008 with the goal of providing as much free education as possible to anyone who wanted to learn. The company started out offering online math help to students of all ages, but since then, it's expanded quite a lot.
As far as the LSAT prep course goes, it starts you off by giving you a diagnostic test which will help you determine your areas of strengths and weaknesses.
The courses are then presented to you fully online through the website or the app, and recently, Khan's added one full-length practice test to the curriculum. If you're on a budget but willing to work hard, Khan Academy could be the perfect option for you.

Blueprint was founded over 15 years ago by experienced LSAT instructors and has been going strong ever since.
It's now become one of the largest test prep companies in the U.S., and it offers several different options for LSAT prep courses. The price range for the different options is between $699 and $1,699, and there are three-month, six-month and twelve-month options from which to choose.
Blueprint also has some really great features. In addition to providing you with over 8,500 official LSAT questions with answer explanations, Blueprint also has the largest collection of full-length practice exams – 85 to be precise.
You'll also have unlimited access to live, online review sessions with real instructors six days a week, smart homework that adapts to your skill level and a personalized study plan.
PowerScore is another LSAT prep course option that has a wide range of prices to fit most budgets.
The full online course is now priced at $1,116, but the website also offers monthly access to on-demand lessons. The cost for these lessons is $195 a month with an initial enrollment fee of $280. There are also private tutoring and advanced courses available as well.
The wide variety of different programs lets you choose how you want to receive your LSAT education. You can show up online into the live classroom, or you can work at your own pace using the on-demand, pre-recorded videos.
Additionally, you can streamline your focus into just the areas in which you need assistance, or you can sign up for accelerated courses for a quicker, more intensive type of prepping.
Although many people don't automatically think of AlphaScore when it comes to LSAT prep, they really should.
The company's been in business for over 15 years, and it offers a lot of great course materials at a wide range of prices to fit most budgets. You can get a complete LSAT prep course for as little as $389, or you can enroll in the premium course for $789. Additionally, AlphaScore also offers a free online LSAT prep course as well.
The complete course provides you with a year's worth of practice questions, online lessons, quizzes and ten full-length practice exams. The premium course includes all that plus 5,000 more practice questions and an additional 50 practice exams.
The free course offers the same great resources, only in smaller increments. There's also an option that'll allow you to work on specific areas of the exam where you're struggling.
5 Best LSAT Prep Books, According to Lawyers
Once you find the right LSAT prep course to suit your needs, you'll also want to pick up one or two (or a few) good LSAT study guides and prep books to give you that little extra boost. Here are five of the very best LSAT prep books on the market today, according to lawyers who've taken the LSAT themselves.
This is one of the three official PowerScore study guides, and it's one of the best. It has the most comprehensive selection of logic games available in any LSAT study guide.
There are some basic logic games in the book, but mostly, this is a book for those looking to move into the advanced logic games found on the LSAT.
If you decide to use PowerScore as an LSAT prep course, this book works seamlessly with the live courses.
It's also good for explaining the "why" behind the answers to the logic games.
It covers topics like how to make efficient inferences, how to effectively solve each type of question, time management strategies, classifications of each of the different types of LSAT logic games and more.
It also features extensive drills for each major concept and detailed explanations for all the games. When you purchase the book, you also gain access to a great website full of additional study materials.
This is another great edition that comes from the PowerScore line of books.
This one focuses more on the logical reasoning section of the LSAT, but it has many of the same great features as the logic games book, only these focus on reasoning instead of games.
The concepts you'll find in this book are very representative of the techniques covered in the live courses as well.
Some of the book's best features teach you to recognize different question types and quickly determine how to solve them, identify common reasoning elements, determine the validity of statements, quickly and effectively make inferences and more.
There are also entire chapters of the book devoted to time management, section strategy, conditional reasoning, formal logic, causality and more.
You also get access to the same unique website as mentioned directly above. The website features a place for you to ask questions to be answered by real LSAT tutors.
This is a great workbook for putting concepts and skills into practice.
It's one of the most effective and advanced LSAT prep books you can find. It includes trainers' teachings, strategies for effective test-taking, drills and solutions with detailed explanations.
There are over 200 questions in the workbook that come directly from previous LSAT exams. They come complete with solutions.
There are also more than 30 unique drills to help you cultivate the skills and habits you'll need to score well on the LSAT.
This book is exactly what the title says it is: ten official LSAT prep tests that are put together by the Law School Admission Council, which is the very council that's been administering the LSAT since 1948.
I shouldn't even have to tell you how authentic and helpful this should be in preparing you to take the actual LSAT.
If you find this one helpful, there are five more volumes you can buy to help further your skills.
This is the most recent edition of Kaplan's official LSAT test prep study book. It's been updated to reflect the types of questions, games and problems found on the digital LSAT.
It contains tips from LSAT experts who've interfaced with the new software, and it contains countless questions, drills and exercises to help improve your overall score.
Kaplan believes so strongly in this new edition of the book that it even backs it up with a money-back guarantee. If you use the book and don't improve your LSAT score, Kaplan will refund your money completely.
If you're looking for a great guide to help you score higher on the LSAT, why not go to the company who's been creating these guides for more than eight decades?
We hope these suggestions on the best LSAT prep courses and best LSAT prep books have helped you find a place to start. Just remember to prep thoroughly and try not to get too nervous when it's time to take the actual exam. As long as you've prepared, you should be just fine. Good luck!
Further reading: As you prepare to apply to law school, check out our guide to writing a law school personal statement that stands out.