College is a thrilling time with new experiences, friendships, and of course, learning adventures. But amidst the buzz of classes and campus activities, there's one silent companion that's always by your side: your backpack.
For college girls, this isn't just any ordinary bag—it's a statement piece, a mobile office, and sometimes, a lifesaver for those rushed mornings.
In this article, you'll find our top picks for the best backpacks for college girls. From these recommendations, you should find a choice that is both stylish and sensible.
Tech & Style: Chic black, gadgets-friendly design
Size & Capacity: 55L, Fits 18.4″ laptop
Connectivity & Security: USB port, RFID anti-theft
Comfortable Wear: Ventilation design, adjustable straps
Material & Durability: High-density nylon, tear-resistant
Tech & Security: Fits 15.6″ laptop, password lock
Function & Style: 10+ pockets, multiple color options
Versatility & Comfort: Dual handles, deep side pockets
Hydration Friendly: Elastic pockets fit 24oz Hydroflask
Fashion & Functionality: Chic water-resistant aesthetic
Features: Built-in charging cable, Fits 15.6″ laptop
Campus Ready: Compact size, Ideal for lecture essentials
Reliability: Durable design, Tailored for college girls
Here's Our Top Picks For The 9 Best Backpacks for College Girls
The LIGHT FLIGHT Backpack is a blend of campus-chic and functional. Its design accommodates your lecture essentials, from a 15.6-inch laptop to a water bottle for those long campus walks. The front zippered pocket is a handy space for your lip balm, keys, or student ID.
Worried about running out of battery while texting in between classes? There's a USB charging port for that! Plus, the mesh padded shoulder straps promise comfort, even if you're running late to that morning class.

Stylish Look: The sleek design ensures you're not compromising on style. Plus, the subtle zipper details add a fashionable edge.
Study Essentials: With its spacious interior, there's ample room for your laptop, notes, and even that extra sweater for chilly classrooms.
Organizational Win: From main compartments to concealed pockets, you won't have to dig deep to find your earphones or highlighters.
Safety First: Keep your personal belongings like your phone safe with the anti-theft zipper and RFID pocket.
Comfort Matters: Whether you're walking across the campus or catching a bus, the padded straps ensure your shoulders remain ache-free.

Strap Slip-Ups: If you tend to pack heavy with textbooks, be prepared for the straps to loosen up now and then.
Deep Pockets Dilemma: While deep pockets are great for storing, it might be a struggle when you're quickly trying to find that hair tie or pen.
Zipper Zaps: Some zippers can be a bit tricky, especially if you've stuffed your water bottle in the side pocket.
Bottleneck: If you're someone who carries a larger water bottle or likes to hydrate in style with a trendy flask, the side pocket might feel too tight.
No waist strap: A waist or sternum strap would have been a great addition for days when you're lugging around heavier books.
The LIGHT FLIGHT Travel Laptop Backpack is perfect for college girls who want style and practicality. It's great for organizing your stuff and making your campus life easier. Even though it has a few small issues, its cool design, storage options, and safety features make it a solid choice for college.
The LOVEVOOK Laptop Backpack, with its chic design and high-end functionality, is perfect for college girls who want a mix of modern design and handy features. It's not just about looks; this backpack is built to last and keep your stuff safe.
Woven with precision from tear-resistant high-density nylon and polyester, it's designed to keep up with your busy college life.
It has a dedicated compartment to snugly fit up to a 15.6-inch laptop, and an additional compartment for your iPad, so you don't have to worry about them getting damaged. Plus, with the anti-theft pocket and a fixed password lock, you can feel even more secure about your valuable items.

Spacious Design: This backpack is surprisingly spacious, allowing you to comfortably store your belongings. With over 10 pockets (including internal zippable ones), there's a place for everything!
Versatility in Carrying: Dual handles at the top give you the option to carry it like a purse or briefcase, offering flexibility in style and utility.
Water Bottle Convenience: Side pockets are elastic and deep, accommodating various sizes of water bottles, including a 24-ounce Hydroflask.
Security Features: Fixed Password Lock and an anti-theft pocket ensure your valuables are safe, especially in crowded areas or during travel.
Style & Variety: With a chic design and multiple color options, it stands out from the common black backpacks, adding a touch of personal style.

Laptop Pouch Design: The design of the laptop pouch, especially the elastic Velcro strap's position, can cause discomfort when carrying the bag. It causes items in the compartment to tend to lean away, which may strain your shoulders and back.
Need for Additional Padding: We think the backpack could benefit from extra padding for enhanced protection.
Lack of Soft-lined Pocket: A soft-lined pocket would have been a helpful addition for delicate items like glasses.
Bottom Material Concerns: A more durable material on the bottom could provide better protection, especially since laptop bags are often placed on the ground.
The LOVEVOOK Laptop Backpack is both stylish and useful. It has everything a college girl might need, though there's always a bit of room for improvement. With lots of pockets, cool safety features, and a trendy design, it's a top pick if you want to stand out and stay organized at the same time.
Every college girl looking for a blend of style and functionality will appreciate the Ronyes Laptop Backpack. This backpack offers durability with its water-resistant material and also showcases a chic aesthetic (elegant, fashionable, and trendy) suitable for the campus environment.
It comes with a charging cable, so if your phone's running low during a study session, you're covered. Its compact size (12"x 17" x 5.5") is just right for carrying lecture notes, a laptop, and a few personal items.
It can comfortably fit up to a 15.6″ laptop.

Stylish Design: Perfect for the fashion-conscious college girl.
Durability: Many people have used it throughout their college years without significant wear and tear.
Padded Laptop Compartment: Ensures that the tech-savvy student's laptop (up to 16″) remains safe.
External USB Port: Ideal for college girls on-the-go who need a quick charge.
Comfortable Straps: Making those walks across large campuses a bit easier.

Limited Waterproofing: Important to be cautious during rainy campus days as items at the top may get wet.
Pocket Sizes: We found the side pockets too small for standard water bottles, and the front pocket a bit tight, which could be limiting for those who like to carry water or multiple small items.
Space: If you're one to carry multiple textbooks, a laptop, and personal items, it might feel a bit cramped.
With its modern design and functionality tailored to the needs of college girls, the Ronyes Laptop Backpack stands out as a solid choice at an affordable price. However, it may not cater to those who carry more substantial loads, need more spacious side pockets, or are looking for a 100% waterproof option.
When it comes to finding the perfect balance between style, functionality, and comfort, the BASMART Travel Laptop Backpack emerges as a top choice for any college girl.
It seems the brand has taken into consideration the diverse needs of students – from protecting electronic devices to providing an easily accessible charging port. Also, the backpack features an aesthetic appeal with a practical design.
This backpack can fit up to a 15.6-inch laptop and a 12.9-inch tablet.

Stylish & Versatile Design: Many students using this backpack liken its aesthetic to renowned fashion brands, highlighting its quilted appearance, and how it complements different outfits and occasions.
Functionality: Numerous compartments and pockets cater to different needs, from accommodating laptops and tablets to tiny items like keys and snacks. Plus it has a hidden anti-theft pocket for added security.
USB Charger Port: A cherished feature that allows you to charge devices on-the-go, ensuring that you're never caught off-guard with a low battery.
Comfortable & Ergonomic: Made of soft and waterproof polyester fabric, the backpack has padded shoulder straps which contribute to its comfort.
Luggage Compatibility: The luggage strap is a bonus for those who might be traveling, making it a suitable choice for study-abroad students or those heading home for breaks.
Durability: This backpack can withstand long-term usage without notable wear and tear, signaling a good return on investment.

Shoulder Straps: We found the straps to be slippery, especially when wearing certain types of clothing like coats. Also, the length and adjustment of the straps can pose an issue for taller students (6 ft+) or those with larger builds.
Water Bottle Holder: The pockets designated for water bottles are small, limiting the size of the bottle that can be accommodated.
Zipper Quality: Despite being durable, we found the zippers to be of lower quality and potentially problematic in the long run.
Handle Construction: We wished the backpack had a sturdier top handle material for better grip and longevity.
If you're a college girl on the hunt for a stylish yet practical backpack, the BASMART Travel Laptop Backpack might just be your match. It's especially perfect for those who need to juggle between classes, work, and the occasional getaway.
This backpack not only looks great but also has features that cater to a student's lifestyle. However, if you prefer tighter-fitting straps or very high-quality zippers, this backpack may not quite cut it.
If you're on the hunt for a spacious, tech-friendly, and efficient backpack catered to the multifaceted needs of any college student, the YALIXIAN Travel Laptop Backpack stands out.
The YALIXIAN Travel Laptop Backpack offers a blend of tech-savvy features and spacious design, making it ideal for college girls balancing academics, personal life, and everything in between.
Available in a chic black design, this backpack effortlessly complements a wide range of personal styles while ensuring practicality is never compromised.
Fashioned from durable materials, this backpack boasts a firm structure and a convenient design, with special attention to students' tech and travel requirements.
Ensuring optimum utility, convenience, and organization, this backpack seems to resonate with the requirements of a contemporary college lifestyle. Plus, it can fit up to an 18″ laptop!

The 55L Capacity and Extra-Large Size: Perfect for those days when you're carrying everything from textbooks to a change of clothes.
Dedicated Padded Laptop Compartment: Comfortably accommodates laptops up to 18.4 inches.
Connectivity Features: USB Charging Port & Headphone Hole ensure you stay connected and entertained while on the move.
Enhanced Security: TSA-approved and RFID anti-theft features cater to both daily campus life and travel.
Comfort and Adaptability: The adjustable shoulder and chest straps, coupled with a U-shaped ventilation design, prioritize comfort and ease.

Potentially Overwhelming Size: While the spacious design is a clear advantage for many, you might find the backpack too large for everyday campus use.
Not Ideal for Smaller Tech Equipment: While the backpack can accommodate laptops up to 18.4 inches, those with smaller devices might find the space excessive, with their equipment not being as snugly secured.
Inherent Weight: The weight of the backpack, even when empty, might be cumbersome for extended periods, especially when packed to its full capacity.
The YALIXIAN Travel Laptop Backpack is a well-rounded choice for college girls who prefer space & sturdiness over style. But while its generous size offers unmatched storage, it's not great if you like keeping it light.
The Classic School Backpack artfully weaves modern tech integrations with a sleek design, serving the unique blend of academic and personal needs of a college girl.
With its elegant and understated appearance, it pairs effortlessly with a diverse range of outfits, ensuring you look put-together whether you're heading to class or a casual hangout.
Crafted from a durable, water-resistant Oxford fabric, this backpack offers a promise of longevity while also keeping those surprise rain showers in check.
Also, its integrated USB port and reflective safety strips showcase a design that's both thoughtful and practical. Not to mention, it's designed to safely house a laptop up to 15.6 inches!

Tailored Tech Spaces: Comes with compartments fitting a 15.6-inch laptop and a 9.7-inch tablet, ensuring your tech essentials are always protected.
Thoughtful Organization: Multiple internal pockets allow easy access to A4 folders, power bank, books, and those little trinkets and makeup essentials.
On-the-Go Charging: The integrated USB port provides the convenience of charging devices while on the move, especially handy during those long campus days.
Comfort with a Safety Touch: Its airflow back design ensures all-day comfort, while reflective strips give an added layer of safety for those late-night returns from the library.
Weather-Ready: Crafted from durable Oxford fabric, it's prepared for those unpredictable weather changes.

Space Limitations: While it presents a sizable exterior, fitting larger items or an overflow of belongings might be a challenge.
Durability Concerns: Some users report issues with the internal lining, seams, and upper handle, which raises a few questions about its lasting power.
Device Fit Issues: If you've got a laptop that's on the larger side of 15.6 inches, the backpack laptop compartment might feel a little too tight.
If you're a college girl looking for a stylish and smart backpack, the Classic School Backpack is a cool choice. It has modern features and pockets to keep things organized.
But, if you carry a lot of heavy stuff every day, make sure it's spacious and sturdy enough for you. While it's pretty and practical, consider if it fits all your needs.
The Herschel Pop Quiz Backpack is a stylish choice with its unique stripe design inside. It's a good size, measuring 17.5 inches in height, 11.75 inches in width, and 6 inches in depth- so, it won't look too big when you wear it.
There's a special padded section just for a 15-inch laptop. Aside from that, there's a useful front pocket where you can organize your small items, and it even has a clip for your keys.
And don't worry if you get caught in the rain; the backpack has a waterproof zipper to keep your belongings safe and dry. It's the go-to backpack for trendy college girls.

Stylish and Trendy: Its modern design is a head-turner. While many students opt for JanSport bags, the Herschel stands out with its ability to maintain its shape even when loaded.
Ideal for Light Loads: The main compartment is spacious enough to fit textbooks, notebooks, and even a lunchbox. Perfect for days when you don't have a heavy workload.
Protective Laptop Sleeve: The fleece-lined compartment provides soft protection for laptops, ensuring they remain scratch-free.
Weatherproof: The waterproof zippers are a lifesaver during rainy seasons, ensuring books and electronics stay dry.
Durable and Long-lasting: The backpack boasts robust build quality, with no complaints about rips, zipper malfunctions, or seam issues even after prolonged use.

Limited Keyring Clip: The keyring clip is tiny and stiff, requiring considerable force to open.
Lack of Additional Pockets: A pocket above the laptop sleeve would have been beneficial for tablets or e-readers.
Basic Features: Lacks enhanced features like a security zipper, designated laptop zipper, or a water bottle holder.
Zippers Can Be Tricky: Though essential for waterproofing, the zippers can sometimes be a bit of a hassle to operate due to the covers.
No Internal Water Bottle Pouch: If you prioritize hydration, the absence of a designated bottle compartment might be a letdown.
The Herschel Pop Quiz Backpack is ideal for the college girl looking to make a statement without compromising on basic functionalities.
While it might not be overflowing with features, its contemporary design, combined with the ability to protect belongings from the elements, makes it a worthy contender among the best backpacks for college girls.
If you're after a sleek, trendy bag and can do without a few extra compartments, this backpack might just be your perfect match. However, for those who yearn for multiple specialized compartments, you might want to keep looking.
This charming YALUNDISI Vintage Backpack has got that cool old-school vibe but is made for today's college girl needs.
You can pick from several colors, including striking purple, which makes the backpack both visually appealing and highly functional. Constructed from quality materials, it promises durability while catering to academic and travel necessities.
It's got room for a big laptop- comfortably up to 15.6 inches. And a few pockets for your everyday essentials. Plus, there's a USB charger to keep your phone charged, and padded shoulder straps to make carrying easy and comfy. Perfect for college girls on the move!

Substantial Space: Can easily house a 15.6-inch laptop, several books, binders, and personal items, ensuring you have everything you need for class.
Comfort: Padded "S" curve shoulder straps make carrying loads easier, especially when you're hopping between classes or traveling.
Built-in USB Charger: The integrated USB port, coupled with an internal charging cable, keeps your devices charged and ensures you stay connected.
Travel-Friendly Design: A handy luggage strap lets you attach the backpack to a suitcase, making travel more convenient.
Elegant Design: The vintage look, combined with available color options like purple, navy blue, and red offers both functionality and style.

Lack of Quick Access Pockets: Despite its compartments, we felt a need for more easily accessible pockets, especially for frequently used items like phones or keys.
Size Limitations: While it boasts a vintage design and can house several items, we found it a tad restrictive when carrying bulkier objects.
Closure Inconveniences: The top flap, which doesn't stay open, can sometimes be cumbersome when searching for items.
Limited Inner Compartments: Would have been great to have more inner compartments to organize smaller items effectively.
Strong Plastic Smell: You will note an initial strong plastic/nylon smell, which may need airing out before use.
The YALUNDISI Vintage Backpack certainly has a stylish vintage allure and practical features, making for an excellent choice for college girls. It ticks most boxes, ensuring your essentials are organized and easily accessible. But if you prefer a bit more space or additional compartments, it just may not offer that.
The Nordace Siena Smart Backpack is a promising companion for college life. With its structured design, it maintains its shape regardless of how full it is. It has padded straps for added comfort, a large compartment for your study materials, and a compartment specifically designed for up to a 15.6″ laptop.
Plus, the added perks of a hidden pocket and a fleece-lined compartment for your sunglasses make it quite the versatile accessory.
And if you're in a rush to class and it's raining? No worries! The backpack's water-resistant fabric has you covered.

Stay Organized: With multiple compartments, including a fleece-lined sunglasses spot and a 15.6″ laptop slot, you're never short on space.
Travel-Friendly Features: The luggage strap makes it ideal for those weekend trips back home or getaways with friends.
Safety First: The hidden pocket is a game-changer for keeping your precious items safe.
Stay Hydrated: An exterior water bottle pocket ensures your water or favorite drink is always within reach.
A Blend of Style and Functionality: It's not just about utility; this backpack looks chic and trendy, making it a perfect fit for campus life.
Water-Resistant: Because we all know unpredictable college life (and weather) can be!

Price Point: A bit on the expensive side. College budgets can be tight, and this backpack will definitely stretch it.
Cleaning Concerns: You can't toss it in the washing machine after a spill; it's hand-wash only.
The Nordace Siena Smart Backpack is both stylish and useful, ideal for busy college girls. It's got space for class, studying, or short trips. Though it's a bit pricey, its look and handy features might make it worth it.
Backpack Shopping Guide for College Girls
Size
When hunting for the perfect college backpack, size matters. You'll want something spacious enough to hold all those heavy textbooks, your laptop, and essential college goodies. But girl, don't go too big! You don't want to be lugging around a massive backpack while trying to look cute on campus.
Comfort
Balancing style with comfort is key. You might be walking around campus a lot or pulling an all-nighter at the library, so opt for a backpack with plush padded straps and a cushioned back panel. This ensures your bag sits pretty without straining your shoulders.
Organization
With college life's hustle and bustle, organization is EVERYTHING! Consider options that offer multiple pockets and compartments. A backpack should have a laptop compartment and also cute little pockets for your pens, lip gloss, and hair ties – choose a backpack that understands your needs.
Material
Your college backpack is not just an accessory; it's an investment. You'll want it to endure those unexpected coffee spills, rain dances, and daily adventures. Bags crafted from durable materials like nylon or polyester are not only trendy but also resistant to daily wear and tear. Plus, they're lightweight and water-resistant – perfect for those surprise rain showers.
To Wrap Up on Backpacks for College Girls
Choosing the right backpack for college is more than just picking a functional bag; it's about expressing your style, ensuring comfort during those marathon library sessions, and having the confidence that you're equipped for any college curveball.
From the chic designs of the LOVEVOOK and LIGHT FLIGHT backpacks to the cleverly constructed Nordace Siena Smart Backpack, the options are as diverse as they are fabulous. But with our tailored buying guide, we hope to have made your decision-making a touch easier and a lot more fun.
Overall, we recommend the LOVEVOOK Laptop Backpack for its blend of chic style, exceptional security features, and numerous compartments.
If you make a purchase, we may earn a commission at no extra cost to you.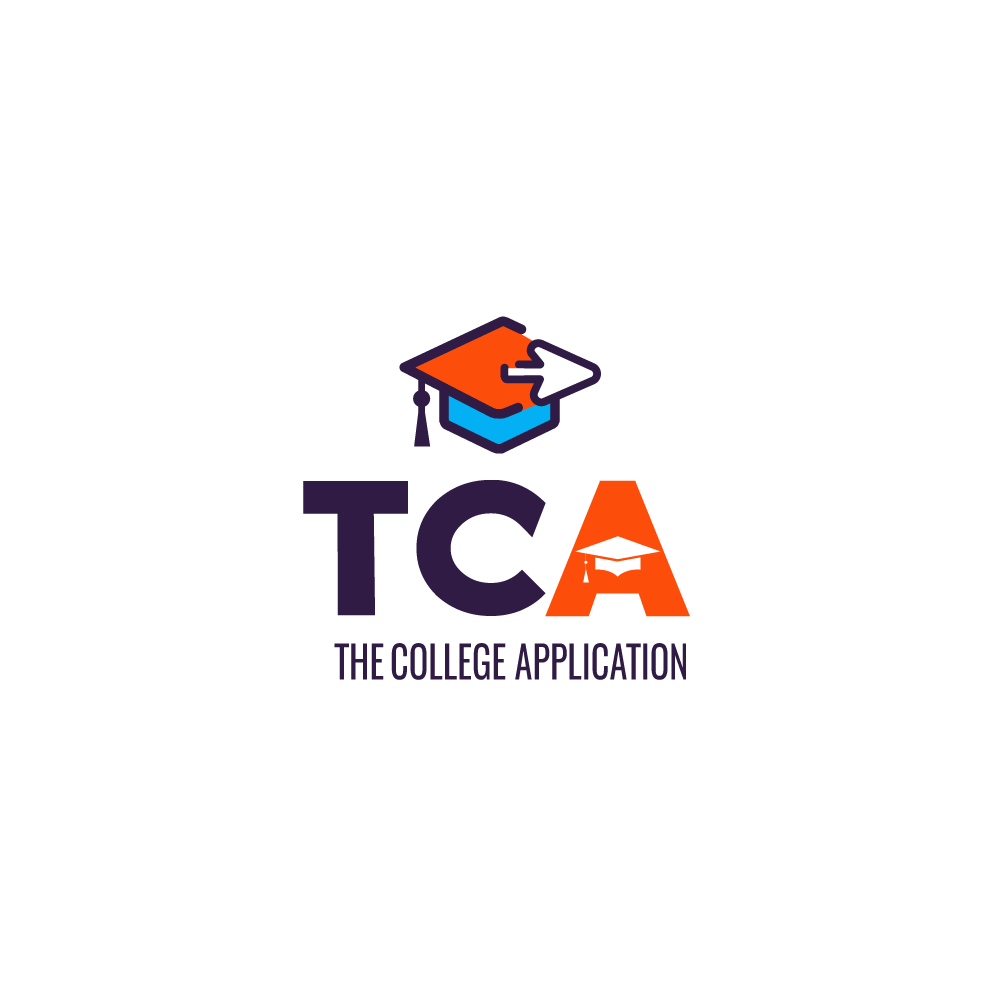 Ultimately, your backpack is an extension of your personality, so pick one that resonates with your unique college journey.
Related:
Best Backpacks for College Guys: Top Picks for Style and Functionality
Fun Activities for College Students: Ideas to Stay Active and Engaged Outside Class