Why do an MBA?
I mean, there are a dozen alternatives. You can do an MSc, a professional degree, you can jump right into doing a Ph.D. or you can move into industry and try your luck with finding the job of your dreams. So, why do an often expensive and time-consuming MBA? What makes this degree one of the most sought-after degrees in higher education? What is the admission process and why does the MBA statement of purpose weigh heavily in it?
An MBA program is a bridge that connects industry to academia and a person who holds one is often referred to as a scholar-practitioner (fancy name!) meaning that they are academics who are rooted in business. An MBA holder is valued in academia, but they are, well, glorified in industry and here is why:
1. An MBA degree is proof of competency
Admission to an MBA program is not for everyone, and this fact is well-known in the industry (don't worry, we are here to help you get in). A candidate who secures admission and completes the program is viewed as determined and competent.
2. The Curriculum
Although the curriculum differs from one institution to the other, all MBAs discuss some core topics which are valued in industry. This includes advanced management skills, leadership, decision-making under uncertainty, understanding corporate finance, etc.
3. Well Networked
An MBA candidate is bound to meet successful individuals in the classroom, at conferences, in university networking events, and in other venues. They exchange business cards and become business allies (if the conversation went well). People in industry appreciate the wealth of network that comes with an MBA graduate.
4. Specializations that fit your position
An MBA is not a one size fits all degree. You can choose an MBA that brings the most value to your existing or sought position. For example, you can choose to specialize in finance and become really popular in the finance and accounting department in your company or specialize in HR and craft a career in that department.
It is interesting to note that, according to the QS Jobs & Salary Report, although employers pay MBA holders much higher salaries, averaging (per annum) US$102,100 in the United States, US$ 99,800 in Canada, and US$92,400 in the UK, they still think those candidates are worth it. Read on to learn how to get into an MBA program and become a well-paid and highly regarded person. But first, you must decide what type of MBA is best for you. Right?
Different Types of MBA Programs
There are different types of MBA programs that you can choose from. This is fantastic news because it means that you are likely to find a suitable MBA regardless of where you are in life- A student, an employee, a stay-at-home mom with a toddler, or even an older person. Let's go through your options one by one.
1. Full-time On-Campus Program
This is the traditional classroom program where you meet your colleagues, listen to lectures, submit assignments, and occasionally sit for exams depending on your institution.
2. Part-time On-Campus Program
This is a good fit for those who need to maintain a full-time job. The classes are usually scheduled in the evening and on weekends.
3. Online MBA Program
This is ideal for those who want to pursue an MBA with a foreign university but are unable to travel due to family, work, or budget considerations. It is also a good fit for those who need to keep their schedule free. You might be particularly interested in this if you have a hectic work life or parental responsibilities that make it difficult for you to predict your free time.
Read: Is an Online MBA worth it?
4. Executive MBA
The EMBA builds upon previous work experience and this is why only individuals with long and strong track records are accepted. The exact number of years and level of seniority varies upon universities, but it is generally a better fit for candidates above 35 years of age.
However, be mindful that some organizations place less value on an executive MBA because of the lesser academic engagement it requires, and depending on the university, you might not be able to pursue a Ph.D. based on this qualification for the same reasons.
When you are clear on your preferred mode of study. It is time to pick your concentration. The traditional three concentrations for an MBA program are Leadership, Finance, and Entrepreneurship. However, newer, and more interesting concentrations have now emerged. You can choose from accounting, business management, e-commerce, economics, global management, human resources management, information systems, marketing, operations management, strategic/ risk management, technology management, and others.
Wait a minute, many good universities are offering MBAs, which one should you choose? Good question!
Where Should you Apply?
There are several considerations here. As we discussed, pick your concentration first. Are you a finance person? an HR person? are you interested in entrepreneurship or perhaps you are well into corporate consultancy?
When you become clear on your direction, it is time to look at your budget. According to mastersportals.com, the average MBA cost in the United States is US$40,500, Canada US$29,000, and the UK US$23,000, while more affordable MBAs can be found in France or Germany for US$11,000. It is important to consider funding sources for your degree at an early stage.
Following that, determine your priorities. Are you looking for a university close to home or are you looking for one that weighs heavily in the job market?
If you are going after the latter, consider applying in the United States where the best universities offering MBA are located. Stanford, Harvard, and the University of Pennsylvania (Wharton) are among the top three in the United States. However, be wary of the ever-changing immigration laws.
Another option would be applying in the UK, which holds an old tradition of academia. London Business School in addition to Oxford and Cambridge Universities are among the top three universities offering prestigious MBAs in the UK.
Admission Requirements for an MBA Degree
The admission requirements slightly vary among different countries. If you are considering an American university, you must have completed a four-year Bachelor's degree from an accredited institution, in addition to three to five years of work experience, which will be considered depending on your responsibilities and seniority level.
You will also be required to score, on average, 600 or above in the GMAT, a minimum of 550 – 600 in the paper-based TOFEL, and a minimum of 213 – 250 in the computer-based TOFEL. Most business schools also accept the GRE. These tests are very important considerations for US-based universities.
Finally, there are the more common requirements such as two letters of recommendation, your resume, and writing an MBA statement of purpose, which is the one aspect of your application that can truly distinguish you from other applicants. So, you must get it right. This is especially true if you are applying to a highly competitive program in a good school.
Writing an MBA statement of purpose is an opportunity to tell your story, but you must do it gracefully, tactfully, and diplomatically. Let's chat about this a little more.
Writing a Powerful MBA Statement of Purpose – Prompts & Structure
Let's recap. Why was writing an MBA statement of purpose important again? Well, because it is an opportunity to sell yourself and talk about what a wonderful fit you are for the program, but it is also an opportunity to beat the competition and actually get into the program. Let me explain.
Admission staff in competitive programs realize that they cannot admit all the suitable candidates and so, they need to reject most of them for justified reasons. Such justified reasons are often not found in resumes, GMAT, and TOEFL scores nor are they found in letters of recommendation because (hello!) they are, by definition, letters of recommendation! So, where do they dig for reasons for rejection? You guessed it. In the statement of purpose!
The best way to structure this essay is by following a coherent and logical flow. Begin with an introduction followed by career objectives, the reason for selecting the university that you are applying to, your achievements and setbacks (take it easy on describing the setbacks), and finish with an assertive conclusion.
The following are tips to address different prompts. But, remember if you are not given any, just follow the structure described above using the content we are about to share with you.
Prompt 1: Introduce yourself
This simple instruction can be found disguised in different masks. For the Class of 2022, Harvard Business School's essay question was "As we review your application, what more would you like us to know as we consider your candidacy for the Harvard Business School MBA program?"
Stanford's, on the other hand, is simply "What matters most to you and why?" and "Why Stanford?"
In this section of the MBA statement of purpose, avoid clichés such as My name is John and I am from Texas. Your aim is to grab their attention. Make them decide to read the essay instead of skimming through it. Tell an intriguing, authentic, and relevant story. It can be anything from working on a major project in your company to closing your first deal, however small.
It does not have to be big if you do not have big stories (yet) but the positioning must be correct. Share a perspective and a reflection to tell them why you included this story here and what it means in the context of your application.
Prompt 2: Why did you apply to this university/program?
Now that you have their attention tell them why you believe the university is a good fit for you, and why you believe you are a valuable addition to the program. Many students tend to write romantic sentences here, such as I have been dreaming of attending this school since I was a child.
Unfortunately, the admission team is not interested in that and similar information. They are professionals who need you to speak their language.
Share your career goal, and if possible, the industry that you are interested in, For example, HR management in the Oil and Gas industry, then connect that to specific aspects of the program. This connection shows the admission team that you are invested enough to go through the details of the program and that you are insightful enough to be able to see the actual value that this program brings to your career.
Prompt 3: Why are you a good fit for this program?
Think about what value you bring to the program. In this section, you must focus on your business achievements. If you have worked on a very complex project, assisted in a major merger, financed an airport, or simply taken broader responsibilities, then, this is the time to mention that.
But remember, while it may seem impressive, it is unlikely to sell on its own because all other applicants will have similar stories. So, think about what can you add to this section to strengthen your case.
Do you come from an ethnic minority? (play this card tactfully), did you overcome certain adversity that gave you a different strength or perspective? (again, play this card tactfully. Speak from a position of power as opposed to that of a victim. Perhaps you have completed a project while volunteering in rural India?
Leave the reader with a distinct flavor. Something that only you can bring to the table.
Prompt 4: Describe some of your achievements and setbacks
This is a very tricky part of the MBA statement of purpose. Describe your achievements very gracefully without sounding snobby or braggy yet be careful not to dismiss or discredit them. It is a fine line and you need to find it and balance your essay over it. One of the best strategies is to mention your achievements and lightly touch upon factors or people who contributed to your success.
The setbacks should be described delicately too. Remember, this is a sales pitch not a chat over coffee so be careful what you share and how you share it. You need to position your setbacks as part of your successes. For example, you did not get that promotion in 2016 but this gave you a chance to achieve so and so. Or you have challenges assessing the workload, but this only means that you always end up taking more responsibilities than what is required of you. Weaknesses and setbacks should never be mentioned without a positive twist. It is an application suicide!
MBA Statement of Purpose Samples
Sample 1
"You are a woman AND a vegetarian! You will never make it in this place!" As a senior midshipman screamed those words at me from across the table, I instantly decided to change the one aspect of that statement within my control. I scarfed down Stouffer's meat lasagna during my first dinner at the United States Naval Academy and wracked my brain, pondering how the females before me had survived. After leaving the comfort of my childhood home, I found myself blindsided by a brutal indoctrination into the male-dominated military."
– Read the rest here
You read through this, didn't you? The first sentence entices the readers' curiosity to know more. Where did this conversation take place? How did it end? Who was involved? And before they know it, they are halfway through and that in itself is a big win. Remember, on average, an admission staff views 30-40 applications per day, and they might skim through some. Make sure that they do not skim through yours.
Our Verdict:

Now compare the above MBA statement of purpose introduction with the following:
Sample 2
"In this day and age, many people are inspirable from their mobile devices. Indeed, the infrastructure and framework of entire nations are built upon software…"
I could not bring myself to finish reading this piece and it is likely that the admission committee just skimmed over it. The student is not there in this personal statement! Yes, they might emerge at some point in the essay, but it is probably going to be too late as the essay now resides on a pile of papers on someone's desk with other rejects or likely-to-be rejected applications.
Don't let this be you. Start strong. Start personal. It is all about the grand entry.
Our Verdict:

Sample 3
"Being able to return to graduate school to continue my education is a huge step for me, one that I have been planning for many years to facilitate my return to industry. Not only will this MBA give me the requisite knowledge of market analysis that I will need to make very complex and specific decisions in the future, but I will also be exposed to new projects that will challenge that way I think and problem-solve. I am confident that the skills that I will gain during my time in this MBA program will enhance my future ability to handle complex tasks to fulfill efficiently and effectively."
Here is the problem. The sentences are too long and too familiar. The text is a collection of overly used sentences glued together. Efficiently and effectively…Really? Here is a quick tip. Do not keep a template open in front of you while you write an MBA statement of purpose.
Read as many samples as you need, close those tabs and generate your own. Remember, it is a PERSONAL statement and it should read like one. If you borrow someone else's words or even tone, the admissions committee will notice, and they will be discouraged.
Our Verdict:
Sample 4
"It will truly be an honor for me to study under the guidance of your institution. I am excited for this new chapter of my life and I know that your world-class academic program, top-notch faculty and the perfect ambiance for learning, I will be more than ready for all my future endeavors"
This is an interesting piece because it highlights a common trap that potential students fall into, which is glorifying the institution. I understand this tendency. In real life, people can be 'won over' by complements. But remember, you are not speaking to the university.
You are speaking to an admission officer who is an administrative employee. Their identity is not tied to the status of the university unlike what you would expect of academic staff. The applicant wasted a good number of words to no real value and sounded a bit, well, cheesy.
A better option would have been showing reasonable appreciation to the university but going into further detail on how this is a good match and always connecting the made statements back to their career goals and the value they bring to the institution. These are the statements that register with the admissions office.
Let me share a quick tip: avoid exaggeration like it is the death of you! "I will be more than ready for all my future endeavors" is an inflated statement that will make the admissions officer feel like you are overselling something, and they will start to question your credibility. If you are exaggerating this. What else are you exaggerating?
Our Verdict: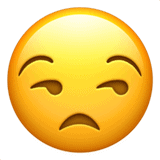 Sample 5
"Throughout my time in business, I have come to understand that success depends on staying attentive to the changing needs of the consumer. As a partner in a small business firm that my friends and I started in college, I know that outreach to customers is very important. Additionally, gaining a loyal base of followers who respond to branding is crucial for presenting the success of future campaigns. These concepts played a major role in helping us to establish and grow our own business, and I hope to be able to continue doing so in the future with the education I receive during my MBA"
I would say it is a fair attempt. The writer used space to mention that they are rooted in business and shared their reflections with the reader connecting it all to the MBA they wish to attend. I would, however, liked to have seen deeper reflections as the statements "staying attentive to the changing needs of the consumer" and "outreach to customers is very important" are generic to a large extent.
Our Verdict:

Final words – Quick Tips
Tip 1: Write in a formal yet approachable tone
Your MBA statement of purpose should convey that you are a friendly and likable person. Sometimes candidates mistake formal voice for a pretentious or unapproachable voice.
Tip 2: Develop your reflections
Provide reflections on the events that you mention in your MBA statement of purpose. This demonstrates that you are a reflective person who is open to learning and developing.
Tip 3: Maintain the balance between impressive and humble
There is the risk that the admissions committee will take your MBA statement of purpose as written 'at' them instead of 'to' them. In other words, they might compare what you have achieved with their own achievements instead of with other students. This is an unconscious shift of mentality that can be triggered by the tone of the essay. So be mindful.
Tip 4: Stick to the guidelines
This includes formatting guidelines, word count, date of submission, and any other requirement. Remember, your application may be disregarded for any of the above.
Tip 5: Revise the language to perfection
I am serious. TO PERFECTION. Even one spelling mistake could deter the admissions committee as often, linguistic issues are seen as a proxy for the quality of the application, and yes, of the applicant. Don't make them feel that the application was rushed. Put your application through Grammarly, or any other software and check that box.
Tip 6: Keep it personal
An MBA statement of purpose is a personal statement. Don't transfer text directly from your resume and do not use passive voice. Use active voice with as many vivid descriptions as you can naturally fit in.
Tip 7: Stay focused
You might be very proud of your garden or your guitar playing abilities but don't try to squeeze that in your MBA statement of purpose unless it is relevant to your argument. Remember why you are writing this essay and who is going to read it.
Drafting a powerful and compelling MBA statement of purpose is not difficult; it's just tricky for most people, and this is why few make it into competitive programs while the rest fall in the cracks. Now you are well-equipped to be among those who earn one of those few coveted spots. Remember, it's all about being authentic, smart, and following an MBA statement of purpose writing's best practice.
If you need a professional in the admissions scene to help brainstorm your personal statement or to review it before submitting your application, start here.
Related Readings:
The Best GMAT Prep Courses, According to MBA Students
14 Best Online MBA Programs in Texas (Researched & Reviewed)
What's the Value of an MBA Degree – Is it Worth it?